This story is about the life and death of a Florida hedge fund manager. Circle T Hedge Fund manager Seth Tobias was found dead in his pool at his Jupiter, Florida mansion. Tobias once worked at Jim Cramer's former money-management firm (You know Cramer as the crazy guy on CNBC). After forming Circle T in 1996 with $4 million, Tobias managed to turn it into a $300 million hedge fund and brokerage firm.
Life of Seth Tobias
Seth Tobias made millions of dollars a year and flaunted it. He spent a lot of time at the Kentucky Derby and the Mar-a-Lago Club (owned by Donald Trump). Going back and forth between New York and Florida was done by private jet. He had an AmEx Centurion "Black Card" and paid $35,000 a month on one of his mortgages. He also got himself on CNBC shows like Kudlow and Squawk Box.

Tobias on CNBCSome of Tobias' former associates say he used drugs regularly and often disappeared from his office for days or weeks at a time. His wife said that he gambled thousands of dollars and had affairs. Together, they secretly visited Cupids, a gay bar in West Palm Beach.
At Cupids, our hedge fund manager met a go-go dancer by the name of "Tiger." Tiger had blond hair and striped-tattoos.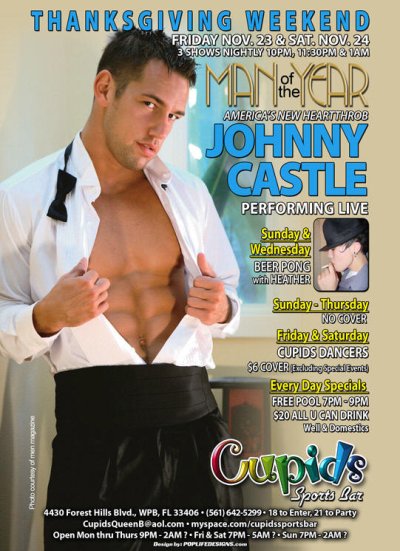 I wonder if Tiger was there.
Death of Seth Tobias
The day Seth Tobias died, he and his wife went to the Breakers. His wife's statement to the police said that they drank and did cocaine. From there, he went to E. R. Bradley's Saloon, an open-air bar in Palm Beach. What happened next is unclear, except that Tobias was found dead in the pool, with abrasions on his nose, forehead and back. When the cops showed up, Mrs. Tobias refused to let them in the house (on her lawyer-friend's advice).
They came back with a warrant and found Ziploc bag with a white powdery substance and a small baggie and a straw, as well as two empty plastic prescription bottles. Mr. Tobias's eyeglasses and a drinking glass were discovered on the bottom of the pool. The 44 year old Tobias had apparently suffered a heart attack.
Aftermath
Seth Tobias' four brothers are suing his wife over the $25 million estate. They have even accused her of murder. They claim she drugged her husband and lured him into the pool while he was on a cocaine binge with a promise of sex with Tiger. But in his condition he was asphyxiated and died.

Filomena TobiasIn September 2007 Seth Tobias said:
"People are tired and they're going to reassess what kind of exposure they want. I think you're going to see a reduction in risk profiles."
Apparently, he wasn't talking about himself.
Former Pimp Speaks Out About Death of Seth Tobias
Billy Ash, a self-proclaimed former pimp out of Fort Lauderdale (who went by the name "Mr. Madam") said that he believed Seth Tobias was battling various addictions. Ash told WPBF:
"He was an alcoholic and he was abusing prescription drugs and cocaine that he was seeing a counselor for in Philadelphia – that was hidden from all the investors."
Police records say that Billy Ash was arrested at least 11 times throughout South Florida from 1983 through 1997 on charges of prostitution, bouncing checks and skipping out on hotels without paying the bill.
When asked for comment, Larry Kudlow murmured something about "strong dollars" and "Goldilocks," then ran into a nearby bar. OK, maybe that last part didn't happen, but we like to think it did.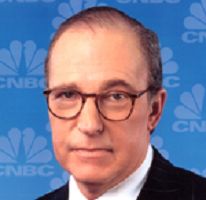 Written by Rajiv. He is writing content for Serpwizz. You'll find me playing with my dog Gizmo in between copious cups of coffee and even the odd donut or three 😛