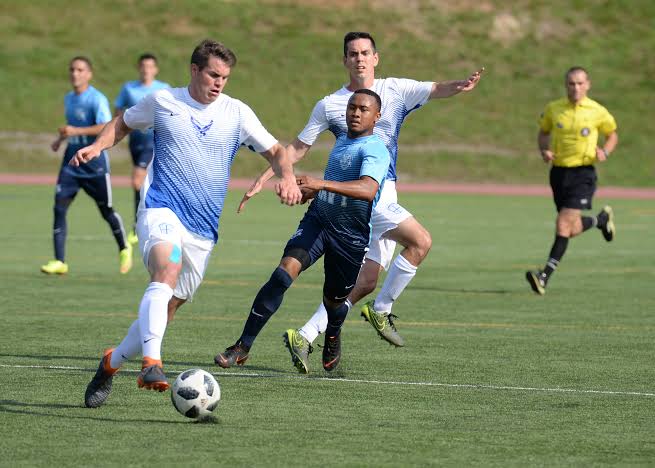 Soccer like any other heavy sport, calls for players to be at their best both physically and mentally. With a match around the corner, it is essential to go through exhaustive preparations for you to be fit for the game as well as capitalize on your skills. Not all players cover the same ground work, hence the notable differences in their performance. Therefore, whether you are playing professionally for a club, country, or just representing your organization, here are some tips that will help you go at it better.
Visualize and adopt something new
Immediately before the game, you cannot change as much in your performance or training. Therefore, instead of working yourself out, trying to master a few new moves and tactics, it is crucial to just sit down and visualize the game. Think about how you will react when the ball comes to you from a long pass. How will you act when you take it with the chest and put it down? See yourself dribbling past the opponents and scoring from the lone corner? No? Video games can help. No, seriously, many players have said playing FIFA has enhanced their skills. It has helped people get that perfect curved short. Visualization is important because it allows your mind to create different scenarious for the game. This in turn allows you to enjoy yourself and playout the best outcomes for the game.
Create a twist to your old moves
When it comes to soccer, there is always something that sticks out and is associated with every player. To stand out as a successful one, you need to identify your strongest skill and advantage. After identifying this, work towards perfecting these moves while adopting new ways of achieving the end result. Watch clips from the great players and see how they have manipulated the same move to their advantage in a game. As you practice, visualize yourself in the field and keep executing until you get it right. While you may not have enough time to learn something new, this could be a great way to make yourself unpredictable. Often, your opponents will expect your moves and however much you perfect them, sometimes the solution will be to pull them differently.
Don't take short cuts when it comes to sporting gear
Having the right equipment for the game is needful. Yet still, this goes beyond simply buying socks, cool kicks and on-fleek arm/knee shields. It is crucial for you to research and understand the best materials for your accessories be they shorts, socks or even your jersey. Make sure that the material is breathable so that you do not overheat in the field. Ensure your soccer socks and boots are in good condition and fit perfectly. When you have the right equipment, you will not have to use more effort than necessary to win. It will also ensure that your hardwork and long days of brutal training are not in vain. Additionally, checking on your game equipment makes it possible to make necessary adjustments when there is still time.
Give your body enough rest
Sounds like a cliché but this might be at the top of the list when it comes to being in form for any game. For your training and games, quality sleep is essential. If possible, ensure to sleep at least 7-8 hours a night. If an opportunity presents itself during the day, take a short nap. Having enough sleep helps you rejuvenate and have a fresh perspective of the game. Adequate rest helps your body heal from minor injuries, and added the pressure from tough training sessions. What most people fail to know is that the body repairs itself when one is asleep.
Have balanced meals
The night before the game is helpful in building your energy reserve. Ensure that you have a balanced meal with enough protein. This will help your body retain maximum energy needed for the game as well as repair worn out tissues. Additionally, the food you eat the night before the game will determine your performance in the field. In the morning, although you cannot eat as much, ensure your breakfast is balanced and low on calories. Avoid sugary food for breakfast, as they can lead you to become low on energy during the day. However, if the game is later in the day, you can take protein-rich food to ensure you have sufficient energy storage for the game. Immediately before the game, you can take a few cereal bars and energy gels while in the dressing room.
Summary
Whatever routine you find best for you that helps increase your performance, execute it. However, ensure that whatever you do a few hours before the game, does not drive you off or utilize more energy. It would be highly unprofessional to train and prepare for the match, then waste all the energy by taking up training at the last minute due to excess and unnecessarily junking on adrenaline.