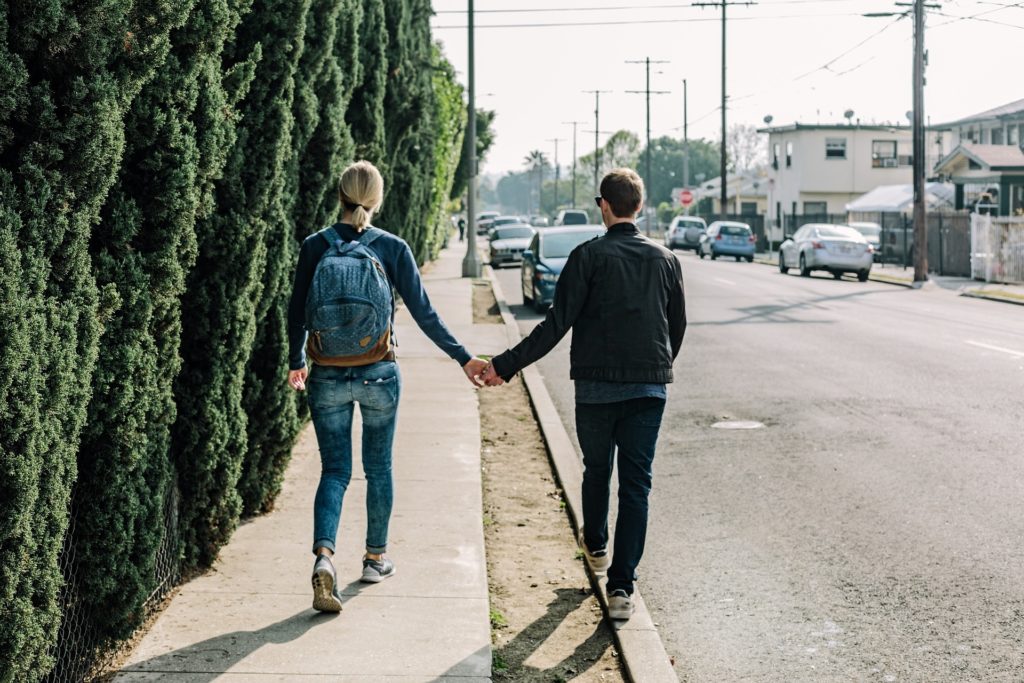 If you're single and looking for love, yet you haven't tried hiring a matchmaker, it may be time to consider it. If online dating hasn't been working out for you, and meeting men at the local bar doesn't seem to work in your favor, you may be starting to wonder if there are better ways to meet a quality man.
Perhaps you wish there was a way to meet a man that wouldn't require so much of your time and energy, or result in as many bad matches that end up wasting your time. Perhaps you're wondering where all the good men are, and why you aren't meeting them. Hiring a personal matchmaker could be the answer to all of your dating problems. Here are 5 reasons why you should hire a matchmaker:
You'll Meet Men of a Higher Caliber
The men you meet through a matchmaker are quality, high-caliber men who will be on par with your standards– especially if you hire an elite or luxury matchmaker. The men who work with matchmakers tend to be financially secure men who are professionals, and take finding a partner seriously. With online dating, you'll meet a lot of men who won't meet your standards, and you'll often meet men with shady backgrounds or unstable lifestyles. Hiring a matchmaker in order to meet men of higher quality is especially important if you're at the age where you want marriage and children.
It's Like Having a Personal Assistant Throughout Your Dating Ventures
Hiring a professional matchmaker is like having a personal dating assistant. Your matchmaker will support you during your dating ventures, and your matchmaker will actually listen to you when you explain what you're looking for in a partner.
Your matchmaker will have your back and present you with options that match what you're searching for, after taking into account everything you said you wanted. Some matchmakers even offer helpful feedback, dating advice, and will help prep you for the first date. This means you'll go into your dates feeling more confident, more ready, and more excited.
You Won't Get Overwhelmed by Options
The problem with online dating is that the options overwhelm us since there are endless options on dating sites. We could swipe right forever, never running out of options. This creates a paradox of choice where the illusion of having endless options causes us to get overwhelmed and choose no one. Too much choice can actually paralyze us, resulting in a stagnant dating life.
A matchmaker, however, will only present you with the best options that truly suit your requirements. They won't overwhelm you with options, and you will therefore have a much higher success rate.
You Will Save Time and Energy
Dating can be quite time consuming, especially when there is so much choice out there. You have to sift through tons of bad matches to find one good one, and then it takes a bunch of time to learn about that person and figure out if they truly are a good match. Your matchmaker does all of that work for you, saving you a significant amount of time and energy.
Your matchmaker will do the research, background checks, filtering out bad matches, and pre-screening so that you can save your down time for more important things like a chance to get to the gym, extra time to catch up on laundry, or a chance to treat yourself to a manicure. Your time is valuable; especially if you have little free time for yourself, so don't waste your precious time getting sucked into dating sites.
You'll Meet Men Who Are More Emotionally Available
One of the biggest reasons why dating doesn't work out for us is due to dating emotionally unavailable men. These men aren't relationship material, and they don't have the capacity to open themselves up to commitment, love, or an emotional connection.
The men who hire a matchmaker, however, are serious about finding a partner and these men tend to be emotionally available and emotionally mature. These men are ready for a serious relationship, and you can count on the fact that they wouldn't hire a professional matchmaker if they weren't. This concept takes a lot of the guesswork out of dating, and there will be less uncertainty in terms of what the man in question is looking for. This leads to a higher dating success rate, and a much easier dating life.