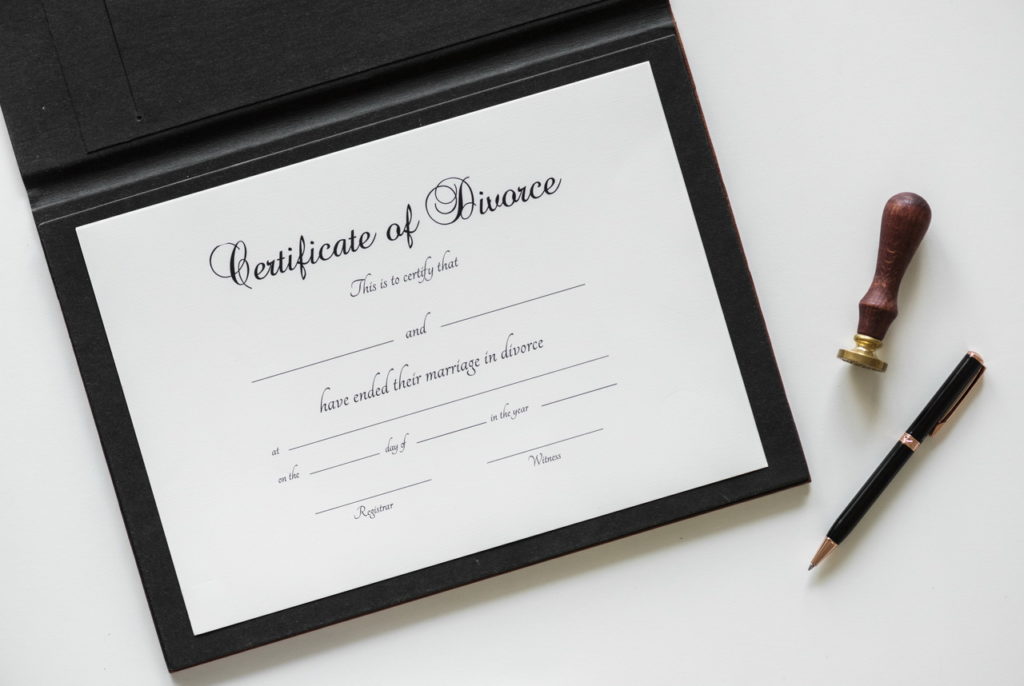 On average, a divorce happens once every 36-seconds in the United States. That's 2,400 divorces per day, seven days per week – a whopping 876,000 divorces per year. For first marriages, the divorce rate is 41%, second marriages, 60% and people who marry for a third time divorce 73% of the time.
So, chances are, if you decide to marry the love of your life, you may end up dissolving that partnership. According to the marriage dissolution experts at Marshall & Taylor, PLLC: "Choosing to pursue a divorce can be a difficult decision, one that requires a lot of thought before it can be made. However, once a person or couple has decided that their marriage is no longer working, it is important that a number of different issues be dealt with in order to ensure that they can move forward with their lives."
Since so many Americans have been involved in divorces, you can get advice on the subject from just about anyone you know. But as much as comics love to joke about it, the dissolution of marriage is one of the most solemn and intense experiences you may ever encounter in your life.
Here are some tips to consider if you are ever faced with permanently ending a relationship with someone who, at one point in your life, you pledged to have and to hold from this day forward, for better, for worse, for richer, for poorer, in sickness and health, until death do us part.
Tip #1: See If It Can Be a Collaborative Divorce
A collaborative divorce is a method of official separation that is commonly more amicable than traditional marriage dissolution. The main objective of this type of legal separation mechanism is to keep the procedure more civil, refined and, even graceful. If the screeching and shouting is avoided, the whole procedure will be more expedient and, thus less expensive and stressful for all parties involved. That should be the goal of the legal pursuit for any cause of action, especially with a divorce.
Removing the "fight and win" impulse from the initial divorce proceedings and purposely replacing those urges with the process of mediation and negotiation to settle thorny issues of property, assets, liabilities and child care is the best course for any divorce. Try to compartmentalize the ugly memories of cruelty or infidelity and keep that bitterness out of mind, so you can concentrate on the new road that lies ahead, for you and your children.
Tip #2: Don't Sweat the Small Stuff
One of the ways to control, or at least mitigate, your anger during divorce proceedings is to let go of the little things that may make your blood boil, but that don't really matter in the big picture. Some material possession, like a favorite chair or kitchen utensils may seem important now, but they can be replaced.
Try to think: a few years from now, will you still be as passionate about those wedding gift copper pots? Maybe they'll simply be a constant reminder of prior disquiet. Wouldn't it be better to just let them go and get your own kitchenware that you pick out yourself, and that are uniquely suited to your new situation?
Tip #3: Don't Obsess About the Family Home
For most people, real property is the biggest and most important purchase they ever make in their life. The home that you decided to buy, no doubt after much deliberation and consternation with your spouse, is the most important asset you share with that person who you are now separating yourself from, permanently. How can you just give it up?
Well, maybe you don't have to do so. If you and your attorney can keep the divorce procedure amicable and focused on dividing joint assets as expediently as possible, chances are your spouse and his/her attorney will respond in kind.
You could both decide to keep the house – either as a joint partnership or even an LLC. This would prevent a forced sale due to court-ordered asset allocation, which always results in a lower price for the house, since the buyers know that you must sell by a certain date. And it would also avoid the tax liability for any capital gain that you very well may not want to endure at this point in your lives.
You could simply rent the house to either you or your spouse, or even to a third party and enjoy the profits from that, along with all the tax benefits of depreciation that occur with a rental home. Meanwhile, the actual real property is appreciating in overall value, which will certainly come in handy for both of you when you retire – a win-win situation.