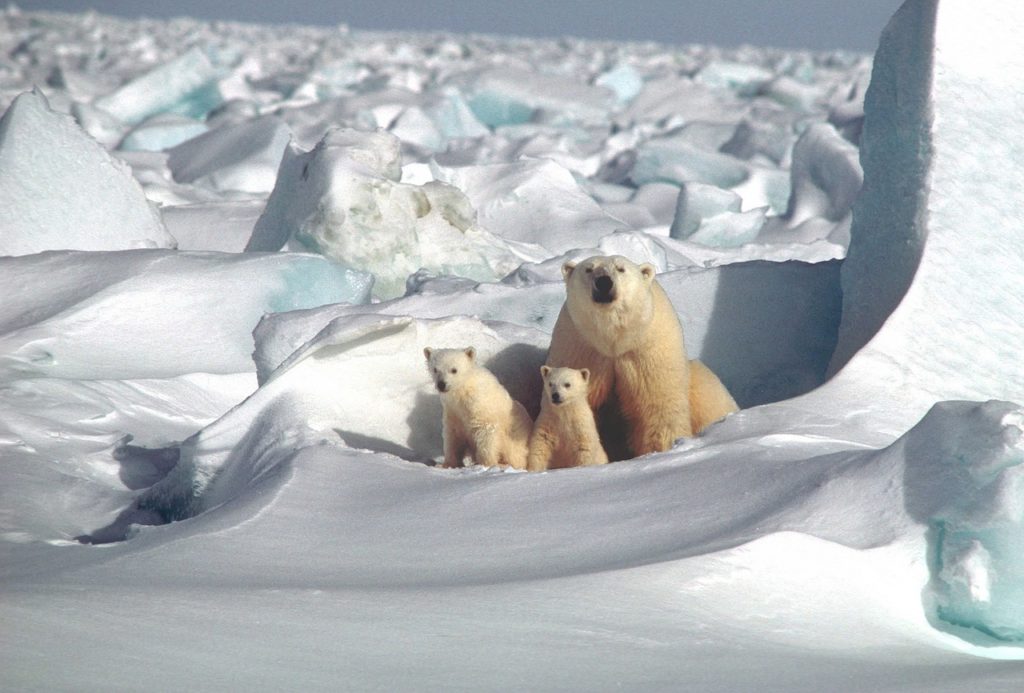 Very few places on earth can claim to be as remote as the Russian Arctic. The Kamchatka region and Northern Siberia still hold many mysteries that even the most seasoned of explorers have yet to unlock. The good news is that you can now take an expedition cruise to this fascinating region.
Thanks to warming temperatures and growing political relations, cruise lovers can now take an expedition cruise from Alaska to the Russian Arctic, seeing brown bears, polar bears and visiting the UNESCO World Heritage Site of Wrangel Island.
So why the Russian Arctic and not Svalbard or the Canadian Arctic? Read on to discover why northern Russia should be your next adventure destination!
Experience Kamchatka
Kamchatka is often referred to as the 'Forgotten Coast' thanks to its sheer remoteness and inaccessibility. As the Cold War escalated, Kamchatka became a forbidden territory to all except residents and military. Even since the collapse of the Soviet Union in the early 1990s, Kamchatka has been difficult to reach. Choked by ice in winter, tourist can only visit this incredible landscape during summer.
Lying on the Great Pacific 'ring of fire', Kamchatka is famous for its volcanos with over 150 on the coastline, 15 of which are still active! Yet it's not just the landscape that is so attractive to cruise passengers, but also the wildlife. Kamchatka brown bears are frequently seen during summer, as are stellar eagles, puffins, and the critically endangered Spoon-billed Sandpiper that is endemic to the Kamchatka coastline region.
See A Horde Of Polar Bears
Have you ever seen a photo of 200 polar bears gathered in one place? Well, the chances are it was taken on Wrangel Island in the Russian Arctic. The Island is famous for these bears, often being called the 'Polar Bear Nursery'. How many cruises do you get the chance to see both brown bears and polar bears, not to mention grizzlies in Alaska!
If you're lucky enough to find a whale carcass, you may just witness a giant horde of these beautiful creatures descend upon it. Over 200 polar bears have been seen together tearing at the same whale carcass. It's quite a sight!
Take Zodiac Trips
During your epic cruise, you'll be taken on daily zodiac trips with your guides. These give you fantastic opportunities to get close to the wildlife and take some amazing pictures. Although most expedition cruises offer zodiac trips, very few give you the chance to see walrus, beluga, and narwhal on the same trip!
Beluga and narwhal are rare creatures to see, but are frequently seen during a Russian Arctic cruise. Seeing walrus is all but guaranteed. Wrangel Island is a stronghold for these charismatic creatures with the largest colony on earth. You'll be able to get very close on a zodiac and take some great pics.
Witness Wrangel Island
The jewel of the Russian Arctic is without doubt Wrangel Island. A UNESCO World Heritage Site, the island is famed for its wildlife. As mentioned above, it is often referred to as the 'Polar Bear Nursery' and offers passengers the chance to see these creatures up close. However, you can also see mighty muskox roaming the interior tundra, moving stoically across the cold and windy landscape.
You'll take guided hikes around the island looking out for lemmings, reindeer, arctic foxes, wolverine, and wolves. The flat and barren terrain gives you the perfect chance to spot these creatures and get some epic photos of them in their natural surroundings.
See Alaska
On almost all Russian Arctic cruises, Alaska is the departure and finish point. Although the Russian Arctic is the main focus area, you'll also get to see a fair amount of Alaska during your journey. This means experiencing one of the most breathtaking landscapes on earth. Stunning fjords, epic glaciers and incredible wildlife greets you around every corner.
Very few places offer you the chance to kayak with orcas, watch a grizzly fishing for salmon, or hike on an ancient glacier. You can even get more adventurous by dog sledding, taking a flight over Glacier Bay, or getting out your rod and tackle. No matter what adventure you want, Alaska probably offers it!