The fashion industry has seen many trends over the years, but the trend of body acceptance is something we can all get behind. The 21st century has seen some amazing leaps in body image equality, and plus-size women are enjoying more attention (the good kind!) than ever before. Ever since plus size-model Ashely Graham graced the cover of Sports Illustrated's latest swimsuit issue, the topic of body acceptance and beauty has been reinvigorated. If you're a plus-size woman, you deserve to look and feel fabulous. It can be hard for curvaceous gals to find chic and attractive clothes when shopping at boutiques and department stores, especially if you are looking for swimwear! But the new trend of pro-plus-size- fashion and fashionistas means that finding a swimsuit to fit your body is easier than ever.
A great option for plus-size women who are looking for a new swimsuit is the tankini, which offers tummy coverage and control. These are offered in a variety of styles with some tankini tops designed with straps while others are strapless, and a great number of styles offer the bottom piece as a skirt. Another hot trend is the high-waisted bikini, which is reminiscent of the Marilyn Monroe or Sophia Loren-inspired pinup styles of the '40s or '50s. These are quite flattering on curvier figures as this style generally hides the stomach and shows off the upper torso and legs. This is a great option for someone who may want to hide their tummy area but still look sexy.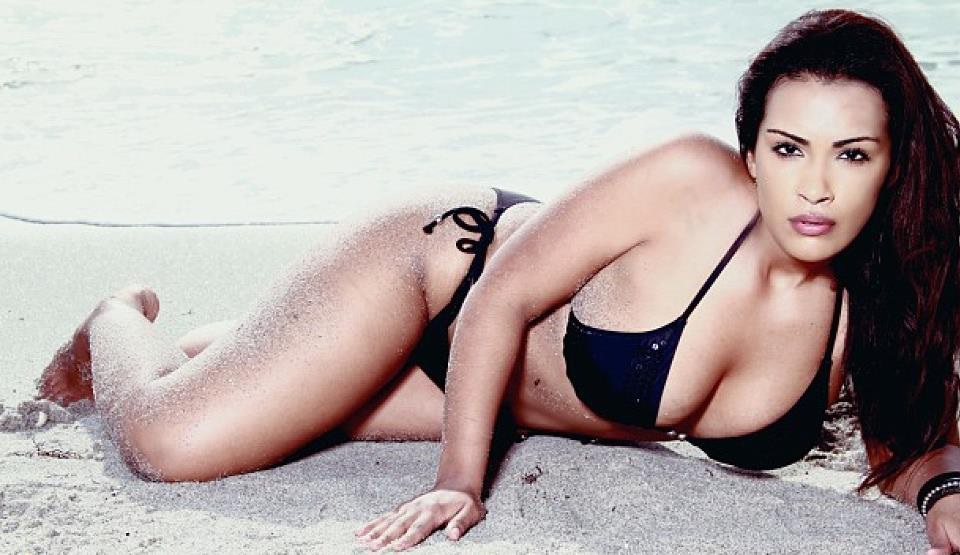 If you're looking for a bathing suit that will offer plenty of coverage and flatter your figure, why not try a swimdress? Swimdresses are one of the hottest bathing suit trends this year, with many celebrities showing them off while on the beach, and they're perfect for women who desire a modest look and tummy control, while still looking their best. Swimdresses come in a variety of styles with anything from fun hemlines to interesting straps and they usually look like a minidress. They're fashionable, classy, and are the perfect option for women of all sizes, especially women who may want to cover up their curves. This style of bathing suit is designed to cover the upper body and perhaps even the upper thighs depending on the style. This may especially appeal to plus-size women, who might have a harder time finding a bathing suit that will flatter their shape.
The best way to shop for the perfectswimdress is online, where women can find plenty of options and don't have to deal with the hassle of trying things on in a cramped fitting room. Shopping for swimsuits in department stores is frustrating and uncomfortable and the selection is usually limited, especially when shopping plus-size. Curvier women would have better luck shopping online to find a style they will really like, rather than being so limited when shopping in-store. Most online retailers offer a friendly return policy (should the item not fit properly), while others also feature body shape calculators. A body shape calculator like the one offered at online retailer swimsuitsforall helps you determine your exact body type (for which many contemporary swimsuits are designed), and this will help you find the right swimsuit match better than sizing alone. Also, it's much easier to shop and try bathing suits on from the comfort of your own home than to struggle with the department store fitting rooms and limited selection. Try measuring yourself first so you can be sure you are ordering the best fit when shopping online.
Another perk to shopping online for a swimdress is shopping for bathing suits out of season. Online retailers offer their products year-round, so it's easy to find something even if you're going on a vacation to escape the snow and cold weather. Because online retailers like swimsuitsforall are selling to an entire country (or even hemisphere), there is no such thing as an out-of-season option. If money is tight, constant style turnover is yet another advantage of shopping online, as retailers are always trying to push their wares to make room for next season's trends. For the best deals on women's swimdresses, make sure to check out online swimsuit retailers and be sure to peruse the latest trends before your next trip; this will guarantee that you look great while you're relaxing on the beach with friends or family on your next vacation.