To add to the string of ominous news stories out of Russia, here's one that's good for a laugh. Prosecutors in Russia want to ban the animated TV show South Park, branding it as "extremist".
source: Calgary Herald:
Basmanny regional prosecutors office spokeswoman Valentina Titova said investigators filed a motion after deciding an episode broadcast on Moscow television station 2×2 in January "bore signs of extremist activity." South Park is dubbed into Russian and rebroadcast on local networks, including 2×2, a channel which broadcasts animated series in Moscow and St Petersburg.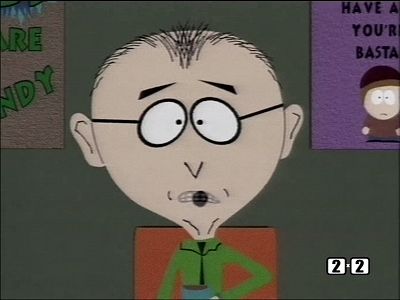 The Russian Union of Christians of Evangelical Faith had asked prosecutors to ban South Park after it said 20 experts had studied the show for its effect on young viewers. The group's leader, Konstantin Bendas, said "South Park is just one of many cartoons that need to be banned from open broadcast…as it insults the feelings of religious believers and incites religious and national hatred." "Our complaint is against a lot of cartoons, but this one was from South Park season three, episode 15," he said.
The episode, called Mr. Hankey's Christmas Classics first aired in December, 1999. It is a variety show and features Mr. Hankey, the Christmas poo, as the host; he sits by the fire in his sewer home and introduces shorts featuring unusual holiday songs.
"It's one thing if they are on cable TV and viewers pay money and make a conscious choice. But young children should not be able to turn on the TV after school and watch this. They need to be defended," Bendas said.
Hmmm… that sounds familiar.
Did ya know? – Russia passed a 2006 law widening the definition of extremism to include "the abasement of national dignity" and "inciting religious and national hatred," which backers say was needed to stem a wave of violence aimed at ethnic minorities.