A wrong hanger can make clothes wrinkle, can deform your clothes' shoulder area and can make a mess of your closet if they aren't the correct fit. Below are nine essential clothes hangers for your wardrobe in 2019.
Shirt Hangers
For the basic shirt that you have in your closet, you can count on the reliable plastic hanger. Plastic hangers with divots or a non-slip edge work best. These can be found at your local grocery store. However, if you're looking for something sturdier or better quality, a wire hanger is a good pick. The key is to find a wire hanger that doesn't bend when the clothing is placed on it. That's how shirts lose their form. The best way to find the hangers of your choice is to get them from a reliable store. A good wire hanger can be found on Amazon. When you shop from the best, you are sure you're not going to purchase a new one for a long time. This is the kind of confidence shopping from the top brands gives.
Suit Hangers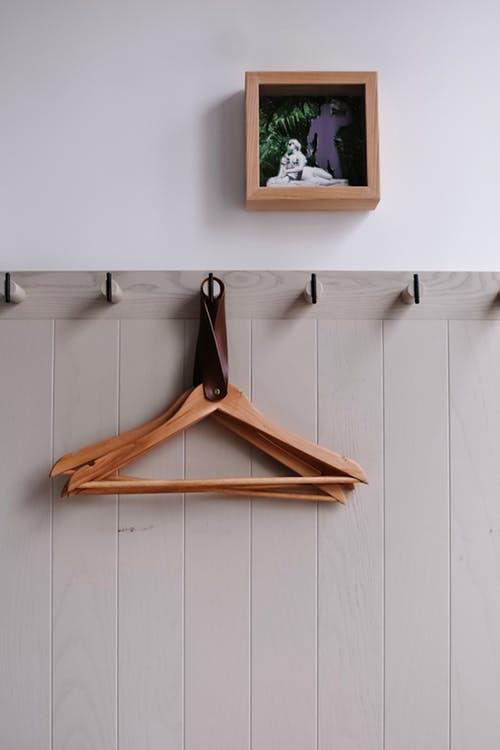 A good suit hanger is an investment. The price of your suit will mean nothing if you have a hanger that ruins the shape of the shoulders. Your best bet is to purchase a wishbone hanger. Most wooden, these hangers are sturdy and thicker than most. Because of the contours, your suit will be correctly supported. The hanger will need to be at least the width of your shoulders. Anything smaller can loosen the shoulder line on your suit. It's also important to opt for wood hangers with suits because plastic hangers can discolor fabric overtime.
Dress Hangers
The best hanger for your dresses is made of velvet. Velvet hangers look sophisticated and can hold up to 10 pounds, despite their small size. The velvet material keeps dresses, and even camisoles, in place and off your closet floor. A perk to using these hangers is that they save on space compared to wood and plastic hangers.
Pants Hangers
Pants hangers are easy to distinguish from all other hangers as they have a bar that goes across the bottom to hold the pants. A good tip to keep in mind is the thicker the bar, the less creasing that will take place. Some of these hangers have a felt bar to maintain the quality of your pants. These are a more luxurious purchase, but a tried and true investment.
Sweater Hangers
Shirts and sweaters are very different and should be treated as such, even in the hanger department. Sweaters are known for getting "shoulder puckering" if the wrong hanger is being used. This is most common in "soft knit fabrics." Sweater hangers need to be narrower than shirt hangers to keep the material of the sweater in place.
Skirt Hangers
Skirt hangers are the ones that have the clips attached to them. It's important to find hangers with a rubber coating on the clips as to not harm the skirt material. These come in a vast selection ranging from wood to plastic to metal.
Delicate Hangers
Cashmere and other delicate fabrics need a delicate hanger to protect the material when being stored. The best hanger for this is padded satin hangers. The padded satin also is great for hanging silk and satin as they don't slip off the hanger, unlike when being hung on other hangers. Satin hangers come in two options, i.e. scented and unscented. A good way to keep your clothes and closet smelling fresh.
Blouse Hangers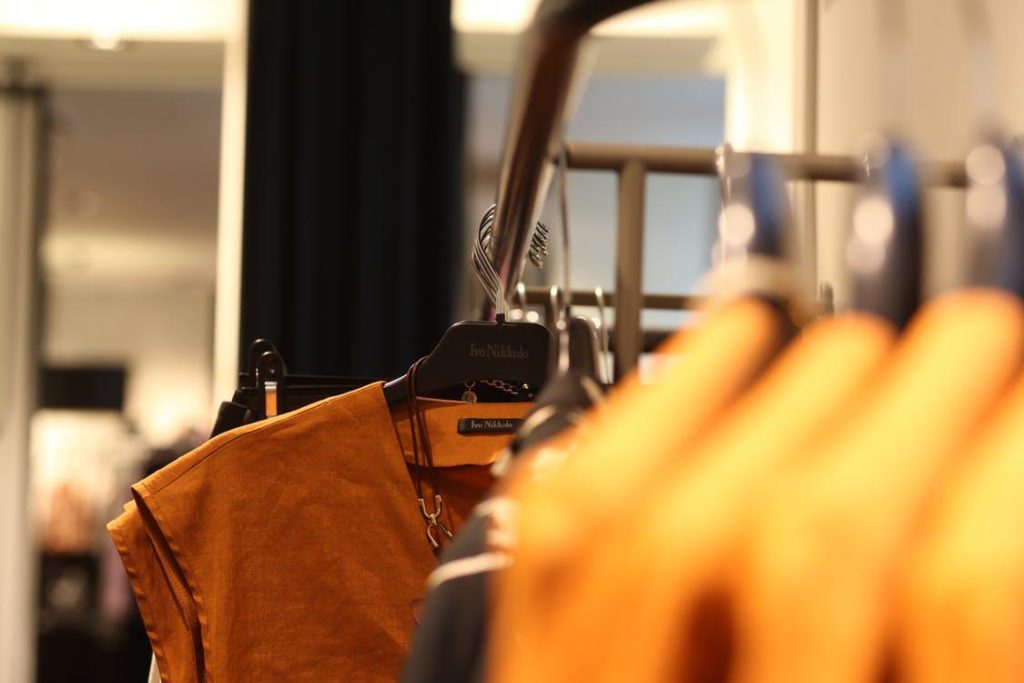 When hanging blouses with buttons it's best to button the first button to keep the integrity of the collar in tack. Blouses should also be hung with the hanger being threaded up through the blouse. This is another way to not stretch out the collar. The best type of hanger to use is a foam armed non-slip hanger. This helps maintain the shape of the blouse.
Scarf Hangers
This uniquely shaped hanger is a space saver. Instead of cramming all your winter or spring scarves into a drawer, and not being able to see what you have, you can see all your scarves hanging organized in your closet. You simply thread them through the holes, and that's it.
The Bottom Line
When it comes to selecting the hangers you need for your closet, it isn't as simple as picking one for all. Depending on the material, type of clothing and weight of clothing, you'll need to pick a hanger to accommodate your clothes so that they maintain their shape and quality.