Today I'd like to talk about my personal top ten R&B/dance records of 1980.
A few things about the year 1980:
The Iranian hostage crisis was still going on.
Jimmy Carter was president and he boycotted the summer olympics in Russia.
In Poland, Solidarity was created.
The Empire Strikes Back, the greatest Star Wars movie ever made, opened in theaters.
Reagan wipes the floor with Carter in the November elections.
Led Zeppelin announces their breakup. John Lennon is killed days later.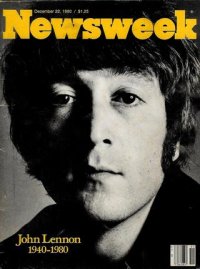 In 1980 I was 7 years old. My favorite songs that year were Whip It
by Devo, Don't Stand So Close to Me
by the Police, and Another One Bites The Dust
by Queen. What choice did I have, really? The radio played these three songs continuously all day, 7 days a week.
It wasn't until later, when I discovered an old radio recording from December 25th, 1980, that I realized 1980 was a turning point, not just in American politics but urban music as well. It was that weird transitional period between disco and punk music of the late 70s, and house, R&B, electro, new wave, and "power-pop" of the early-to-mid 80s. And don't forget that 1980 was the last year before the debut of MTV, which, for better or for worse, had a tremendous impact on music of the decade.
andwedanced says it best:
Disco and Punk, the two most powerfully innovative segments of popular music in the late 1970's, both imploded by the end of the decade in terms of artistic and financial power no credit check payday loan in the music industry. Their influence, however, reached far beyond the end of 1979. Each gave way to periods frequently referred to as Post-Disco and Post-Punk. Although the Disco and Punk styles seemed on the surface to be far apart musically and stylistically, the grassroots of both shared a do-it-yourself attitude about innovation that would bridge many of the sonic differences. A signficant number of Post-Disco and Post-Punk artists would find a home in the dance clubs of the early 80's.

In the immediate aftermath of the Disco backlash, a significant part of the Dance music world turned back toward R&B as a primary source of inspiration, much like a decade earlier before Disco made its appearance.

Another key direction of Post-Disco music was a push toward greater use of the synthesizer as a base for quickening beats and sweeping chords.

To some observers, Dance music in 1980 had scattered across a nearly incoherent range of musical styles. To some degree this is true. For some, the Disco 'last hurrah' of Lipps Inc.'s Funky Town bears little resemblance to the robotic Post-Punk aesthetic of Devo's Whip It. A closer examination notices the shared Dance beats, idiosyncratic innovation in sound, and determination to take music forward away from the old patterns of the previous decade.
Everybody knows The Police, Devo, The Clash, Queen, Kool and the Gang, Lipps, Inc. Here are, in my humble opinion, the top ten R&B/Disco/Dance songs of the year 1980 that you probably never heard of (unless you were lucky enough to hang with Larry Levan at the Paradise Garage).
Top Ten R&B/Dance Records of 1980 You've Never Heard Of
10. Gino Soccio
– I Wanna Take You There (Now)
Dance to the music…At first there came a day,And then there came a night…I wanna take you there now.
Disco Museum gives a good overview of Gino Soccio and his brand of Euro-disco beats. If you listen to the infectious I Wanna Take You There you would think he was Italian or something. He's actually French-Canadian from Montreal. The song has a good thumping beat and I wish I knew the name of the woman delivering the vocals, but I can't seem to find that info anywhere. The bassline in the song is ever-present and is complemented by some guitar and a atmospheric break in the middle reminiscent of Cerrone's stuff.
9. Fantasy – You're Too Late
Mind…Mind's made up
You…gave it up (you had your chance and gave it up)
You're… you're too late
Tony Valor was a disco producer who worked with various groups, including Fantasy, a group comprised of two males and two females. They are little-known, but You're Too Late which hit the disco charts for five weeks in 1981, was originally released in 1980 on the CBS Pavillion label. It's a groovy disco number with an extremely catchy piano riff (borrowed from a Kool & the Gang song), and lead vocals by Tamm E Hunt who delivers each line with what I can only call a "stagger" effect. Backing vocals by Luci Martin and Norma Jean from the band Chic. It works. (Ramona Brooks also hit upon a similar theme that year with I Don't Want You Back)
8. Sylvia Striplin – Give Me Your Love
Vocalist Sylvia Striplin worked with jazz-funk legend Roy Ayers and his Uno Melodic label. Though Striplin never attained mainstream success, her voice is instantly recognized by devout fans of jazzy R&B and those who made up England's "rare groove" scene of the early '90s. Give Me Your Love is an up-tempo R&B stormer with funky clavinet and bass guitar, along with Striplin's warm voice, that occasionally hits some high notes. This song is a stepping stone between the sound of disco and the more mainstream early 80s R&B style to come.
7. Teena Marie – I Need Your Lovin'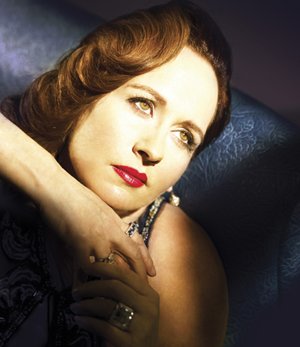 Teena Marie
M O N E Y….never did a thing for L O V I N
When the late R&B artist Teena Marie released her second album Lady T in 1980, many of her fans were shocked to find out she was white. I guess the idea that a white girl could belt out the kind of deep soulful vocals present in tunes like I Need Your Lovin was a difficult one to swallow. Her third album, Irons in the Fire, had Teena Marie handling all the producing and writing herself. It paid off, as the album was a hit commercially and artistically. I Need Your Lovin delivers string arrangements suggesting elements of disco, along with a nice bassline and even some bluesy horns. With Teena Marie's amazing singing ability, this is an R&B stormer. We wouldn't get another soulful white girl until Lisa Stansfield came on the scene.
6. Loleatta Holloway – Love Sensation

Every one of you knows Loleatta Holloway. Pick up Good Vibrations by Marky Mark (oh, excuse me – Mark Wahlberg, I forgot he's a serious star now) and you'll know exactly what I mean. It's only like, what, 3/4 of the damn song that steals directly from Holloway's disco hit Love Sensation. Loleatta Holloway's gospel-infused disco is pure dynamite and has been sampled all over the place. Listen to Ride on Time by BlackBox, and while you're at it, pick up Move by Moby. Produced by Dan Hartman (I can dream about you), this song has become legendary in the dance/R&B community.
Keep Reading – Next Page