It's all gone Hollywood
Mark Hatten Management, was kind enough to send Odd Culture the following official statements:
MARCH 25, 2007: The continuing saga of the life of the late Anna Nicole Smith is now the object of exhaustive study by the frenzied elements of the print, television and entertainment industry. Men from her past relationships are constantly under assault by seekers of exclusive stories and tidbits of gossip. The public seems ravenous to consume every morsel of information that can be culled from those that knew her.
One such man is Mark "Hollywood" Hatten, her ex-boyfriend who was in a relationship with her over a two-year period, and who is now in a California prison doing time for charges he claims were fabricated to remove him from the scene. In letters he has sent to his outside associates, Hatten claims that one item missing from Smith's house is a videotape of him and Smith involved in heavy sexual encounters. He is begging whoever has it to destroy it.
Hatten now has his own website www.markhollywoodhatten.com which is the exclusive and only site for all things pertaining to Mark "Hollywood" Hatten. The website is a virtual treasure trove of information about the explosive two-year relationship between him and Smith, including his YOUTUBE CHANNEL that has just cracked 10,000 views and is about to go viral. Mark wants the world to know him and how he felt before and after Anna Nicole died.
Mark "Hollywood" Hatten documents his memories in an unbelievable, absolutely true story of his crazy life in his soon to be published book. Mark warns, "My stories are not for the faint of heart, mind or soul." BAD-ASS HOLLYWOOD BAD BOY: SEX, DRUGS AND ANNA NICOLE will be available to the general public.
Details can be found on his website.
***
The following document has just been released.
Here are excerpts, although almost the entire document is reprinted here because… well, just read on.
*
My name is MARK "HOLLYWOOD" HATTEN and I am unfortunately in state prison as a direct result of Howard K "Stern Esq. and the "wicked lies" he told to remove me from Anna Nicole Smith and her son Daniel Wayne Smith's life!
The HIGH STAKES "Texas Probate Case" and the potential gain of that billion dollar fortune, was indeed Howard K. $tern$ motivation to send me to prison and convince Anna Nicole and her son to go along with his "evil plan". Once Howard convinced Anna Nicole to turn against me, then her live in housekeeper Kim Walthers and her son went along with her story! I was indeed the greatest protector of my then girlfriend Anna Nicole Smith and her son Daniel and all of her interest. I supported Anna Nicole emotionally, physically and financially!
I first met Anna Nicole Smith in early January 2000… Our relationship lasted a little over two years and we had two miscarriages in that time period. After the first miscarriage in June of 2000, Anna insisted that it was not her fault or caused by any of the massive amounts of "prescriptions drugs, painkillers" that she was indeed addicted to.
Anna Nicole called a private Doctor and we both gave blood, urine & saliva samples. I also gave a "sperm sample" that I was told by both Anna Nicole Smith and the Doctor would indeed be frozen for future use! (to impregnate Anna Nicole Smith only).
"I am convinced that if artificial insemination was the means of conception of Dannielynn Hope, then I am indeed her biological father!" If Dannilynn Hope was conceived by natural conception, then I feel as though Larry Birkhead is the father and NOT Howard K. Stern Esq.
I know in my heart that Howard K. Stern had the power and resources to save Anna Nicole Smith's life, yet stood by and let her destroy herself after her son Daniel's tragic, sudden and ever so suspicious death!!! I say HOWARD K. STERN is an evil fraction of a man with evil ways! The killer of Daniel Wayne and his beautiful mother will be brought to justice in Hell!!!
I am just devasted by the loss of my SOULMATE ANNA NICOLE SMITH!!! Anna was the "Heart Of My Dreams" and the sweetest girl I've ever known. May she join Daniel in Heaven
and fly with the Angels! "REST IN PEACE NICOOLIO & PUMPKINHEAD" Love XOXO Mark "Hollywood" Hatten.
IF in fact I am proven to be the biological father of Dannilynn Hope, I am OFFICIALLY announcing to drop the "BIGGEST PROBATE CASE IN HISTORY". I don't need the "BLOOD MONEY" nor do I want any part of the evil attached to it! (Marshall vs. Marshall) I will teach Dannielynn about the pure simple things in life "It's not a matter of how big your house is that matters, it's how much love you have inside it that counts." – Mark "Hollywood" Hatten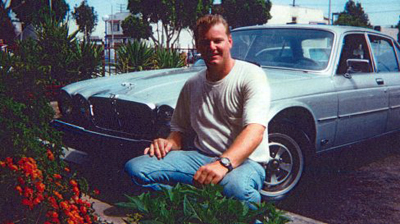 LOST / STOLEN??? Bahamas House Break In! XXX HARDCORE: ANNA NICOLE SMITH SEX TAPE
This tape was made by Mark "Hollywood" Hatten and his then fiancee Ms. Anna Nicole Smith. Anna Nicole was in possession of said tape at the time of her death! This tape is clearly labeled:
MARK & ANNA 2000 * BEDROOM SCENES (Just Married) * SWIMMING POOL DREAMS
This tape must be returned to MARK HATTEN AND ULTIMATLY DESTORYED NOT RELEASED!
I assume NO liability or responsibility for the black market release of this HARDCORE EXPLICIT WORDS / SEX ACTS TAPE, sexual acts performed by both Anna Nicole Smith and her then fiance Mark "Hollywood" Hatten.
This tape was made for our personal entertainment and super thrills. It will never be released by myself or any of my associates. I contend that it may have been accidentally lost or stolen, when the house was ransacked in the Bahamas! I don't honestly think I have a copy of our "SEXXX TAPE". And if I do I will destroy it!!!
My loyalty and respect for the heart of my dreams (Anna Nicole) goes far beyond the almighty dollar sign! Her spirit is now watching over me to bless me or curse me! Anna Nicole is a powerful woman in life here or thereafter! I am always happy when she frequents me in my dreams! "I guess I still LOVE Anna Nicole and God Knows I always will."
Warmest Regards, Mark "Hollywood" Hatten 2-28-07
***
Yes, if anybody finds the Anna Nicole sex tape, for the love of God please destroy it, and not sell it online for a gazillion dollars. Thanks!
It gets weirder:
HOWARD K. STERN TRIED TO MURDER ME WITH MORHINE SULPHATE TABS
MARCH 25, 2007, COALINGA, CA. These words are among the harsh accusations made by Mark "Hollywood" Hatten in a taped interview he gave from Pleasant Valley State Prison in Coalinga, Ca. on March 11, 2007. Hatten, who is currently incarcerated, spoke from lockup to Tim Burns of Mark Hatten Management and described the events of Mothers Day 2000, when he awoke from an intentional drug overdose administered to him by Howard K. Stern.
"I died for three days and woke in a tub of ice," Mark said.
According to Mark Hatten, Stern gave him 2 morphine sulphate tablets while telling Mark they were aspirin. Hatten and Anna Nicole had both gotten tattoos three to four days before Mother's Day 2000. Mark, while in a lot of pain from his Angel tattoo, was recovering at the house he shared with Smith and her son Daniel when Howard K. Stern gave him the drugs and misled him about what they were. Hatten believes he was in a drug-induced coma for at least three days during which time Stern continued to give him injections.
Mark said, " Daniel Wayne told me later that Howard kept giving me "medicine" while I was out of it. Anna nursed me back to health."
In a letter received by Tim Burns, Hatten continues to accuse Howard K. Stern of attempted murder. "Howard is a sick, sadistic, jealous control freak and predator," Mark "Hollywood" Hatten writes. Mark Hatten believes he is in state prison as a direct result of Howard K. Stern and the "wicked lies" he told to remove Mark from Anna Nicole Smith's life. In a copy of Hatten's Official Statement, Mark tells the world that he believes the potential gain of the billion dollar fortune currently in a Texas Probate Court, was the motivation to send him to prison. Hatten is scheduled to be released from prison on December 24, 2007.