Planes, trains, automobiles… no matter your transportation mode of choice for traveling the 50 states, don't knock cross country road tripping until you've tried it. So many travelers choose the convenience of flying over long car rides, but traveling by car comes with a unique set of advantages.
First of all, embarking on a road trip gives you complete control over your itinerary. It allows you to see places you never would have imagined visiting, ones that you probably didn't even know existed. And some of these places might even be a little bit odd.
Whether you're embarking on an adventure across Route 66 or down Ocean Highway, you'd be doing yourself a major injustice by only visiting the hip and trendy touristy spots. This is your chance to visit some of the quirkiest attractions in the country, like these.
Seattle's Fremont Troll
If you're road-tripping out West, take a break from Utah backcountry skiing and hiking in Yosemite to see something truly spectacular… the Fremont Troll. Seattle's Fremont neighborhood is known for many things, including cool coffee shops and trendy eateries. But it's mainly known for the massive troll sculpture that was inspired by Scandinavian folklore.
You can find the troll at North 36th Street, AKA Troll Avenue, lurking beneath a bridge. While you're in the Seattle neighborhood, the Gum Wall is another quirky spot that's worth checking out. This is exactly as it sounds; it's a massive brick wall covered in chewing gum that's been stuck on by people from all over the world. Pretty gross, but also pretty amazing!
Oh, and did we mention that there's also a Bubblegum Alley in San Luis Obispo, California? If you're traveling out West, be sure to bring a pack of chewing gum.
Salvation Mountain, California
It doesn't matter if you're super religious or an atheist, Salvation Mountain in Niland, California is a sight to behold. It was created by a local man named Leonard Night who is more gung-ho about God than Jesus himself. Knight wanted some way to show his devotion to the Lord, and this is exactly what he did with Salvation Mountain. We can't explain much further, just Google it.
Carhenge, Nebraska
In the heart of Alliance, Nebraska there lies an homage to automobiles called Carhenge. Get it? Like Stonehenge? But instead of stones, you'll find only car-shaped formations of America's most-loved vintage automobiles. It's not quite as spectacular as the UNESCO landmark in England, but it certainly is quirky.
Cadillac Ranch, Texas
A true lover of vintage cars would drive all the way from Carhenge in Nebraska to Cadillac Ranch in Texas. Even if you don't care all that much about cars, Cadillac Ranch is worth the stop if you're passing through the area. This is one of the most popular Route 66 attractions, and Route 66 is one of the most popular road trip routes! So yeah, Cadillac Ranch is pretty cool.
The Ranch all started when a local billionaire had an idea to create an art installation that would help the local economy. And that it did. The installation is comprised of 10 half-buried Cadillacs, all graffitied in bright colors. This attraction is open 24/7, making it the perfect late-night stop on any road trip.
Enchanted Highway, North Dakota
Before we venture to the Midwest and Eastern states of America, let's talk about North Dakota. More specifically, let's talk about one spot in ND that is a must-see stop on any cross-country road trip: the Enchanted Highway. This is a collection of impressive outdoor art installations that tells the story of local North Dakotan culture.
Unclaimed Baggage Store, Alabama
Have you ever wondered what happens to the lost or unclaimed baggage at airports? Well, you no longer have to wonder if you make a stop at the Unclaimed Baggage Store in Alabama. This is quite literally a shopping center for a massive amount of unclaimed baggage that is left behind in our nation's airports.
This store operates by buying and selling unclaimed baggage directly from the airlines. It's the only store of its kind, so don't expect to find anything similar as you pass through Ohio or Tennessee. There's even a website and the first thing that appears on the home page is the phrase, "You Never Know What You'll Find!"
The World's Largest Basket, Ohio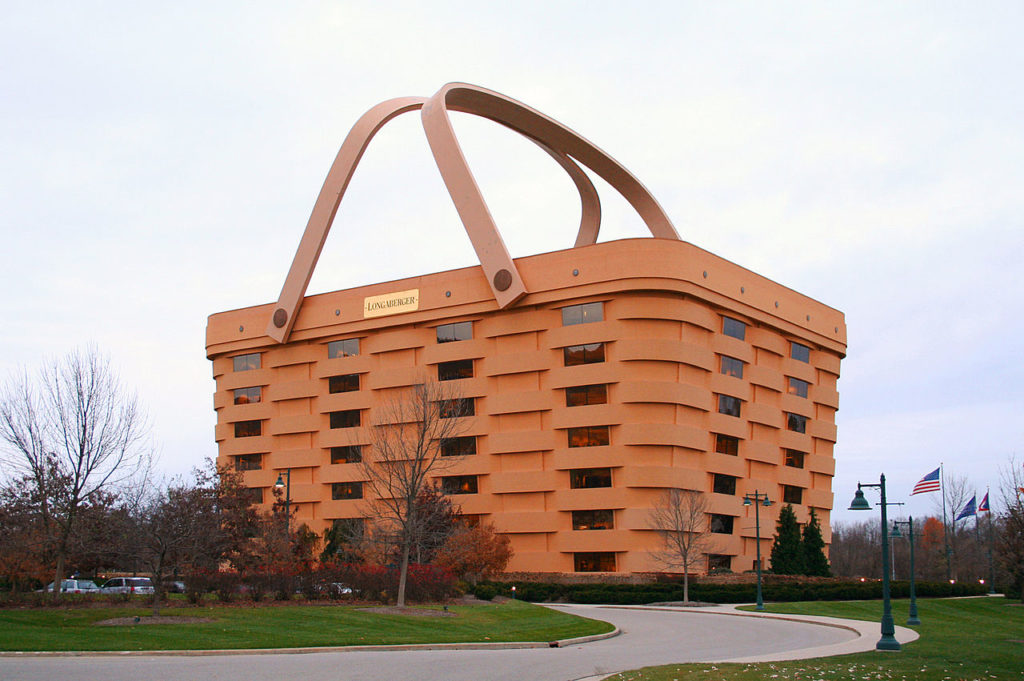 OK, so this next one isn't really worth going out of your way for, but if you're passing through or near Newark, Ohio, you'll want to check out the World's Largest Basket. And yes, you'll be able to put that pack of chewing gum to good use at Ohio's very own Wall of Gum in Greenville.