Entries 1 – 5
5. Unlimited Touch
– I Hear Music In The Streets
I hear music in the streets, Yes I hear the funky beat, And I get down…
From Allmusic:
Unlimited Touch was an R&B group with club leanings from Brooklyn. They weren't disco, and they weren't exactly straight-up R&B; like their Prelude labelmates D Train, Unlimited Touch combined the two forms into what is often referred to as post-disco. They enjoyed minor success on the R&B charts, but they were embraced more by DJs — such as the Paradise Garage's Larry Levan — and became one of the countless inspirations behind house music. Their singles were often full-blow songs, with verses and a chorus, and they were often made with the dancefloor in mind. The group's formation was sparked from the efforts of Crown Heights Affair's William Anderson and Raymond Reid.
This song is the dictionary definition of Jam. Catchy hooks, funky guitar and bass, and excellent groove that bridges the gap between disco and house. It's hard not to dance to it. I hear it was big at the roller discos too (as was the next tune Watching You by Slave)
4. Slave
– Watching You
Walking down the street, Watchin ladies go by, Watching You
I gotta tell ya, My name is Stevie!
This is a slow funk jam from a 70s Ohio funk band. No coincidence that the name of the album is Stone Jam, this is actually a good example of what people termed "Sohpisticated Funk" (even though the lyrics hardly sophisiticated). No matter – you'll fall in love with the bass guitar and you'll start singing the chorus immediately. This tune was ahead of its time, as it reminds me of the later stuff by 80s R&B artists (I'm not sure why but Keith Sweat comes to mind). Kids (well, the older kids) these days listen to Snoop Dogg's Gin & Juice without realizing that the chrorus is ripped straight from this song. For some reason I like this song paired up with Unlimited Touch's I Hear Music in the Streets, just like you can't listen to Queen's We Will Rock You without hearing We Are the Champions.
3. Convertion – Let's Do It

Let's do it…There's nothing to it…We're gonna make this love get started…take this love within my heart…put my lovin' where you are
This laid-back groove by Convertion is massive. It came off the Sam label and is brought to you by Leroy Burgess (Convertion being one of his many pseudonyms. Burgess is huge and has been involved in a great number of dance records from the 70s and 80s. Let's Do It has a niced balanced mix of male and female vocals interspersed with synth notes, piano notes, outer-space-type bleeps, and even rattles. The lyrics are cool too, with the beginning of the song starting off with Put your hands up in the air, And rock them like you just don't care…
2. Young and Co. – I Like What You're Doing to Me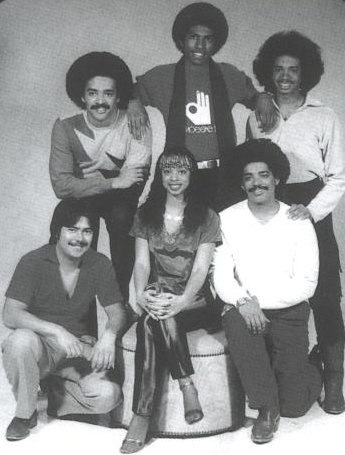 Young and Company

A true merging of disco and funk, this single peaked at 58 on the Billboard Black music charts in 1981. A nice funky bass line, guitar, and percussion groove with male and female singers, it's a tremedously overlooked song. Not much information is available on Young & Company, but what I have been able to find out is this: funk group Slave's founder Steve Washington teamed up with Slave member Starleana Young's brother, Billy Young, and his partner Buddy Hankerson. Dimitri From Paris sampled this song when he did Free Ton style. By the way, former Slave members are apparently back on a reunion tour. If they come down to Florida I'm all over it.
1. Kano
– I'm Ready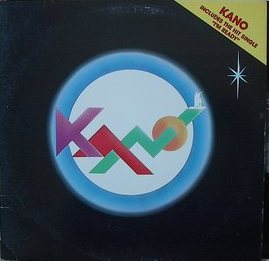 Post-Disco, Italo-disco, Electro, Electro-Funk… whatever label you want to give it, this spaced-out single from Italian producers Luciano Ninzatti, Stefano Pulga, and Matteo Bonsanto, is disco, funk, and future sounds rolled up into one. Bouncing from a bass-infused classic-disco sound to strange electro beats and synths, it also moves between soul-infused vocals and ones given the robotic filter treatment. It's what you might hear if robots were raised in underground discos instead of labs. By the way, the instrument used in the song to filter the vocals is called a Talk Box (used by Roger Troutman, Peter Frampton, etc). "I'm Ready" certainly isn't the beginning of Italo-disco (Giorgio Moroder, Cerrone, and French act Black Devil got the ball rolling), but it certainly gave it a huge push. Not to mention the influence it had on break-dance culture. I'm Ready basically represented so clearly the transformation of disco (which was in its death throes) into electro, techno, and hip-hop. It's the evolution of dance music at work. You probably already know some of the track – Tag Team's Whoomp! There It Is sampled it all over the place. I also tend to hear the rolling-bassline sample in DJ mixes.
honorable mentions
Rhyze – Just How Sweet Is Your Love
Ramona Brooks – I Don't Want You Back
Bobby Thurston – You Got What It Takes
Mtume – Give It on Up (If You Want To)
And of course, here are some good ones from 1980 you probably already know about:
Abba
– Lay All Your Love On Me/The Winner Takes It All/Super Trouper
Brothers Johnson
– Stomp
George Benson
– Give Me the Night
S.O.S. Band
– Take Your Time (Do It Right)
The Whispers
– And the Beat Goes On
The Police
– Don't Stand So Close to Me/ When the World is runnin down… / Voices inside my head
Queen
– Another One Bites the Dust
The Clash
– The Magnificent Seven
Devo
– Whip It
Kool & the Gang
– Celebration
Diana Ross
– Upside Down / I'm Coming Out
Lipps, Inc.
– Funkytown
Blondie
– Call Me
Donna Summer
– On the Radio
The Spinners
– Working My Way Back To You
Kurtis Blow
– The Breaks
The Rolling Stones
– Emotional Rescue
The B-52's
– Private Idaho / Party Out Of Bounds
Stevie Wonder
– Master Blaster (Jammin')
Irene Cara and Linda Clifford
– Fame
– Bill
Start From Beginning