According to Ayurveda, humans have been given three pillars of life without which a person's life becomes significantly duller. These pillars are food, sleep, and sex. The absence of even one of these three could result in a domino effect of major psychological and physical health issues.
A lot of people (mostly women) develop psychological issues anyway, even when all three pillars are met. Why? Good question. While sex is important, the point of the act is to reach climax once or multiple times, depending on personal preference. Continuous sexual intercourse without orgasm is bound to take its toll. So, perhaps Ayurveda should have substituted "sex" for "orgasm".
Unlike the past where sex-related topics are spoken in hushed voices, today, it is a topic that people no longer shy away from. This has allowed for the invention of several sex toys that stimulate pleasure in different parts of the body like the G-spot, nipples, and clitoris. Some toys, like the rose toy and the rose toy pro, even stimulate multiple areas at the same time, thereby maximizing pleasure. These clitoris-sucking, G-spot vibrators have five suction modes (and a low sound for discretion) that can make you reach orgasm in just 30 minutes.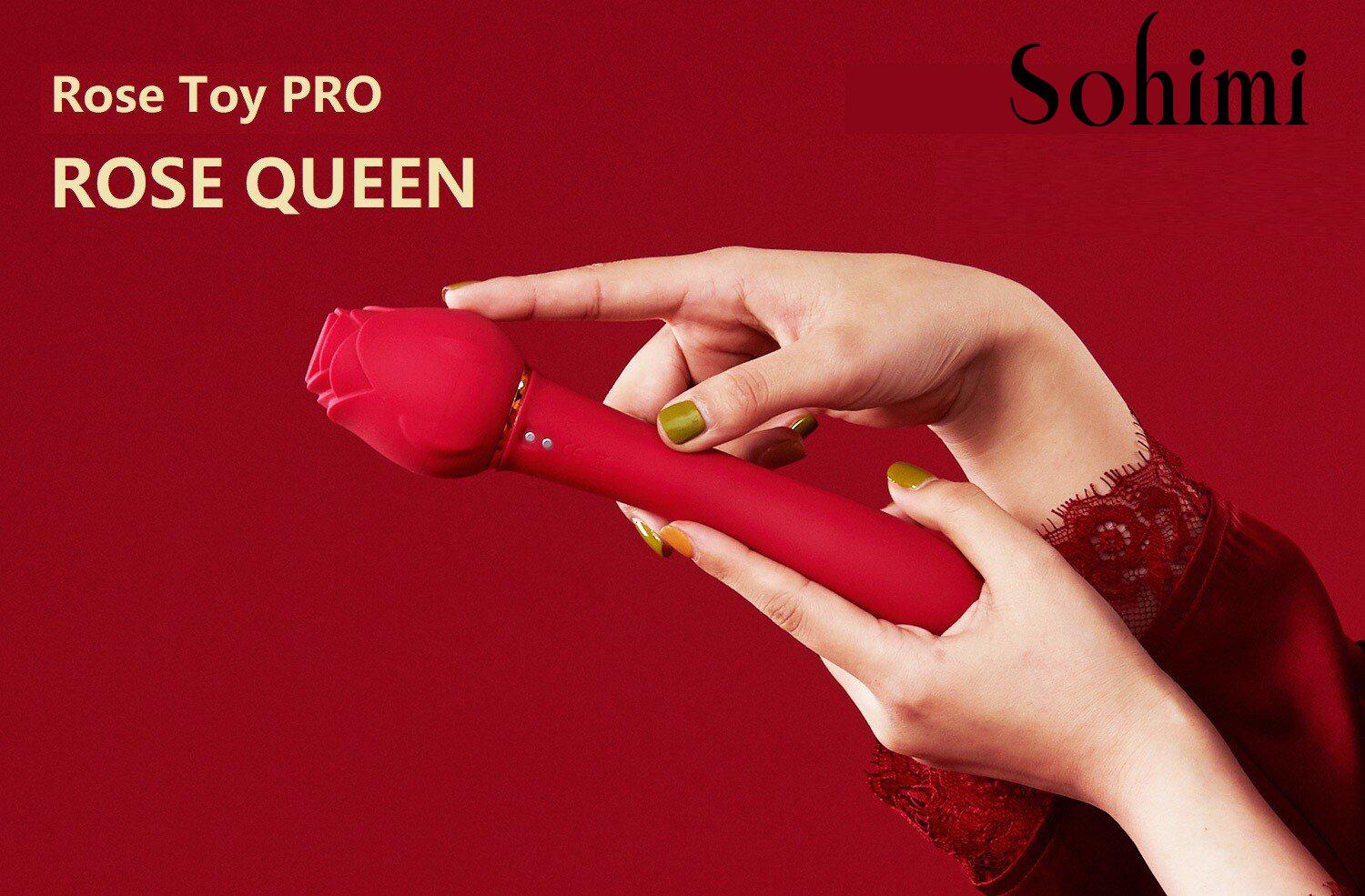 Even if you and your partner have intense, eye-rolling sex that is rocked with trembling orgasms, there's nothing wrong with going solo and experimenting on your own. Also, you can use them with your partner to spice things up and increase intimacy. Below are some of the best toys a woman can use to attain earth-shattering orgasms.
G-spot Vibrators
G-spot vibrators are specifically designed to target the vaginal wall's G-spot. The G-spot tissue becomes more prominent when stimulated and expands in size.
Although the G-spot can be difficult to reach manually, vibration or textures such as bumps and ridges have been implemented into the toys to increase the sensation. The G-spot is believed to produce a deep, complete body orgasm and may require considerable pressure to stimulate.
G-spot vibrators have been designed to have curved ends that let them reach their target which is 1-3 inches in the vagina, on the anterior vaginal wall.
A-spot Toys
The A-spot or the anterior fornix erogenous region is an erogenous area located a little bit further back than the G-spot. Unsurprisingly, there are gadgets intended for the stimulation of the A-spot.
Unlike the G-spot, the A-spot is located deeper in the vagina, therefore, A-spot toys usually appear like long, narrow variations of G-spot toys.
Clitoris-sucking Toys
Clit suction toys, according to their name, use air pressure to create a gentle sucking sensation. This is a perfect type of toy for people who love oral sex, more so, it is a surefire way to achieve, back-arching, toe-curling orgasms.
The clitoris is the most sensitive part of the vagina, therefore, it is advisable to apply a lubricant to the toy before use for smoother operation.
Clitoral Vibrators
Clitoral vibrators come in different shapes and sizes, most of them are less phallic-shaped, unlike dildos. They usually come with buttons that can be used to adjust the intensity of the vibrations based on personal preference. Regardless of your personal preference, the vibrations are still going to leave you a hot, trembling, satisfied woman.
Dildos
Dildos are penis-shaped items that are built to simulate penile penetration. They come with various lengths and girths, some are as small as two centimeters, while some are large enough to be classified as "monster-sized".
Dildos can be used on the vagina, anus, or mouth. Sometimes, they have a curved design for G-spot stimulation.