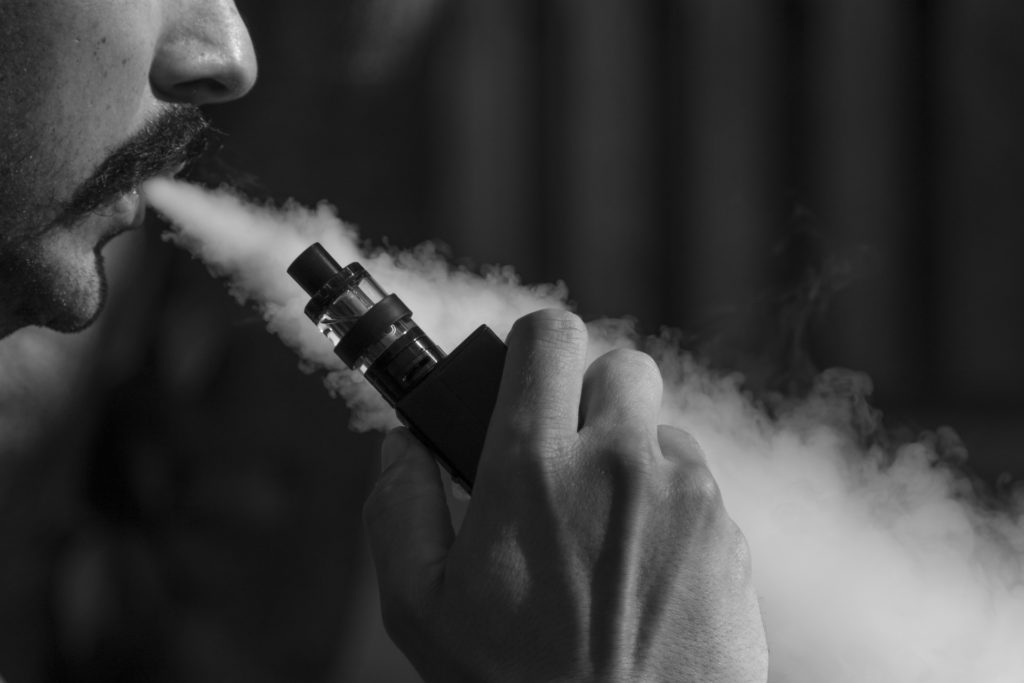 I have been a vaper for about three years and when a buddy came to me and asked if you can take your vape on a cruise ship, I honestly did not know.  However, I was very interested to find out and did some research on my own.  Here are my findings.
To begin with, vape devices are not on the prohibited items list.  Most ships will not allow firearms, alcoholic beverages, coolers, clothing irons onto their ships.  This is done in the self-serving nature of the ship.  The ship makes money on drinks and even laundry service, so those items would be prohibited.  Firearms are also not allowed for the safety of the other patrons on board the ship.  When you first get on the ship, your luggage goes through a scanner just like at an airport and then brought to your room.  Vape devices and vape juice are no where to be found on the list, so for the most part, they are allowed.  It is good to note however, that the cruise line reserves the right to confiscate any item they deem to affect the safety of its passengers, so you cannot be certain that your vape device can come on, but it is highly likely that it can.
Now, that you have your device onboard, where can you vape?  Royal Carribean International, has a policy where you can smoke or vape in designated areas of the ship and it is usually on the starboard side of the ship.  Inside, smoking or vaping is permitted in the casino, the cigar clubs (on ships that have a cigar club).  In case, you do not know, there will be visible signage to alert the vaper of the areas where you can vape or smoke.  If you are considering smoking in your stateroom or on a balcony, please do not do so aboard Royal Carribean.  It is not allowed.  Princess Cruise Lines on the other hand allows you to vape in your room, but vaping on the balcony is not allowed.  Costa Cruise Lines adopts a very similar vaping policy as vape juice can be enjoyed in your room as well as in cigar lounges.  As you can see, the regulations and rules vary from ship to ship, so it is in your best interest to check these rules before buying your ticket.  For those that are interested in vaping in your room, make sure you do not choose Royal Carribean.
Most importantly, make sure that you have packed enough e juice to last your entire trip.  Also make sure that you bring some different flavors as cruising is all about exploring different places and cultures.  For example, if you are cruising to Hawaii, make sure you take some tropical e liquids with you.  And if you can wait a few days, make sure you head to SmokingThings and take advantage of their wide selection of flavors and juices.