We are sad to learn that R&B/soul singer Teena Marie died in her sleep at her home in Pasadena. She was 54 years old. Causes were said to be natural, but no other information is currently available.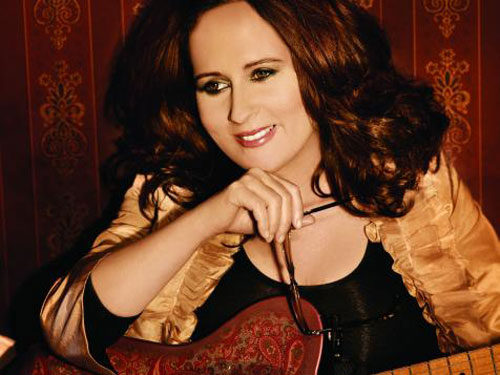 Teena Marie, born Mary Christine Brockert, had a hell of a voice and at first many fans thought she was African-American. Growing up in the L.A. hood called Venice Harlem, she started out at Motown Records in 1977, and met Rick James, who helped her with her first album Wild & Peaceful
, which arrived in 1979. Since Wild & Peaceful had no photo of her, most of black radio assumed she was black and would get a surprise when Lady T
was released in 1980. Teena Marie would enter into a romantic relationship with Rick James which didn't work out; however James continued to be a mentor and friend until his death in 2004.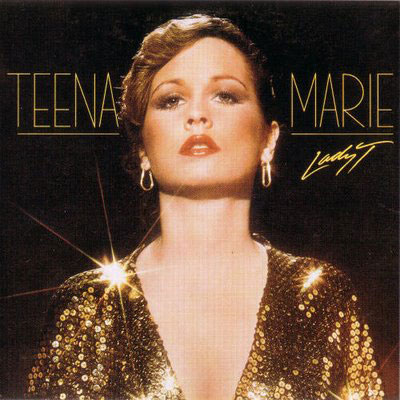 Irons In The Fire
, released in 1980, went gold and the single I Need Your Lovin'
was a huge hit. For Irons in the Fire, Teena would handle all writing and production duties by herself.
It Must Be Magic
, her last album on the Motown label, also went gold.
In 1982, Marie got into a legal battle with Motown records over her contract. The outcome was The Brockert Initiative AKA The Teena Marie Law, which makes it illegal for a record company to keep an artist under contract without releasing new material for that person. Said Teena Marie:
It wasn't something I set out to do. I just wanted to get away from Motown and have a good life. But it helped a lot of people, like Luther Vandross and the Mary Jane Girls, and a lot of different artists, to be able to get out of their contracts.
Robbery
was released in 1983, beginning her relationship with Epic Records. In 1984, Marie recorded Starchild
, album #6, and had massive success with Lovergirl
, which was a huge pop hit (the first time Marie made headway outside the R&B market). In 1985, Lovergirl would reach #4 on the Billboard Hot 100 chart.
With Epic, Teena Marie would release three more albums: Emerald City
(1986), Naked To The World
(1988), and Ivory
(1990).
In 1994, Teena Marie released Passion Play
on her own label (Sarat).
At this point, Marie spent time raising her daughter, and would make occasional television appearances. She worked on an album Black Rain, which went unreleased, but a promo version leaked. In 2004, after a ten year hiatus, she came back with La Dona
, which was released on Cash Money records and featured Gerald LeVert, MC Lyte, and Rick James.
Sapphire
followed in 2006. Both albums hit #3 on the Billboard R&B/Hip-Hop chart.
In 2009, she released Congo Square
on the Stax label.
It was reported by Marie's publicist that she had a grand mal seizure a month before her death. Whatever the cause, she was a talent who left us too early.