There's this song that I taped off the radio, back in 1985/86, when I was around 12 years old. I think it was from 98.7 KISS FM, in NYC. Anyway, the song used the theme from Inspector Gadget liberally. It was also filled with raps, beatboxing, and cool beats. I played it alot… but then I lost the tape sometime after my family moved to Florida.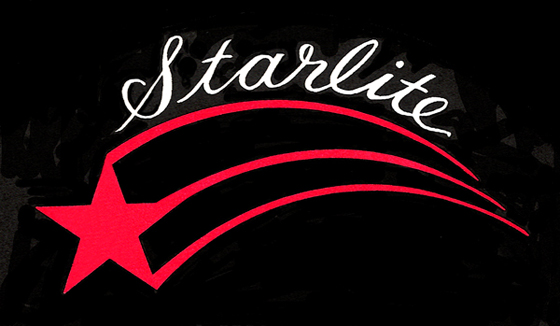 All these years I've been searching for the song, unable to locate it. Naturally, I would type "Inspector Gadget rap" into Google or YouTube, or some similar phrase, and I would always get "Inspector Gadget" by the Kartoon Krew
at the top of the results. While the Kartoon Krew version is an amusing tune, it was definitely not the song I remembered.
After awhile I figured I must have made the damn thing up. Maybe the song never existed? But now, after 26 years, I finally found it – it's Bad Boys featuring K-Love, off Starlite Records from 1985.
I didn't even know they had a video for the song, but they did. Here it is:
Thanks to the magic of YouTube, another piece of my childhood has been recovered. After reminiscing, I looked further into Starlite Records. Discogs was a big help, as always.
Starlite was located in Westbury, N.Y. Discog lists their first 12″ release as "No News Is News" by Kreamcicle with Paula Anderson on vocals. The song made the rounds on WRKS and WBLS back in '83.
1984 saw the release of old school singles from Razzamatazz, Exquisite Taste, Chuck Stanley, and Paula Anderson. In 1985, Anthony Dick and Betty Boo formed Bad Boys and released their self-titled track along with K-Love.
You can get the Bad Boys song from the compilation Hip-Hop From The Top: Part 3
.