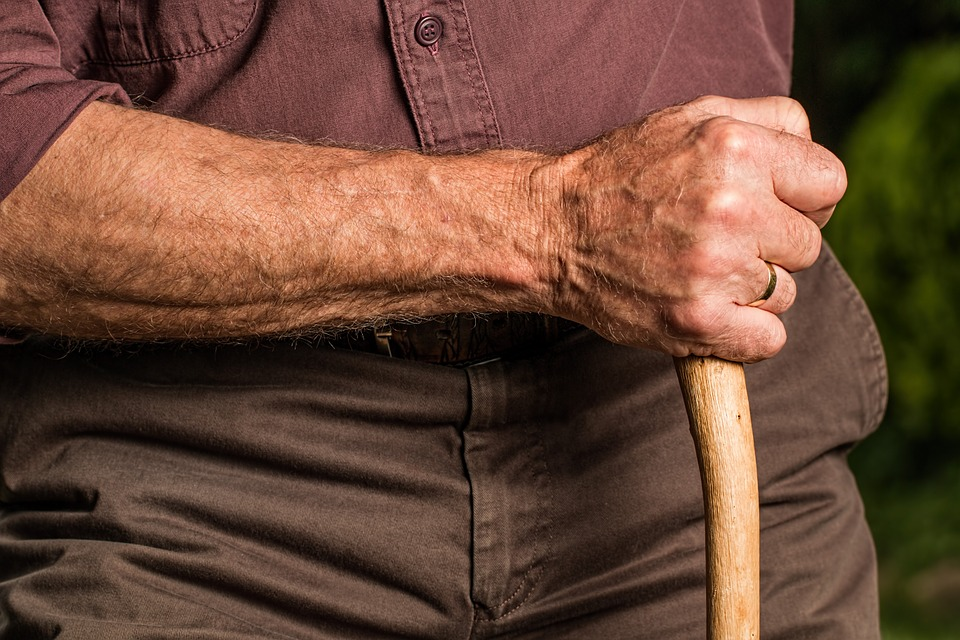 One of the most important things you need to have as you age isn't a big, fat bank account (though it helps), but mainly your ability to maintain your independence. When you've been independent practically all your life, losing that independence is extremely disheartening. Naturally, people want to keep their physical independence, coming and going as they please, and of course, maintain their mental independence by making their own decisions and choices.
We are much more aware now of how important our diet and physical activities are to carry us through gracefully into our older years. Eating right and remaining active will help, otherwise, healthy adults. But in some cases, it can't be helped because of an illness. But even that won't bring you down as there is numerous equipment out there that you can utilize to help you move around easier and manage daily tasks with less hassle.
Let's help and tell you about some of the best and most practical equipment you can get to keep things kicking!
Bath chairs
Bathroom accidents are so common with both young and older people. It's the hub spot for slips and falls and the older you are, the more important it is to take care. An elderly person can have difficulties in carrying out some or all bathroom activities, such as getting up from the tub or the toilet. First, decide which action is difficult for you since there are different equipment for a toilet or than for a shower or a tub. Bath chairs work nicely for both showers and tubs; allowing you to sit while showering or bathing. These chairs can be adjustable in height and foldable for easy storage. Using a chair means you don't have to climb over the tub when getting out. They also offer back and arm support.
Bathtub lifts
When you need a little 'pick me up' you can get a battery-operated bathtub lift which lowers you in and raises you out of a tub safely. You want to purchase one that is rust-proof, with floating hand controls, safety locks, and suction footing which provides stability.
Wheelchairs
If your home is large enough, a standard wheelchair is fine. But, the interior of many homes isn't structured to accommodate wide wheelchairs. People on wheelchairs have a tough time making their way through doorways and passages. Wide wheelchairs can go up to 28 inches, compared to narrow wheelchairs which are usually around 16 inches wide. When a wheelchair is too wide, the user will have a hard time maneuvering it, especially in small areas. At the same time, you want a chair that a person will fit in comfortably so that there is no pressure on either side of the hips. You would need accurate measurements of your body as well as measurements of seat width, depth, and height that suit your body measurements. These chairs are functional and comfortable enough even if you have to spend a lot of time in a wheelchair.
Panic alarms
Nearly 30% of the 46 million older adults in the USA live alone. These adults do face several challenges but in one survey, an outstanding 90% of them expressed that living alone is part of their independence. They choose to live alone despite challenges in preparing their own meals, bathing, and other activities. At least, if you are or know an older adult living alone, a panic alarm would be a wise purchase. The basic idea is to alert your loved ones, a friend, neighbor or emergency number that you need help in any kind of emergency. Different models and types of panic alarms will have different features. Once your panic alarm is set up, you will no longer feel you're totally on your own and will feel secure in the thought that if you need help, help will get to you.
Kitchen tools
We can't ignore the kitchen! About 4 in 10 people may develop hand osteoarthritis where the bones are weak. It can interfere in daily activities around the kitchen, such as opening jars or using a can opener. There are plenty of new tools around designed for elderly people, including jar, bottle and can openers.
No one ever said growing old means losing your independence. There are so many devices and tools around you to help maintain your freedom and your self-confidence. This is a great time to age with a variety of new ideas and items coming out every day to make your life enjoyable. Take advantage of the many new and easy tools and techniques that utilize the items that all spells out freedom to do what you love.