Bar owner Doug Guller is going to turn the ghost town of Bankersmith, Texas into the new town of Bikinis, Texas, and he wants to make it a "world class destination." Guller is CEO of ATX Brands, which runs Bikinis Bar and Grill, the popular chain of local restaurants that people like to call "breastaurants."
Bankersmith, the ghost town, is located in Kendall County, about 10 miles south of Fredericksburg. Established in 1913, it was a railroad stop between Fredericksburg and the town of Comfort. Like the nearby ghost town of Grapetown, it was abandoned with the Northern Railroad fell out of use. The station and residences nearby are long gone now. Basically, it's trees and hills bisected by US 87.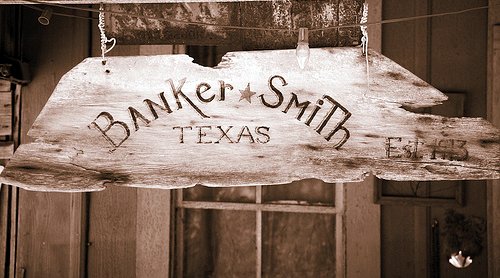 Guller bought the town on Craigslist, of all places, and has now renamed it Bikinis, Texas. The intent is to turn it into a tourist/party destination. Which will probably involve lots of good looking girls in bikinis. (Bikinis Bar and Grill already has about 9 Texas locations and a few in states like Oklahoma and North Carolina.)
Says Guller about his new town:
"Bikinis, Texas will be a world-class destination, and I am thrilled to expand the Bikinis brand to include town ownership. There could not be a better way to put Bikinis on the map…literally."
Sources for this article: Culturemap Austin, ghosttowns.com
H/T to Alyx for the story.