Craps is an exciting game of dice. You can get lucky and win a decent amount when you play the game for real money at a top online casino. What makes craps fantastic is that the gameplay is simple, and you don't need any sophisticated skill to play it. In fact, you can learn the entire gameplay within a few minutes and start playing like a pro in no time. 
In this comprehensive article, we will discuss whether crap is truly a game of chance. You will find out how the game works and how you can choose the best online casino that features it. So for all that and more, keep reading.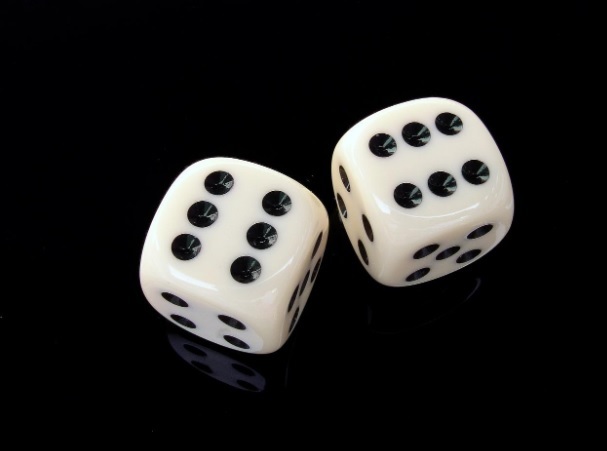 Understanding Craps Gameplay
Craps is one of the best online casino games for real money. It is fast-paced and is played with two dice. The game's objective is simple – bet on the numbers you think will roll. The craps board has several sections representing the different types of bets you can place. However, the most popular bet is the pass-line bet that pays 1:1. 
At the beginning of the game, you can place your bet on the pass line according to the betting limits of the crap variation you are playing. After that, the shooter will roll the dice called the come-out roll. If the outcome of the dice is a 7 or 11, you win the pass-line bet. However, you lose the bet if the outcome is 2, 3 or 12. Other outcomes apart from those become a point number, and the objective changes. You will need to roll the point number again before 7 to win.
Apart from the pass line bet, you can also bet on the no pass line, which is almost the opposite of the pass line bet. Other bets in craps include All Hardways, Horn Bet, Double and Tripple. You can see these bets on the craps betting table whether you are playing online on your personal computer or mobile device. 
The Luck Factor
The truth is the game of craps is purely based on chance or luck. Unlike in a business's success, you can do little or nothing to influence the game or change the outcome of the dice roll. Instead, you can only hope for the best in each dice roll. However, some believe players can use dice control to get a better or improved outcome. But this is a controversial theory as it is almost impossible to control the outcome of a dice unless it is rigged. 
Nevertheless, it is worth noting that each outcome of a dice throw in craps has its odds which can influence your winning chance. For instance, the probability of rolling a six and six is 2,78%, while one and six, one and three and four and two have the highest probability, 16.66%.
Craps Betting Strategies
Despite being a game of luck, there are some online gambling strategies you can adopt to improve your chances of winning in craps. However, these strategies do not offer a 100% guarantee, so only bet with money you can afford to lose. Nevertheless, strategies like the Martingale and D'Alembert betting systems can help you break even or even land huge winnings at the end of the day. 
These strategies are based on positive progression, increasing your bets after each losing round until you win. The idea is that you will get to win at a stage and cover up for all your previous losses. But be careful since such strategies are only effective when you have unlimited access to money to bet. As a result, always pay attention to bankroll management to get the most from these strategies. 
Choosing the Best Online Craps Casino
Craps is a popular game found in the lobby of many online casinos. However, if you want to enjoy the best experience playing this game, you must choose a top casino site. The first factor you should consider choosing the best craps online casino is licensing. Look at the betting site's licensing information to see if it operates legally in your jurisdiction. Besides, consider the available selection of craps you can play and ensure you have plenty to choose from. 
Another vital aspect to consider is the bonuses and promotions offered for craps. Top-rated online casinos that feature craps offer incredible bonuses like welcome bonuses, match bonuses, free plays and cash back bonuses. These bonuses can boost your bankroll, translating to more playing time and an opportunity to win more money. However, before claiming any craps casino bonus, read through the terms and conditions, particularly the wagering requirements.
Other essential factors to consider in choosing a top online craps casino are customer support, mobile compatibility, security, reputation, and user experience. Also, factor in the available banking options to know how you can deposit and withdraw winnings. The best craps casinos accept options like Bitcoin, Tether and Ethereum.
In a Nutshell
Craps is undoubtedly a game of chance, as the dice rolling is purely based on luck. You can do little or nothing to influence the outcome of the dice roll, which is what the entire gameplay depends on. However, being a luck-based game does not make it any less exciting. You can enjoy the thrill of guessing the correct outcomes of the dice and also use betting strategies like the Martingale and D'Alembert systems to boost your chances of winning. 
Remember that you must play at the best online casinos to enjoy the best experience playing craps. So invest your time in choosing the perfect casino that has great offerings.