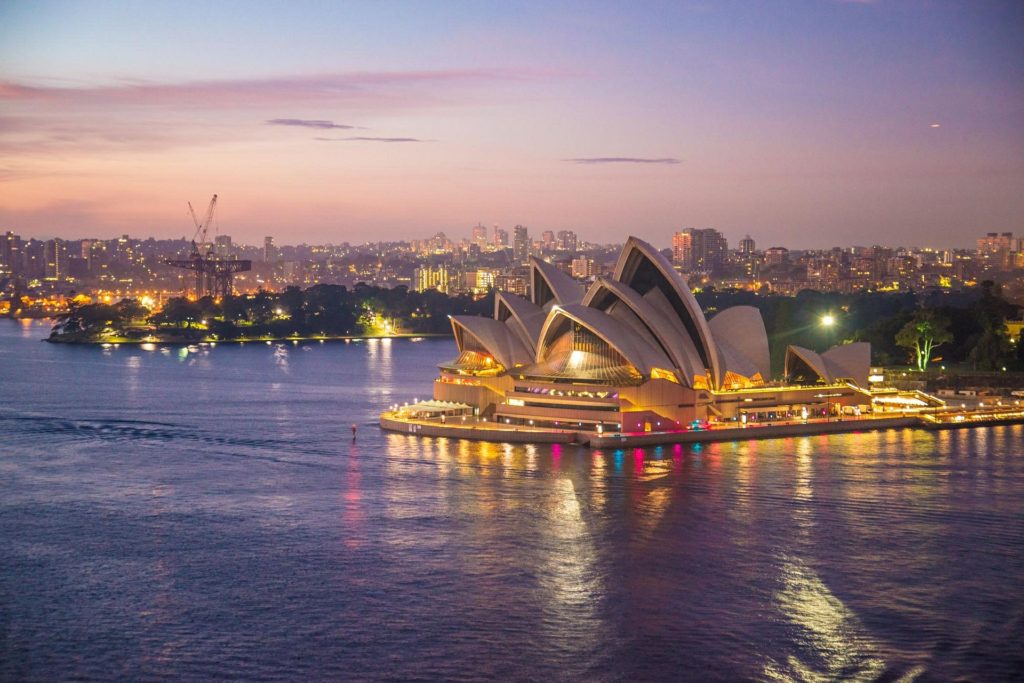 Every year, over 9 million people visit the country of Australia.
Are you one of those lucky people who get to head down under this year and explore Australia?
If so, then you're probably heading to Sydney, Australia at some point in your trip.
While Sydney isn't the capital of Australia, it is the country's largest city. And, it's also considered one of the most livable cities in the world.
But the question is, what should you do while you're there? Sydney, Australia offers many different activities for visitors to enjoy.
Check out this guide to discover the top things to do in Sydney, Australia.
1. See a Show at the Opera House
When people think of Sydney, the first thing that often comes to mind is its famous opera house.
And while many historical landmarks around the world don't live up to their hype, the Sydney Opera House is definitely not one of them. If there's one thing you do during your time in Sydney, it should be taking a visit to the Opera House.
But, while seeing it from the outside is great, we really suggest buying tickets for a show. Surprisingly, the Sydney Opera House isn't that exclusive, and there's a wide range of shows offered throughout the week.
There's even a restaurant inside where you can enjoy a delicious meal!
2. Stroll the Darling Harbour
If you're looking to stroll the heart of Sydney while getting in some people watching, the Darling Harbour is the place to go.
The harbor offers breathtaking views of the river, as well as plenty of options when it comes to food and entertainment.
There are so many things to do on the Darling Harbour, that it definitely can feel a little overwhelming at first. So, here are some top recommendations:
Chinese Garden of Friendship (plus its tea house, the Carousel)
Harbourside Shopping Centre
The aquarium
If you have the time, you really should try to dedicate a full day to the Darling Harbour, as there is so much to see and do here and it really is an iconic part of the Sydney experience.
3. Visit the Sydney Harbour
That's right- there's not one but two harbors that you absolutely need to visit in Sydney, Australia.
With 150 miles of shoreline and 30 square miles of water, many consider the Syndey Harbour to be the most beautiful harbor in the world.
While taking in gorgeous views of the blue water lapping up against the sandy shore, you can also visit other iconic sites like the Royal Botanical Garden, the Sydney Opera House, and the Sydney Harbour Bridge.
And to get the best view of the whole city, you must pay a visit t Mrs. Macquarie's Chair. This chair is actually a sandstone rock that sits at the top of the peninsula. From this point, you can see excellent of the whole harbor area.
In addition to exploring these iconic viewpoints, you can also hop on a ferry ride, or explore one of the many shops or restaurants that the harbor has to offer. You can even do a self drive boat hire from the harbor.
4. Shop Til' You Drop at Paddy's Markets
If you're looking for a great place to buy souvenirs and spend money on things that you don't actually need but really want, then Paddy's Market is the place t go.
Paddy's is the largest market in Sydney, with over 1,000 stalls between the two locations at Haymarket and Flemington.
In addition to fun souvenirs and knick-knacks, you'll also find tasty foods and a great atmosphere.
5. Relax on Bondi Beach
The great thing about Sydney is that it's a place where you can experience the city life but also feel like you're on a tropical vacation.
So, if you're looking for a break from the hustle and bustle of the shops and tourist attractions, then head to Bondi Beach.
Not only is it a big hangout for tourists, but it's also a hotspot for locals and celebrity sightings.
And, even though the beach is pretty much always busy, it has an exciting atmosphere rather than one that feels stuffy and overcrowded.
6. Take a Free Walking Tour
Are you looking to learn a little bit about the history of Sydney, as well as some secrets that only the locals can tell you?
If the answer is yes, then you need to embark on a free walking tour of the city. That's right, these tours are absolutely free (although tipping is encouraged).
During your free walking tour, you'll get an insider's look into one the world's most livable cities, as well as great recommendations for dining and more from a local, enthusiastic guide.
7. Put On Your Party Shoes
As you'd expect with a large city, Sydney is known for some pretty killer nightlife.
In particular, Oxford Street has some very popular venues that cater to both gay and straight crowds.
There are also plenty of bars at King's Cross, but just be aware that these can be a little seedy at night.
8. Go Museum Hopping
While Sydney sees plenty of sunshine, there are still plenty of options if you find yourself there on a gloomy day.
And one of the best options for a gloomy day in Sydney is to go museum hopping.
Sydney is home to some world-class museums, which include:
The Australian Museum: A museum that focuses on natural history
The Powerhouse Museum: A museum of design, innovation, and science
Hyde Park Barracks Museum: Gives you an insight into the dark side of Australia's history
Things to Do in Sydney: Are You Ready to Take on the City?
As you can see, there are a lot of things to do in Sydney, Australia.
If you have any questions about visiting Sydney, be sure to comment below.
And be sure to keep checking back in with our blog for more travel tips and tricks.