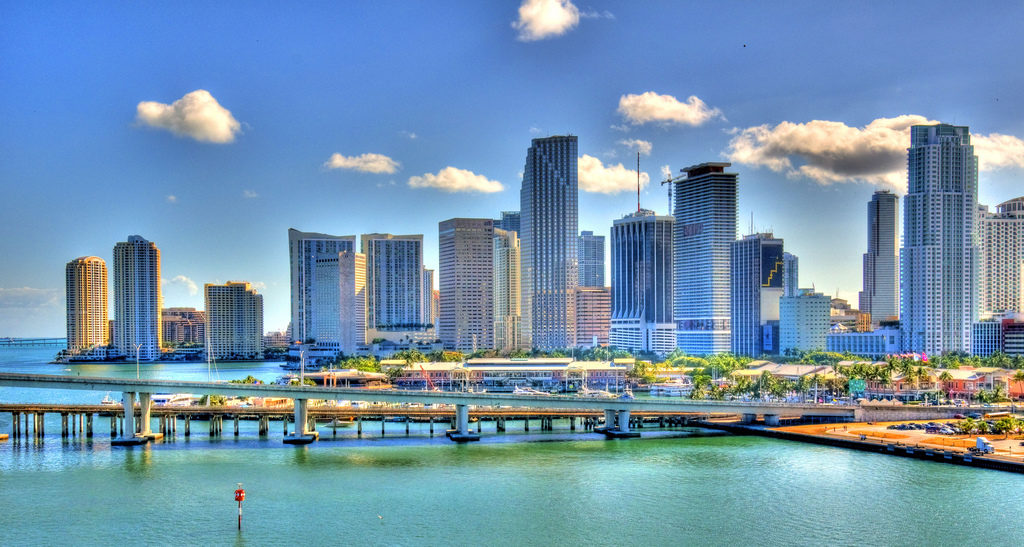 The United States is one of the world's largest and most interesting countries. Its contiguous 48 states stretch more than 3000 miles east to west, and 2000 miles north to south. It also counts Alaska, and Hawaii as its 49th and 50th states, even though neither is connected directly to the continental United States. In total the country is spread across 6 time zones and more than 7,000 miles.
Within its borders, the United States offers every conceivable type of climate, terrain, and setting. There are literally dozens of large cities that offer the best of city living and a few that offer city living and close proximity to the best beaches anywhere. One of those cities is the jewel of Florida, Miami.
Miami is America's French Riviera
Miami has the status of the French Riviera, but it is more accessible and depending on how you play when you come, it is much less expensive too. The city have become a haven for the rich and famous however and celebrities come here in the dozens because of the great weather, constant breezes, non-stop nightlife, and perpetual city charm. You can find anything you need in this city and find it any time day or night.
The attractions include a large variety of top quality hotels or you can rent a house on the beach to fit any size entourage. There is always a hot event or party in town, and always jetsetters to see and mingle with.
There's always something to do in Miami
The city has some of the best restaurants in the country and many specialize in fusion food that combines Cuban or Caribbean with nearly every other cuisine. With four professional sports teams, there is always a game to attend and there are golf courses everywhere to allow you to get your fix. The southern part of Florida here Miami is located is world famous for its family entertainment destinations. Orlando which features Disney World or Universal Studios Orlando is s short plane ride away and promises days of enjoyment for the whole family.  
 How to get to Miami
The city has one of the busiest airports in the country shuttling in visitors from nearly every country on the globe. Come here any time of the year because the weather is always perfect.
If you would like to visit this special City and you are coming from another country, before you can visit Miami you must get a visa to the United States. Citizens from all of the countries must apply at their local Embassy or consulate for a Visa to come and spend time in the US. You must provide documentation that proves who you are as well as some background information about yourself. Since 9/11, America has increase the scrutiny of foreigners wanting to enter the country. Depending upon which country you're coming from the process of getting a Visa can be challenging.
The United States has exceptions for 38 countries whose citizens it deems friendly. Citizens from these countries are allowed to get a waiver Visa called and ESTA Visa which allows entry and movement around the entire United States. If you are a citizen of one of the 38 countries you can apply for an ESTA Visa online. It does require background information end of the data, but typically the visa can be delivered to you online in less than 72 hours. Once you receive your ESTA Visa you can buy your swimming suit and getting ready to experience amazing Miami.