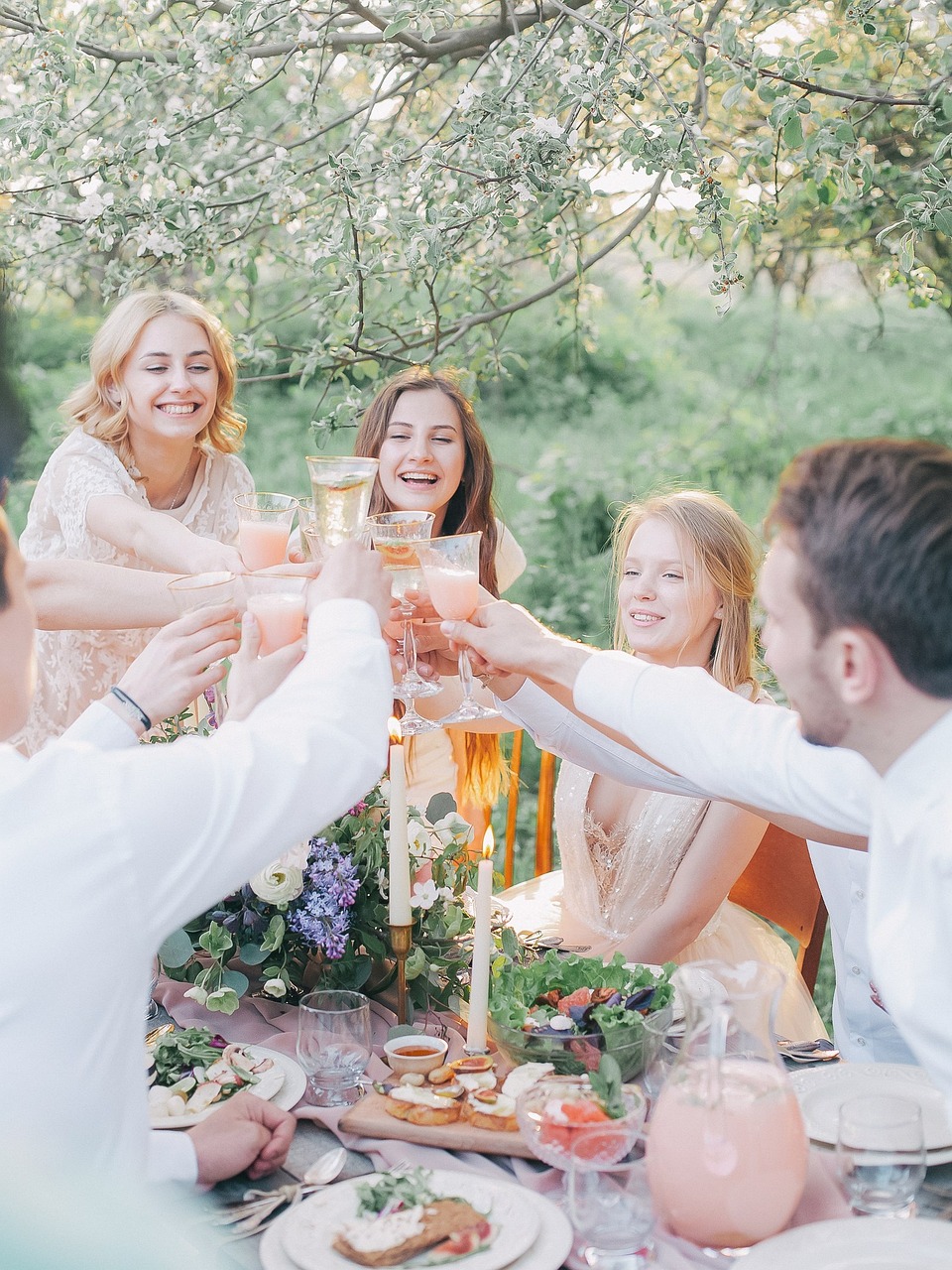 We are now entering the busy holiday season. This is a time of year which is always full of festive parties and celebrations. If we are preparing to host, we may be feeling stressed, but all we need to do is take a moment to pause. A successful party comes down to picking a location, inviting others to attend, and coming up with a creative theme. We can all throw a fantastic party for our friends, family, and coworkers.
Picking The Right Venue
It is vital to choose a wonderful venue when planning a holiday celebration. Which venue we choose will be determined by the type of party we want to throw. We may decide to host a small gathering of close friends and family at our homes. If we are planning a larger gathering, we must consider the size of the party when selecting a venue.
If we are having a company Christmas party, a club Christmas party, or a large family Christmas gathering, there must be enough space for everyone. The rule of thumb is that we need 10 square feet per person, so if we are having 35 guests, we would need 350 square feet of space. Once we have picked a venue, the next step is to invite people to our party.
Sending Inviting Invitations
Whether we are throwing a formal event, a family gathering, or an office party, a successful celebration starts with a stylish invitation. We can save money by sending out text messages or emails, but nothing brings the holiday party season to life like a fabulous party invitation. As a result, we should resist the temptation to skip designing thoughtful holiday party invitations. The right holiday invites both get guests excited about our event and set the right tone for the occasion.
Picking a Fun Holiday Theme:
Ugly Sweater Parties
When planning a holiday party, we can use items that we already have on hand to create a joyful celebration. For example, an "ugly sweater party" is a gathering in which guests dress in their most outrageous winter sweaters. We can make it a contest to encourage guests to dress in their ugliest sweaters.
Snow-Filled Parties
Sometimes we feel like enjoying nature and having a snow-filled holiday party. For example, if we have gotten a nice snowfall, we could have guests toss around a football gender reveal filling our backyard with blue or pink color. Just imagine the fun our guests will have if they get to have a pink vs. blue snowball fight.
Movie Marathons
We all enjoy watching movies. Therefore, a holiday movie marathon can be a great way to gather family and friends during the holiday season. We can get out all the extra blankets and warm beverages and have a cozy celebration
Dinner Recipe Showdown
We can ask our closest friends to prepare their favorite dinner recipe for the entire group to enjoy. We can then have everyone vote on the most delicious dish and award the winner with a special gift to commemorate the fun night.
Bringing Elegance to Any Party
Most of the time, we throw formal parties for our coworkers and office mates. However, in some cases, we might invite family and friends too. For example, while we might typically think of sparklers for wedding exits, they can also be used to add a bit of sparkle to our holiday events. We can consider covering the snack table with heart and star-shaped sparklers or using sparklers to light up our party space.
Sit Back and Enjoy
Everyone understands how stressful it can be to host the holidays. However, this year's holiday season has the potential to be one that we enjoy as much as our guests. When hosting a holiday celebration, we must keep in mind that one of our top priorities is to ensure that everyone has a good time. We will not be gracious hosts if we are stressed and grumpy. It is important that we are not afraid to delegate. We should prepare as much as possible ahead of time and stock our pantry with a wide variety of cookies, crackers, and nuts. To set the tone for our party, we can even make a playlist of holiday songs.