The thing about speakers is that you'll never truly understand the value and the true potential until you see it in action for yourself. While some people may be satisfied with their convenient portable Bluetooth speakers, they aren't exactly suitable for every party. Party speakers aren't exclusively used for raves in underground clubs; they're also used to output ambient and chill music at dinner and networking parties. Social gatherings are always missing something if the element of music isn't there. Even if the main focus of your party isn't listening to music, having it there is very important to set the mood and allow people to feel at ease. Whether you're going for the party-of-the-year or a backyard BBQ party, you'll need good party speakers to help you out. This is why we've made this mini-guide that can help you get familiar with the right party speakers for you, enjoy!
Small Outdoor Party Speakers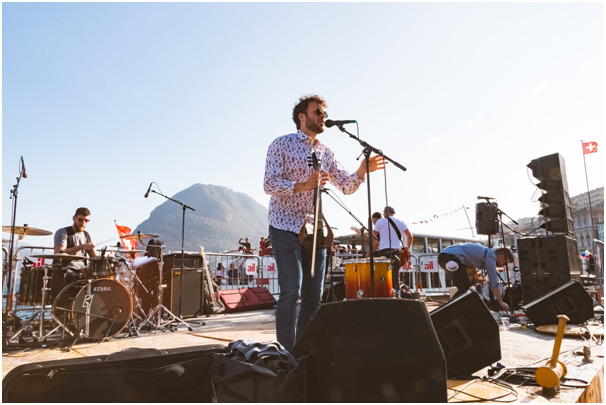 Having a party in your backyard or garden is a great way to have your music shine in a perfect setting. Outdoor parties usually involve a lot of people, noise, beer, and food. The party ambiance is already high which needs loudspeakers to keep the music audible in the background. If you're having trouble finding the right speakers for these settings, these audio experts have done different reviews of various speakers in many environments. Such reviews will help your purchasing decision. One of the things you should consider when you're shopping for new speakers is the budget you have set. Moreover you should consider the space; the bigger the space and the number of people in it, the louder your speakers need to be. While it's convenient to blast your music from the inside of the house using your sound system, it's not really that practical as the sound won't reach the outdoor area evenly and it would end up being too loud in the house.
Small Parties
A small party is usually in a more confined space which gives you the freedom to use less powerful speakers. The music and atmosphere are rather quieter than outdoor settings as people will be mainly talking and networking with each other. High volume and loud music can ruin the general mood of your party so you'll need to maintain music at a comfortable background level with the occasional bursts of dance songs every now and then. Wireless Bluetooth speakers are sometimes used in corners to generate some mild reverb while being noticeably heard by everyone in the room or terrace. You can even allow your guests to connect to the speakers so everyone would feel included in the music choices.
House Party
A house party means a large group of people confined in a relatively small area. Even though the area is small, for a true house party, you'll need true party speakers to get the bass vibrating. While networking is important, music plays a very important role in a house party.
A house party involves simple snacks and drinks to accommodate the laid back style of the party. The music, however, is usually the soul of the party and it needs to be loud for proper dancing sessions. 5.1 speaker systems are usually recommended over the basic stereo system as you can easily distribute them across the house while a powerful subwoofer maintains the bass situation. The volume of the speakers doesn't have to be extremely loud as to not disturb your neighbors, which is why your speakers will have to be good to provide precise and unmuddied sound at low volumes. A big house may need a speaker network distributed across more than one room.
Beach Parties
A beach party is one of the best parties anyone could ever have. It's a fine balance between the beauty and allure of nature with the magic of music. Speakers suited for outdoor use, especially beach parties, have to have a few features that ensure they can operate efficiently. They should be waterproof, dust-proof, and portable. This is where wireless Bluetooth speakers truly shine. The common misconception that Bluetooth speakers don't have enough firepower may have you thinking that you won't be able to have a lively party with them, but the truth is there are some models that can provide decent bass and an overall sound that rivals small party speakers. You'll need to ensure that you have a charger, extra batteries, smartphones, and playlists so music can keep playing continuously.
Choosing the right speaker and music for your party can be overwhelming at first, but then it becomes an addiction that you can't get enough of. With enough practice hosting parties, you'll start seeing which speakers work best with a certain setting and atmosphere.