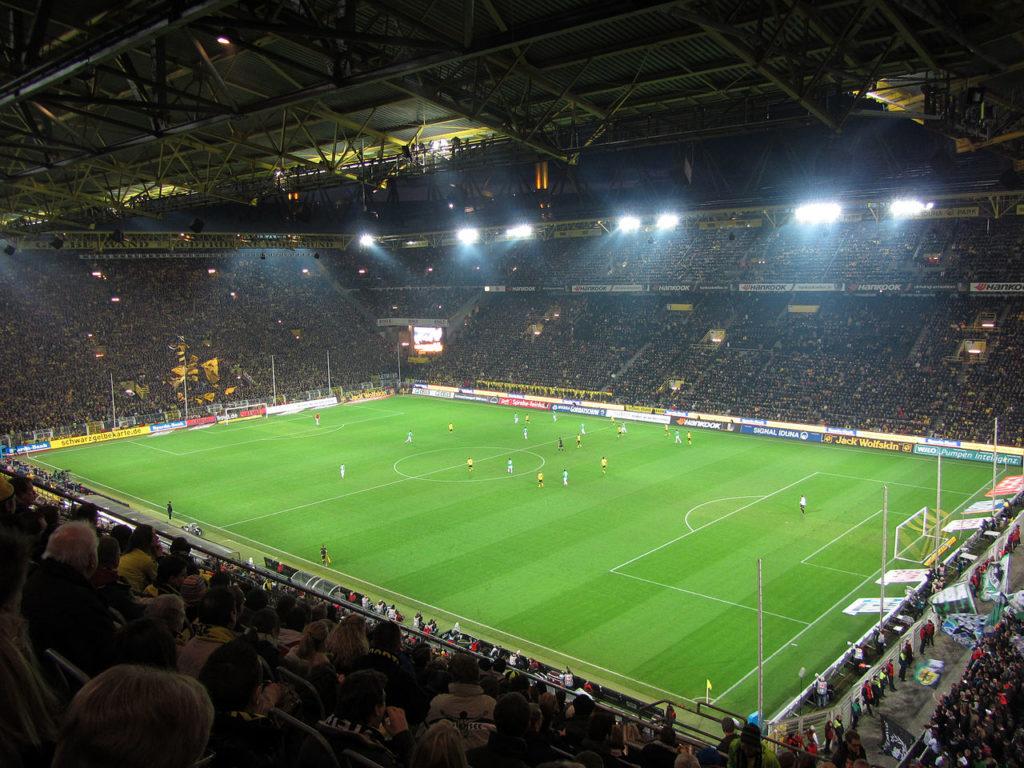 GMO Trading had a mission to secure a regional marketing partnership with a top European football club. After doing much research on clubs in different countries, they settled on the UK's Champions League and Germany's Bundesliga as the best options to assist them with marketing their industry best online CFD trading platform throughout Europe.
GMO Trading has a goal to work with a team that has had a long history of success, a commitment to continuing that tradition, and a loyal fan base throughout the continent that shows love to the team every year. The search was narrowed to a few top clubs and now GMO has settled on their top choice.
The global investment company announced recently that they have signed a regional marketing partnership with eight-time Bundesliga football champs Borussia Dortmund. The deal goes through the 2018-19 season and includes all of Europe outside of Germany.
The focus of the partnership will be to help continue to grow adoption of GMO Trading premiere product, its online CFDs trading platform that has had significant uptake in some of Europe's largest financial markets. The platform is beloved by traders who want a simple user interface and top security features. All skill level traders find training and research abilities that are unparalleled and that the platform can be accessed wherever they are and during any hours of the day. They can trade pared currencies, commodities and indices on over 10,000 markets at their leisure.
To add incentives to become a GMO Trading client, Dortmund is throwing in some wonderful perks that include branded merchandise only available through the partnership and opportunities at VIP tickets to club matches.
Marketing has already begun on the GMO Trading website at www.gmotrading.com  and you can also access offers on their Facebook, twitter and other social media channel.
For more information, please email Rebecca Wharmby – [email protected]
About GMO Trading
GMO Trading is the brand name of Royal Forex a Cyprus Investment Firm, regulated by Cyprus Securities and Exchange Commission
The company excels at providing clients with a top tier trading environment that is safe and fast. Clients can trade their choice of products and do research about markets and industries on the fly.
For more information, visit the GMO Trading website at www.gmotrading.com or visit its Facebook at www.facebook.com/gmotrading/.