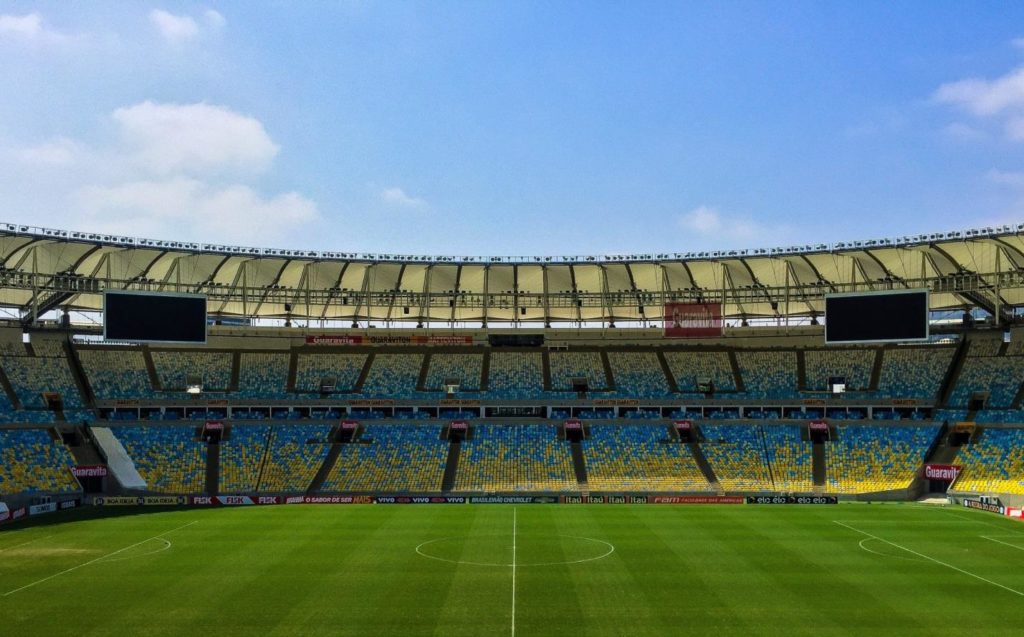 We love sports. For some people, it can be hard to understand how we can be so obsessed with competition. Maybe we will never understand exactly how it started.
Many of us have a special memory of going to the stadium for the first time and falling in love with it all. Going to a football stadium is almost like a religious experience.
Do you enjoy visiting new stadiums? Check out our list of the top five football stadiums in the US to learn why you must see them at least once.
Our Obsession With Stadiums
Similar to the way some people have collected different objects, some of us like to collect stadium experiences. We may even have a bucket list of all the stadiums we dream of visiting.
There is just something about being in a stadium with tens of thousands of other people with the same color clothes supporting the same team. There is truly a sense of fanatical mystic.
Did you know the largest stadium in the world by capacity is located in Pyongyang, North Korea? For a number of reasons, we might not ever get to that particular stadium but here are five American football fields you should visit.
The Coolest Football Stadium in America
Do you know how wide is an NFL football field? Is a soccer field bigger than a football field? True enthusiasts know the answers to these questions.
Visit this website if you want to learn more from dedicated experts in 'the field'.
For our list, we are going to take the size, historical legacy, and uniqueness all into consideration.
5. Sun Bowl Stadium
The Miners represent the University of Texas at El Paso. They also have one of the most unique stadiums in the country.
True to their name, the foundation of the stadium was essentially carved into the mountain. Over 50,000 fans can be treated to football while looking at the mountains that surround the stadium.
4. The Rose Bowl
The Rose Bowl hosts the Rose Bowl Game which is has been dubbed the Granddaddy of Them All. Built in 1922, this mammoth stadium hosts one of the most historically important football games in college football.
With a capacity of nearly 100,000 people, this was once the largest football stadium in the world.
3. CenturyLink Field
CenturyLink, home to the Seahawks is probably one of the most beautiful stadiums in the world. Its unique shell-shaped roof makes it one of the jewels of the city, whose skyline is visible from the seats.
It is also extremely loud due to its architecture, making it one of the most difficult places for visiting teams.
2. Michigan Stadium
Michigan Stadium, home of the Wolverines, is probably the most epic stadium in America simply due to its size.
The behemoth stadium can hold over 109,000 screaming fans.
1. AT&T Stadium
Say what you want about the Dallas Cowboys. But with their iconic uniforms and cheerleaders, they are truly America's team.
They have a stadium to match, too. It cost over one billion dollars to build and has all the state-of-the-art amenities you could possibly want.
Living Your Passion to the Fullest
It's OK if people don't understand your passion for sports or if they roll their eyes when they see you with your face paint or that you have a favorite football stadium.
But if you are passionate about something you should do it to death. Take a few steps outside your comfort zone and visit some of the best stadiums America has to offer. You won't regret it.
Don't forget to bookmark our site to never miss our latest posts!