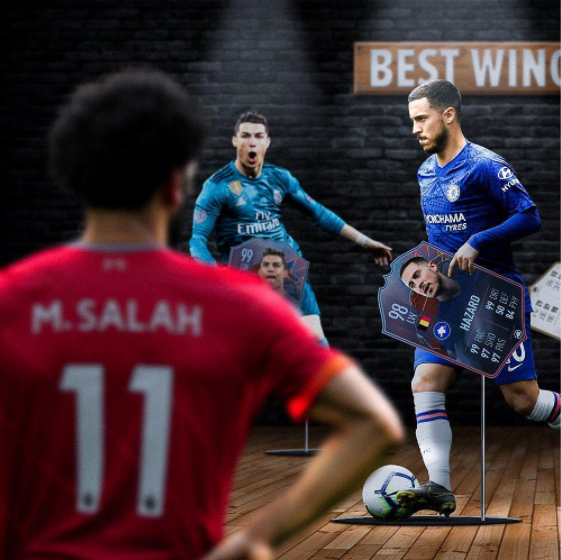 You've probably seen videos of football enthusiasts having their personalised football cards. If someone you know is a football fan, then surely it would be an excellent gift for that person. Even if you are planning to create your own FIFA card, then you'll make sure it's done correctly.
Keep on reading the guide to know some essential tips for getting a perfect tailored FIFA card. 
Tip 1: What's the Qualification of the Designers
You surely want to have a professional-looking card. How do you feel if your card looks like a first-grade student card? You have paid the money, and not getting the up to mark tailored football card will disappoint you. There are many designers available in the market who are ready to design your FIFA card. Keep in mind, to know how expert the FIFA card maker is? Ask them about the previous work and degree or experience they hold in designing. 
Tip 2: Type of Sizes that are highly Sought-After
Every individual who demands a tailored football card will prefer certain types of sizes. Generally, the A4 format is common, which is 21 x29.9 cm. However, some prefer A3 or poster A2. Whatever size you are looking for, make sure it's not too small where you cannot add the elements you want to the card. 
Tip 3: What are the Common yet Core Things that Make the Card Look Perfect
Again you can have your personal choices when it comes to FIFA cards. However, there are some usual things that you should not miss out on: 
Be certain about the picture and the type of picture. Ask the FIFA card creator to remove the background from your image and give it an illusion of a footballer. Also, ensure the head and shoulder are clearly viewed in the photo. 

There are certain stats that will boost the card's appearance. Some critical football stats are Dribbling, passing, shooting, pace, defending, and physical. 

Two common card styles that are high on trend are metal and Foamex (it's a superior quality PVC material that is used for various purposes). 
Tip 4: Learn About the Shipping Details 
Honestly speaking, there are always some additional shipping costs depending on the country. Please keep in mind to ask the vendor how much time the card will take and if the delivery is possible in your region. In addition, you can keep track of the order and save the vendor's contact details. 
Tip 5: Are Modifications Possible
One thing that has frustrated customers is that they never got the opportunity to request necessary modifications before the final product is handy. Some fifa card makers show the preview of the card before the card is in the customer's hands. It allows them to ask for some changes if they feel and result in higher customer satisfaction. 
Tip 6: What if the Wrong Card is Received
Undoubtedly, personalised services have met the needs of the customers. However, the provider offering the services is also a human, and mistakes can be possible. Similarly, when looking for custom football cards, mistakes can occur. Hence, it's better to clear things before working with designers. You can ask them about what if the wrong card is received in terms of the wrong design, photo, or anything else. Generally, it never happens, but there should be a good solution for such situations so that no one is in trouble. 
Ending Views 
Football is an interesting game. There are millions of fans that highly adore this game. They have a wonderful collection of items that are related to this incredible game. So, one of the things that football freaks give huge importance to is the customised football card. Above are the practical tips that can help you to create a football card that matches your objectives.