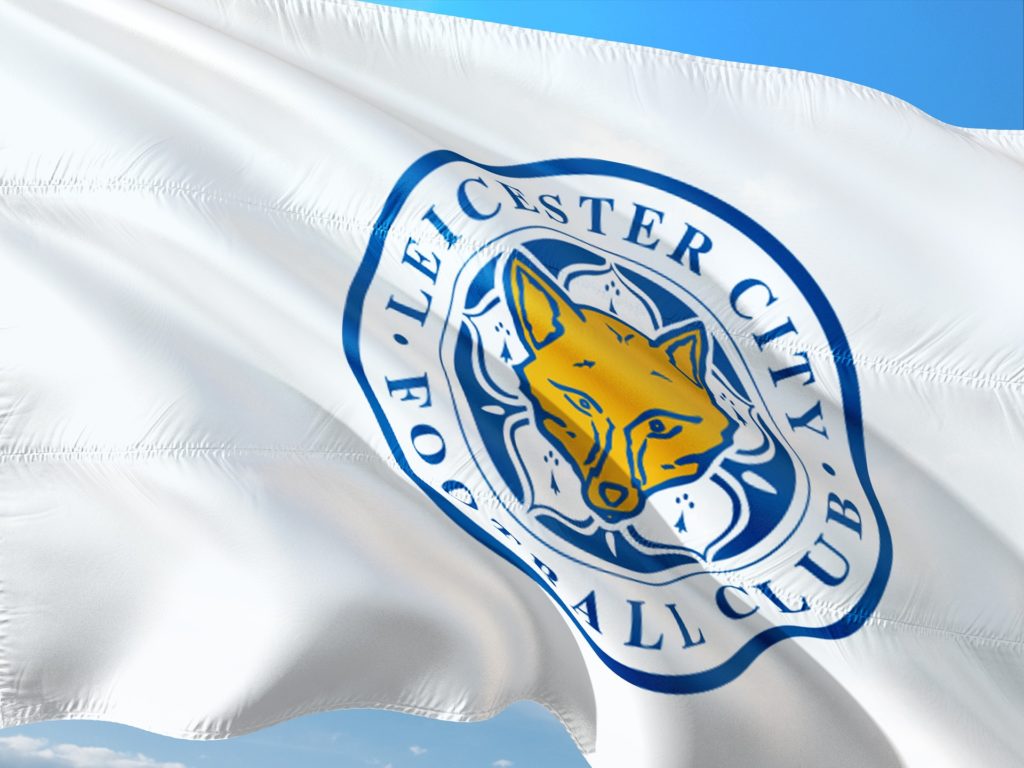 We write this article knowing full well that it has the potential to make us look foolish in the extreme by next May. No matter how well or how badly a team might be doing, nobody wins anything in football four months into the season. There are two-thirds of the Premier League campaign still to play, and anything could happen. As much as the press might try to convince you that Liverpool already has the title wrapped up, that's a long way from being a certainty. Nobody at Anfield will be taking anything for granted yet – least of all Jurgen Klopp – but could it be the case that Manchester City won't be their strongest competition?
Nobody in their right mind would rule City out yet. They went on a tear after Christmas last season, winning so many consecutive games that Liverpool couldn't catch them no matter what they did. They could do the same this season, but with Liverpool currently a significant advantage over the Manchester side, they might miss out even if they win every game they have left to play. Worse than that, at the time of writing, they're fourth in the table. Frank Lampard's over-achieving Chelsea side are ahead of them in third, and in second are the biggest over-achievers of all. Leicester City has once again upset the apple cart, and find themselves mixing it up inside the top four.
We have, of course, been here before. When Leicester won the Premier League back in 2016, it was the biggest shock in professional football in decades. At the start of the season, some bookmakers had them listed as 5000-1 to walk away with the prize. You'd have got better odds at instantly hitting the jackpot on mobile slots. When there's more chance of making a successful prediction playing mobiles slots than there is betting on sports, you're making a bad bet. Leicester was expected to be relegated, and yet they walked away with the trophy. Sometimes, first-time mobile slots jackpots do happen. Sometimes, the underdogs beat all the odds. When it happened, it was viewed as a once-in-a-lifetime event.
A Leicester victory this time around wouldn't be considered as surprising purely because the club has never struggled in the division since. They've been average performers, finishing in and around the middle of the division without ever looking likely to repeat that success. This time, things are different. This time, they have Brendan Rodgers at the helm. The charismatic Northern Irish manager is a serial winner. He won unprecedented back-to-back trebles with Celtic, and so very nearly ended Liverpool's long wait for a Premier League trophy in 2014. Only Steven Gerrard's now-infamous slip against Chelsea derailed his ambitions, and when he lost his job the following season, it was arguably a poor call from the Anfield hierarchy. It's worked out well in the end – Jurgen Klopp has delivered yet another European Champions' League trophy since then – but at the time it felt harsh.
Rodgers left Liverpool feeling like he had a point to prove, and on some level, he probably always knew he could never prove it at Celtic. Winning the Scottish league is expected at Celtic Park, and anything less than that is considered a failure. Sweeping all three available trophies within the country twice in two seasons was a history-making achievement, but hardly represented a triumph against the odds. Some people were surprised when he decided to trade in the easy life he enjoyed in Glasgow with a much harder task at Leicester, but he's relished proving his doubters wrong.
You could make a strong case that this Leicester team is better than the side that won the Premier League. Jamie Vardy is still there, and he's as good as he ever was. Every time Leicester play, you expect him to score. Wes Morgan, the side's inspirational captain, is still an influence in the dressing room even if he doesn't start every week. Kasper Schmeichel is still the same dependable presence in goal. Riyad Mahrez may have left to go chasing further trophies at Manchester City, but James Maddison has done an almost-unbelievable job of filling the hole he left. Nowhere does the team look weaker than it did four seasons ago.
Leicester's fairy-tale run in 2015-2016 was incredible to watch, but it always felt like seeing a team flying by the seat of their pants. They got lucky at all the right moments. They pulled it out of the fire every time it seemed to be slipping away. Every single one of the players involved in that triumph played out of their skin. Rodgers' Leicester team doesn't feel like that. Everything they do feels calculated and deliberate. They're not chancers – they're clinical. Most teams would have taken pity on Southampton when the score was 4-0 or 5-0. Leicester didn't. They kept pushing and hit the Saints for nine. They're ruthless and relentless.
Direct comparisons shouldn't be drawn between Leicester and Liverpool. As good as Leicester look going forward, they do not have Mohammad Salah, Roberto Firminho, and Sadio Mane. Rodgers' track record is good, but he is not Jurgen Klopp. Leicester doesn't have a Champions League trophy in their cabinet, and they don't have the incessant form that Liverpool have shown over the past twelve months. They are, however, on a formidable run yet again. Their confidence is high, and they're still getting better. If Liverpool were to drop points – which almost never looks likely – Rodgers and Leicester will take note of that even if they publicly deny that they're hunting for the title.
There's a lot of football to play between now and May. Leicester could fall away again. Liverpool could win every single game they have left, or they could lose to Manchester City, Manchester United, Chelsea, and Tottenham. They could even lose to Leicester. If they did, what currently looks like a one-horse race could suddenly turn back into an open field. Leicester City shouldn't be ruled out of the hunt if that happens. A lot of people tried to do that in 2016, and they were left with egg on their faces.
Could Leicester City be champions of England again? Stranger things have happened, and at the King Power stadium, they've happened within recent history.