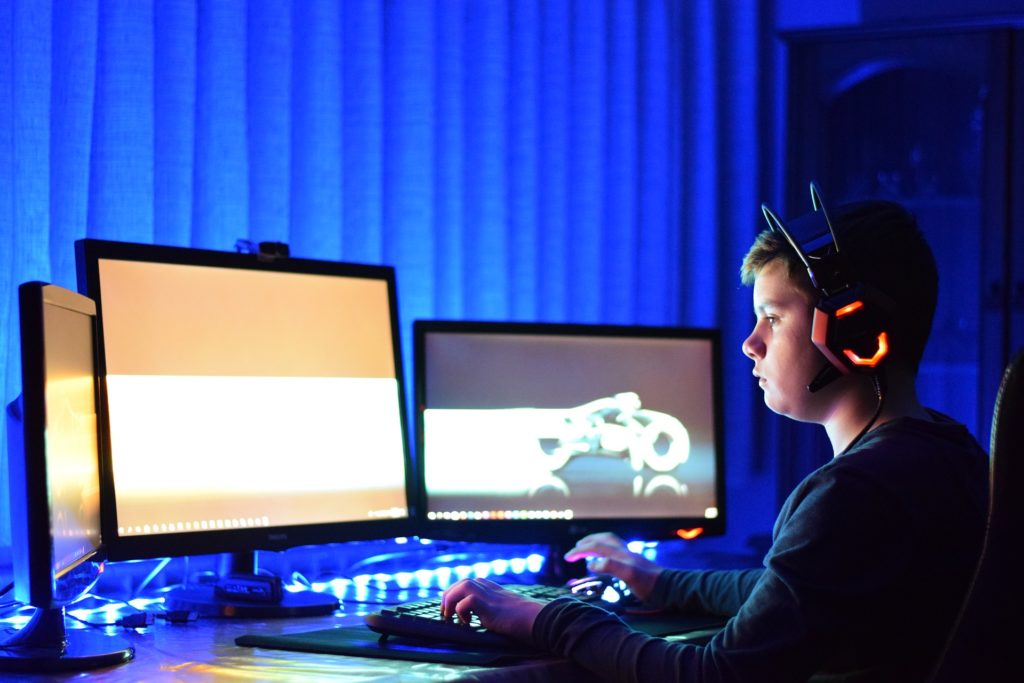 With today's trend where internet is all over, people have in many occasions, risked getting into trouble at work. Especially with the plentiful games online, most people are tricked to putting their jobs aside and playing these games. These games are in variety and addictive at some level. So, in an event where one gets bored at work, they usually have no choice but to turn to these games. Thank God the bosses have been reluctant, so no one has lost a job yet. Among these games are sports games that have proven to be very popular and addictive of late. The reason behind this level of addiction has, however, not yet been revealed.
This article lists ten most addictive sports game online in different categories.
1. Sidering Knockout
This game is a little old but can be interesting in many ways. In involves fighting where one is required to fight through old tactics such as the combo moves. As you hit the opponent with the energy bars, you get to earn points in terms of fight titles. Despite being old, this game can be very addictive.
2. Pinch Hitler 2
This game is about a playing ball in a backyard like an environment. A person is required to hit the balls until one reaches the major league. In the beginning, the game seems difficult to play, but upon few hours of practice, one is able to understand the tactics. It is very addictive and interesting where one is always focused to achieve the top league. This game is much like when you play the best io games, a site where you can load and play numerous games of your choice.
3. Online Basketball
Despite the fact that it takes a while to load, this game is interesting and can also be very addictive. It entails angles where you are required to land numerous hops from a midcourt. Online basketball is very challengeable and interesting that one cannot stop to play
4. NBA Jam
It is an arcade basketball game that involves two players from each side. It has numerous great features that make it enjoyable and even addictive at some level. It provides options where one can choose the preferred number of players and controllers. This game is latest in terms of futures and can be very interesting.
5. Bumper Ball
This game is unique in many ways thus its levels of addictiveness. It is somehow football based but, in this case, it involves cars with bumpers riding on an ice rink. Playing this game can be very addictive and also, fun.
6. Roby Baggio's Free-Kick Game
It is a very classical game and old as well. However, it is very interesting in many ways. The free kick game involves a game in Balton-style where one is supposed to swing the ball forward. It is contrary to the normal football game as it requires no magnificent finishes.
7. Super Soccer
It does not involve posing as a pale star as it is with most soccer games online. This is because it keeps the ball playing on and on. It is, however, a bit hard to play unless one takes little time to learn the tactics. Super soccer has strict instructions and practice to master so as to enjoy. Nonetheless, when one happens to know the basics, it becomes very addictive and also fascinating.
8. Hat-Trick
This game requires that you should register a team so as to start playing. The amazing part is where a player has to form a squad so as to make transfers. This is achievable where one forms a squad in order to win a league of up to sixteen weeks. Hat-trick is very addictive that it can make you glued for even longer than six hours.
9. OK Golf
It is among the latest sports games that are online currently. OK Golf involves dragging and shooting the golf. It is simple thus hard to stop while you have started playing. If you are looking for a relaxing game, this can be fit for your afternoon on a Sunday when relaxing at your backyard.
10. PES 2018
It comes with the newest gaming experience ever. As a new game in the soccer gaming world, it is very enjoyable and interesting. A person is, hereby, supposed to craft a team and play soccer. It looks real and with the simplest controls. If you are football fan, this game is an ideal for you.
In summary, these games are among the best on internet currently. Some of them might be old, but believe me, if you can play, at least, one, you are guaranteed a full entertainment. With time, they have been highly ranked by many as being their favorites. So, get yourself one or two and get to enjoy your online moments.