Fishing is one of the few family outdoor activities that you can consider even during the winter seasons. One of the significant benefits that come with engaging in this fantastic activity is that it increases the bonding amongst the family members. Also, apart from the fun part and the family bonding, it's an excellent form of exercise.
However, you must ensure that you are armed with the right gear for the job. If you are looking forward to having a perfect fishing experience, one of the most critical steps to consider is the preparation. Bass fishing, as you will learn when you check out this article, requires sturdy fishing rods and reels to get the job done, based on the size of the fish. Today, there are plenty of fishing rods and reel combo options that you can choose from. If you are a newbie, you should read reviews of the leading gears that you should consider for your fishing experience.
In New York, there are plenty of fishing spots that you can utilize for your bass fishing experience. If you are looking for a place to go fishing during the winter, here is a list of the top destinations you should give a priority.
1. Lake Champlain
If you are looking to enjoy a taste of bass from a freshwater lake, then you must consider visiting Lake Champlain. It's considered as one of the ideal spots for a fishing venture. This freshwater lake has a length of 120 miles. One good thing about this freshwater lake is that it hosts over 70 islands. If you are considering the experience an adventure while fishing, you can, therefore, try visiting the lake and see what it has to offer.
If you are a follower of the trending news in the fishing world, then you are familiar with the popular sporting activity, The Bassmaster Tournament. It is usually a tournament organized to acknowledge the top places to catch bass every year. Lake Champlain has made it to the list of Bassmaster by emerging number five on the list during the 2012 tournament.
2. Lake Erie
According to the world's statistics, Lake Erie is ranked as the 13th largest lake in the world based on the surface area. With a length of 241 miles, the lake has a lot of history as it has hosted the most massive battles of the war of 1812. With the vast surface area, it means that there is plenty of space for you to take your fishing game during the winter. You can check with New York's local authority sites to confirm the best dates to go bass fishing.
3. Mohawk River
Mohawk River is a tributary of the famous Hudson River. This river has a length of 149 miles. The river is known for hosting many tournaments throughout the year. Therefore, you should check out the schedules before planning to go there for a fishing experience. Also, it's well known for flooding. Hence, you should as well check its condition before you even come up with your winter bass fishing program. The fantastic thing is that you can find fish weighing up to 40 pounds in some parts of the river. All that is needed of you is to have the right gear and time your fishing experience wisely.
4. Hudson River
Another river that you should consider for your bass fishing is the Hudson River. With a length of over 351 miles, this river is known for its rich history. It was formed up to 26000 years ago and is known for 1549 miracle landing where a plane landed on it, saving everyone on board. The river is known for hosting both largemouth and smallmouth bass. Therefore, you only need the right gear and plan your fishing date correctly. Who knows, you might be lucky enough to catch bass weighing over 40 pounds.
5. Oneida Lake
If you are considering ice fishing during the winter seasons, then you should find Oneida Lake. With over 79.8 square miles of water, the lake offers a perfect place away from land for your fishing experience. The lake freezes in winter, but you can easily find smallmouth and largemouth bass over there. The lake is prominent for bass tournaments that take place throughout the year. Besides, the popular B.A.S.S. magazine has listed it among the top 100 best lakes around the world. Therefore, you can be sure that the fishing experience over there will be one of a kind.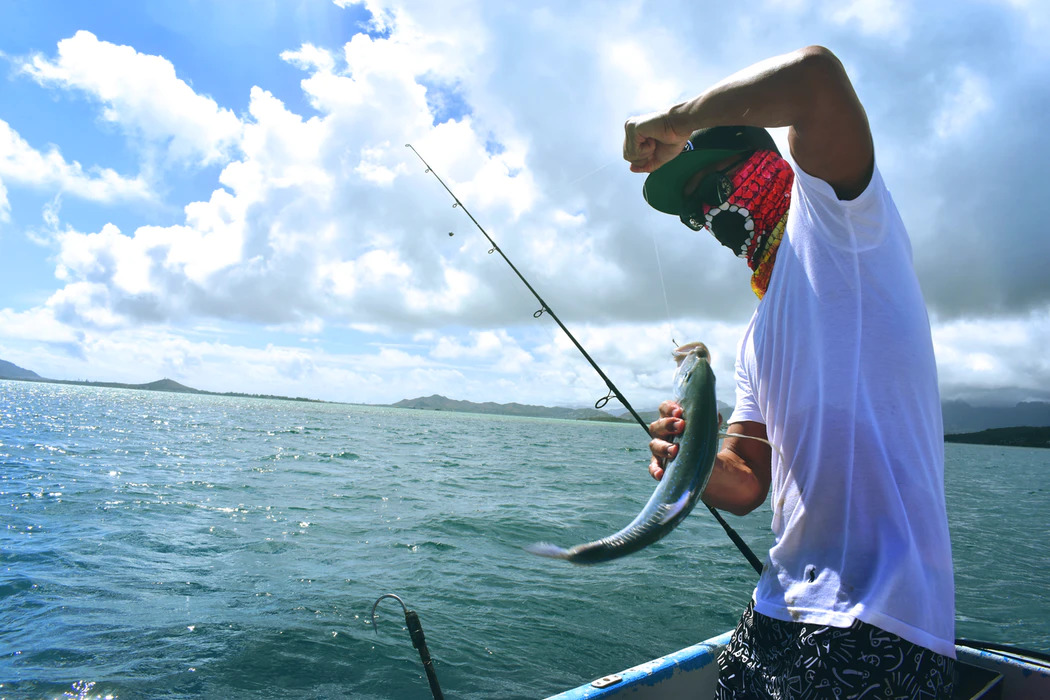 If you are in New York and looking for a winter bass fishing destination, there are plenty of options to consider. Listed in this article are the leading lakes and rivers that you should add to your bucket list. By going through the entire piece, you will understand how each destination is extraordinary for your fishing experience.