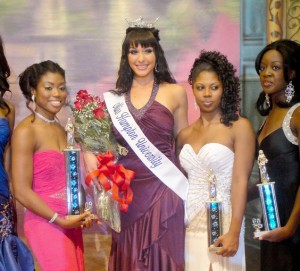 The first non-black winner of the annual beauty pageant at historically black Hampton University apologizes for writing a letter to President Obama, which complained that her victory was not accepted on campus because she was white.
Story: MSNBC
Nikole Churchill, 22, who attends the Virginia Beach campus, won the 15th annual Miss Hampton U scholarship pageant on Friday, beating nine black students.
A few days later, she wrote a letter to the president, stating:
I am sad to say that my crowning was not widely accepted and many negative comments regarding my win have been shared throughout my campus. It would be much easier to say that possibly some were not accepting of the news because I wasn't the most qualified contestant; however, the true reason for the disapproval was because of the color of my skin. I am not African American.
Her letter triggered a campus debate.
Churchill later issued a statement through the university apologizing for the wording of her letter to Obama. "I have now come to regret writing this letter and disappointing the very students that I now represent. I took the comments of a few and blew it out of proportion," she said. "I truly apologize to all students, faculty, staff and alumni. It was absolutely not my intention to bring negative attention to the University. I deeply apologize for any misunderstandings that this may have caused and I look forward to working with my fellow students to promote the Hampton University legacy."