Having a bouquet delivered to someone can make the perfect gift for just about any occasion. From get well wishes to birthday surprises, there is any number of reasons for sending fresh flowers. Whether you are sending a simple bunch of tulips or a mixed bouquet of different blooms, a flower arrangement can help you convey a host of messages or expressions of affection. Valentine's Day is one of the most popular occasions for flower delivery to express your love for someone special.
A Mothers Day flower delivery is the opportunity to show your mother just how much she means to you, your siblings, and all of the other people she impacts. Whatever the occasion, flowers can lift spirits and put a smile on someone's face. To make your bouquet even more special, you can customize your flower arrangement. Let's take a look at customizing flower arrangements ordered online.
The Language Of Flowers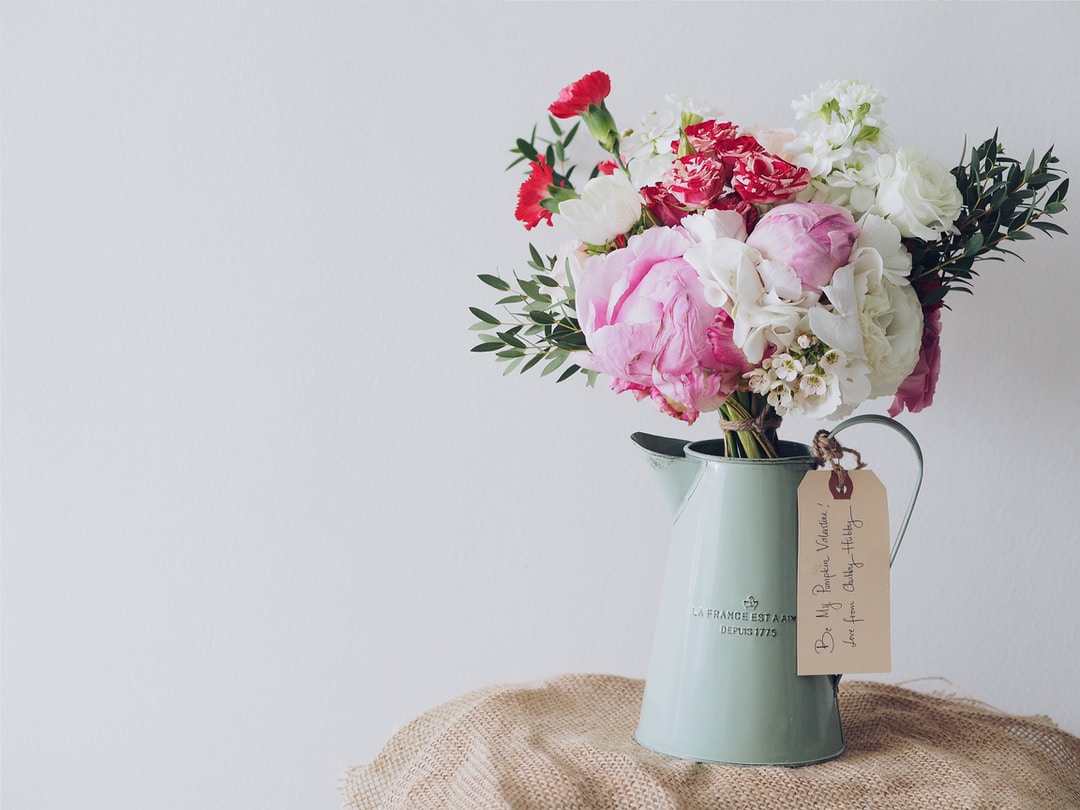 When browsing flowers online and designing a bouquet, you will want to keep in mind the language of flowers. The language of flowers is known as floriography. Emerging from the Victorian era, illustrated botanical guides were published that explained the meaning of plants and flowers. Floriography popularized flowers as a way to send gifts and messages to others. Obviously, who you are sending flowers to will impact what you send. However, floriography can offer some suggestions for sending a beautiful bouquet.
For Valentine's Day roses of various colors could mean things like passion, admiration, or new beginnings. On Mothers Day a lily can send your love to mom. Carnations might symbolize gratitude as a just because gift. On a special occasion, orchids could mean love or charm. No matter what your reason for sending flowers, selecting the right plant will be important. When you customize your online order, you will want to select bouquets that say exactly what you mean.
Custom Orders
Ordering flowers online has been made easier than ever before. To customize your flowers for a special day or occasion, you will need some direction, however. After you decide what message you want to send and what flowers will convey your message, you will need to design your bouquet. You can look for inspiration in magazines or online images. You can also browse your local florists for some ideas. When you are online ordering, it might also be beneficial to browse popular flower arrangements. Whatever you decide, you will want your Valentine's Day or Mother's Day bouquet to be special and personalized.
When you are placing your order, usually there will be a description box that will allow you to explain what you are looking for and describe the ideas for your custom floral design. You can also list any special requests that you have as well. Customizing your flower order is simple as long as you know what you want. Once you design and place your flower order, you will select your delivery options and then you will be on your way to making someone's day.
Whether you are looking for Mother's day roses or birthday sunflowers, placing a customized flower order online is simple. Expressing your emotions, feelings, and thoughts with beautiful flowers or plants is an age-old tradition for letting someone special know you care about them. It will be made even more special by the fact that you spent the time to design and customize the arrangement. Take some time to figure out what your message will be and what kind of flowers you want to send and then design the perfect bouquet. Once you choose your flower delivery service, you can feel good that you have let your friends or loved ones know that you care.