Shopping for men isn't terribly difficult. Men are (typically) really quite simple creatures to please. We're really not so different from women. We enjoy gifts that are either:
A) Something we really wanted, and we probably told you we really want, directly or in passing.
B) Something we didn't know we wanted until you gave it to us, and it made our life more awesome.
I'm guessing you want to buy a special birthday gift, because you searched "birthday gift ideas for him". I feel like there's a weightiness to the word "him", as opposed to if you searched for like, "birthday gift ideas for my uncle". In that case I'd just recommend a beer mug with a funny slogan.
Clothes are an okay choice. I've always felt like clothes are the "I didn't know what to get you, but this shirt will look nice on you" gifts of gift-giving. Also if it's something we wouldn't normally buy for ourselves, it feels like you're trying to change the way we dress. But we'll still appreciate the sentiment. For maximum gift awesomeness though, it needs to be something that appeals to him, his personality and hobbies. But we need to set a few ground rules. You can't just buy something that's related to his hobby.
I'll give you an example.
My hobby is guitar. My wife has probably heard me say more than once, "I'd love a new guitar". But what I'm actually saying is, "I'd love to order a custom-tailored guitar that's built exactly to my specifications, because I know exactly what I want". Now if my wife goes to Guitar Center and buys the first Fender Affinity Telecaster she sees, because the sales clerk sweetens the deal with a free guitar strap… I'm going to pretend to be happy. I'll even hang it on the wall. You're so sweet darling, you shouldn't have. No. Really. You shouldn't have.
Now maybe you already know exactly what he wants, and you're just shopping for an extra gift or two. And that's totally awesome. So in this article, I'm going to give you some ideas that should please nearly every man. If you're looking for a gift to appease a father and son, I'd check out some of the ideas here.
Super awesome high-quality headphones
If he's a music lover, then no doubt the quality of sound is important to him. I listened to a live Pink Floyd concert once on hi-fi studio equipment, and I swear I could hear David Gilmour's fingernail tapping the strings as he played. The presence of such tiny details like that made me look at my $10 SkullCandy earbuds in disgust.
First you have to figure out whether he prefers on-the-ear headphones, the big cans that sit on your head. Or if he prefers earbuds that go inside the ear. There's pros and cons to both, but you can figure out which he prefers by casually bringing it up in conversation.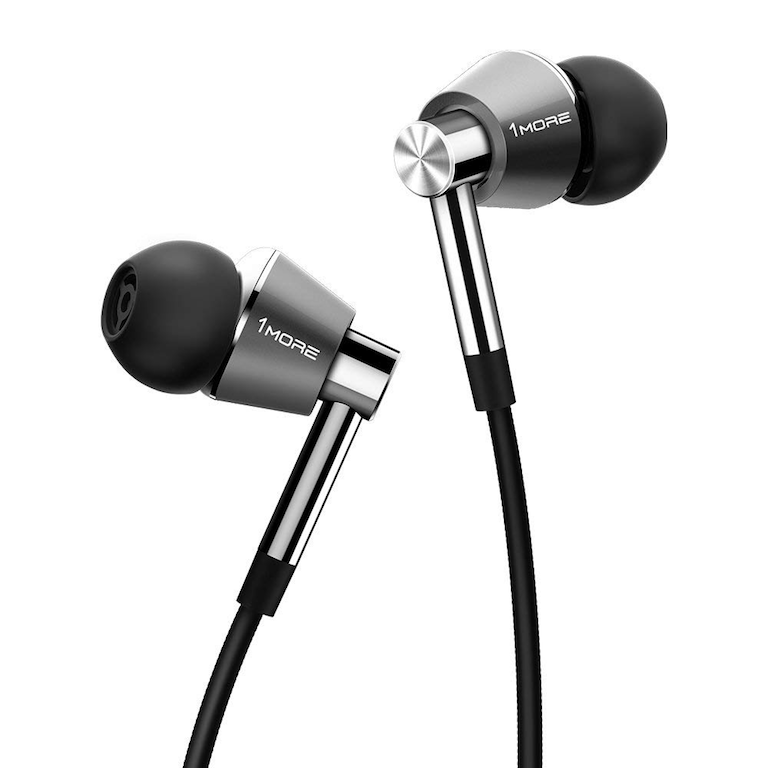 If he prefers on-the-ear, your best bet is going to be the Audio-Technica ATHM40x Professional Monitor Headphones. These cost around $99, but they're of such high-quality that many studio engineers use them when recording and mixing bands. I won't go into the technical specs, just know that for a music lover, they're the best $99 ever spent. You have to go into the $200 – $300 price range to find better.
If he prefers in-the-ear earbuds, you can't go wrong with the 1MORE Triple Drivers. You're not going to find a better balanced sound quality in the ~$80 price range. You'd have to go into the ~$150 price range to upgrade from these. So both of these products are considered the best bang for your buck in the sub-$100 USD category of headphones. If you're willing to spend more, I have other recommendations, but this article isn't "the best headphones on the market".
Martial arts weapons
This is where you probably think I'm joking, but I'm not. You'd be surprised (or not surprised at all) how many guys would proudly hang a ninja sword on their wall. Martial arts weapons just appeal to us, especially if he's younger than 40. The 80s – 90s generation was practically raised on Karate Kid, Power Rangers, American Ninja, and numerous bad Jean-Claude Van Damme flicks.
So yes. Appeal to our inner child that wanted to grow up to be a ninja, and buy us some elite tactical knives and nunchucks. This gift is best paired with a book that enhances our manly knowledge, like SAS Survival Handbook or 100 Deadly Skills, written by former SEAL operatives or something like that.
A guitar pick puncher
If your man is a guitarist, like me, you don't have to buy him a new guitar. We can do that ourselves. Guitar accessories are always cool though, and guitarists lose picks at an astonishing rate. If you live with a guitarist, you already know. The pick struggle is real.
With a guitar pick puncher, he can make his own guitar picks from pretty much anything that can be punched through. Mostly old bank cards.
Whiskey stones
Your man doesn't have to be a whiskey lover for these to be a great gift. He could drink tequila, or rum. But basically, putting ice in drinks invariably waters down the drink. And with a good single-malt Scotch whisky, it's practically a sin.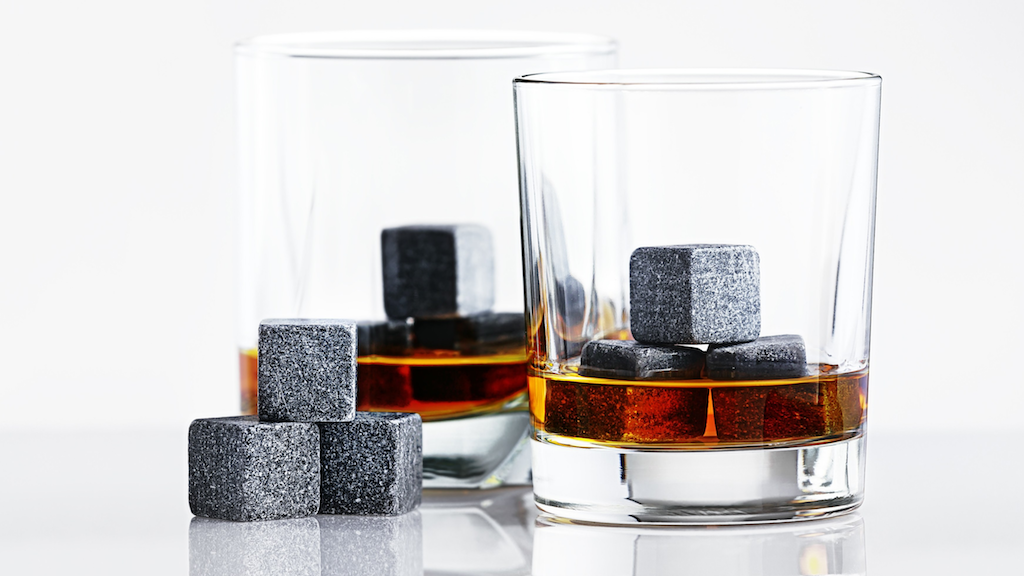 Whisky stones are solid cubes of soapstone that can be frozen and then dropped in a drink, without melting and diluting the alcohol. They're wonderful.
A fancy fountain pen
Fountain pens are awesome. Even if we're not the creative director of an advertisement firm, we'll feel like Don Draper signing our name on the rent check with a nice fountain pen.
I would be ecstatic if my wife bought me one of these. I don't even sign anything like, ever. I would just put it on my desk in a nice pen-holder and feel like a total boss. Your man would probably do the same, unless he actually does regularly sign things, and then he'll think of you whenever he's signing some business contract. It's a total win/win.