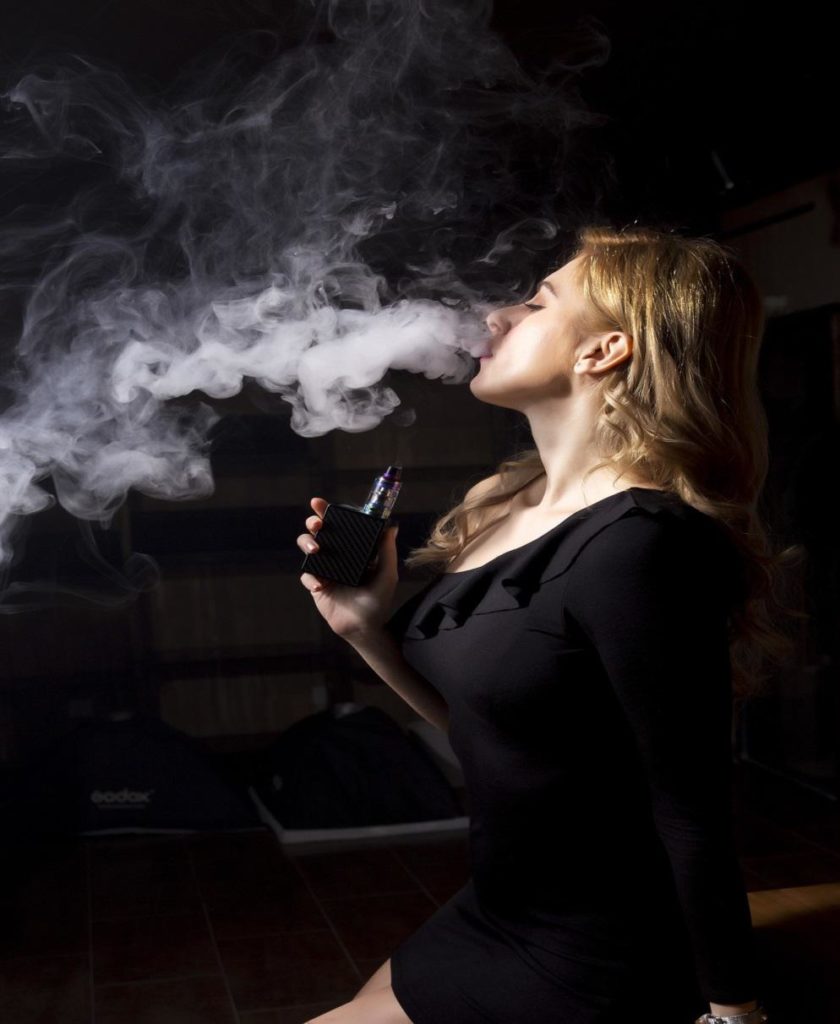 One in 20 American adults now uses e-cigarettes, with a third of users vaping every day.
For many vapers, one of the biggest advantages of vaping over smoking is how much choice there is. First, there's the variety of e-juice flavors, from sweet and fruity to classic tobacco, while cocktail connoisseurs and coffee lovers can vape e-juices flavored with their favorite drinks.
You can also specify your nicotine levels, try out vaping accessories, and choose from a range of different devices, including vaping pipes, mods, tanks, and pens. Of course, you can keep things simple with an e-cigarette and a supply of your favorite e-juice if you prefer.
But, if you're keen to discover new ways to improve your vaping experience, here are ten must-have vape accessories to add to your collection.
1. Battery Charger
If you prefer vaping with a mod, a decent battery charger is a must. Although, it's surprising how many vapers plug their mods into a wall charger.
As you should have learned in vaping 101, this charging method, known as pass-through charging is both time-consuming and dangerous. So please, stop this bad habit and get a battery charger!
A good battery charger should provide extra control and added information to enable you to get the most out of your vaping device. Modern battery chargers come with a digital display screen to show you the status, charging amperage, and voltage of the battery while it charges it. Many chargers also allow you to select your amperage, helping your batteries last longer too.
2. Suorin Drop Pods
If you're looking for a convenient and safe vaping experience, Suorin Drop Pods are the ultimate accessory to combine with your must-have Suorin Drop Starter Kit.
These drop pods, which are available as replacements or spares, consist of 100% Organic Japanese Cotton and a single micro coil within a plastic frame. Thanks to their draw-activated firing system, they allow for an intuitive transition. This is especially great for new vapers while they're getting to grips with the vaping experience.
Each pod can hold up to 2 ml of e-juice and is easy to refill several times over through the two rubber seals at the bottom of the pod. Bear in mind though that the Suorin kit works best with nicotine salt-based liquids for the smoothest and cleanest draw.
3. Drip Tip
A drip tip, which is also known as a mouthpiece, is an often-forgotten accessory in the vaping world. But it's worth adding a drip tip or two to your kit as they can transform the way you vape.
Since people have different preferences, drip tips range in size and material to provide you with added vaping comfort and pleasure. Some of the common materials you can choose from include wood, metal, ceramic, plastic, and Pyrex glass.
Some drip tips also come in an array of colors or feature beautiful artistic designs. This enables you to personalize your vaping experience even more.
4. Vape Storage
It's all very well having the best vaping kit with all the available accessories under the sun. But for anyone with a growing collection of vaping gear, it's worth investing in some kind of vape storage system.
For home use, simple vape storage units will help to keep everything organized. As a result, all your e-juices, mods, tanks, and accessories will be easy to lay your hands on whenever you need them.
It's also worth buying a sturdy case to protect your favorite vaping device when you're out and about. And, if you travel a lot, you'll also need a portable travel case that's big enough to transport all your vaping gear.
Of course, you'll have to leave your vaping kit behind if you plan on visiting or working in Thailand. Not only are e-cigarettes banned in the South East Asian country, but vaping there could even land you in jail for ten years!
5. Unicorn Bottles
A supply of unicorn bottles is an essential piece of kit for any vaper.
Unicorn bottles are pen-shaped squeezy bottles with a plastic tip and cap. They offer the perfect solution for transporting your e-juices in a smaller, more portable, and unbreakable container. As such, they're ideal for when you're traveling, or if you want to keep a supply of e-juices at work or anywhere else you spend a lot of time.
Also, if you've found an e-juice flavor you love, it's often cheaper to buy it in bulk. The problem is that large bottles of e-juice can be difficult to handle when you're loading your device. Transferring smaller amounts to unicorn bottles can make life a lot easier.
As well as being cheap and very handy, some models are also childproof, offering extra household safety for any parents among you.
6. Sub-Ohm Kit
For those of you who want to expand your vaping horizons, one of the most popular ways to vape is sub-ohm vaping. As the name suggests, this refers to vaping under an ohm (where an ohm is a unit of electrical resistance).
Sub-ohm vaping is a completely distinct experience to regular vaping. The three main differences that make it such a popular vaping option are that it creates a warm vapor, is very flavorful, and also produces a lot more vapor. This makes sub-ohm vaping perfect for mastering a range of cool tricks to impress your friends.
To get you started with the sub-ohm experience, it's wise to pick up a full kit to make sure you have everything you need. A decent kit should set you back around US$50 or less and should include a stick, a tank, a couple of coils with different ohm options, and a USB charging cable.
7. Vape Tank
Once you've found an e-juice you love and have a solid battery, your next investment should be a vape tank.
While that could mean buying the first tank you see, good vaping tanks can make all the difference to your vaping experience. As such, it's worth spending a little more on one that provides optimal vaping quality.
That means looking for a tank that holds a good amount of e-juice, and one that's compatible with sub-ohm vaping. This way you can experiment with different methods using the same tank.
Another feature to look for in your tank is a direct airflow inlet control. This will allow you to manipulate changes in airflow for a smooth and pleasurable vaping experience.
8. Vaping Mod
Once you get more into vaping, vaping mods can really help to enhance your experience, providing a whole new level of enjoyment.
Vaping mods come in every size, color and shape you can think of. As such, mods help to personalize your vape, meaning your set up looks and feels different to everyone else's. And you can even buy a full mod kit if you're keen to customize your mod further.
If you're not sure what to look for, opt for a lightweight mod that comes with added extras and a full manual so that you can make the most of its features. Choose well and you'll get to enjoy a mod that fires up every time for a great vaping experience that's sure to exceed your expectations.
9. Weed Grinder
If you enjoy smoking marijuana, you'll probably want to experiment with vaping it too.
But, in order to get the best vapor production, it's crucial to grind your weed up to a very fine consistency. Which means investing in a quality weed grinder.
A good weed grinder should be able to cut through your weed to sift out bad chunks and give you the best final product. While some big-budget grinders can set you back over US$100, there are many great weed grinders available for US$20 or less.
10. Coil Winding Kit
Experienced coil builders might shun coil winding devices. But for beginners, they're a useful tool that can help you get to grips with building your own coils.
They also guarantee that you'll get a perfect coil every time you build one, ensuring consistency across your builds. Or, if you have trouble seeing the small gauge wires or aren't as dexterous due to shaky hands or arthritis, coil winding devices can make the tricky task of coiling building a lot easier.
A typical coil winding kit contains three coiling jigs in different sizes, enabling you to make coils with different diameters. Usually, these are 2 mm, 2.5 mm, and 3 mm. These kits are also super economical at around US$6 for the set, as well as being simple to use for even the most inexperienced vaper.
Your Guide to the Must-Have Vaping Accessories
As this list of vaping accessories shows, there's a lot of scope for improving and personalizing your vaping experience.
The sheer availability of vaping extras and accessories make it clear that vaping has definitely established itself as a popular trend.
Here are some other inescapable trends that you should expect to see more of in 2019.