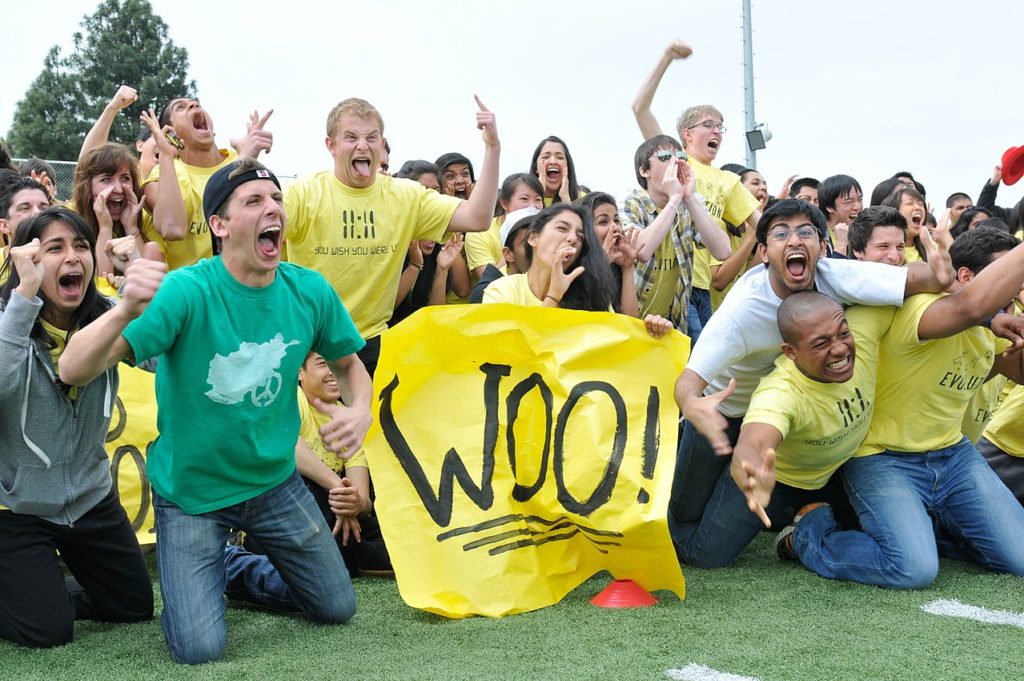 Now that the new school year has begun, it's time to make sure your school spirit store is well supplied and ready to go. Even though school stores aren't meant to be major financial enterprises, that doesn't mean they cannot be a successful fundraiser.
School spirit items can have a positive impact on teachers, students, and basically everyone in the community, so allow us to help you showcase your school and offer these following merchandise ideas for your school spirit store:
1. Accessories
Most schools use accessories to create a sense of community. They are a fun and visible way to show support for your school, and they're also easy to sell. With these accessories, it's all about quantity and variety, so make sure to stock up as many as you can. There are more than a few ideas for school spirit accessories, such as colorful custom silicone wristbands, bracelets, necklaces, and various beads.
2. Outfits
School apparel has always been big, and you'll definitely want to have these in your stock at all times. They are especially popular at the beginning of the school year. Custom school clothing lets anyone represent their school with pride. Here are some popular ideas for school outfits: t-shirts and sweatshirts, shorts and pants, hats and caps, jackets, and socks.
3. Supplies
School supplies are always needed by students, so make sure to have them in your store's inventory. Pens, pencils, sharpeners, erasers, notebooks and pads—these are all highly customizable and can also be handed out to visitors as a low-cost welcome gift.
4. Backpacks
Both students and teachers are always in need of new backpacks of different styles to carry homework, supplies, outfits, and many more. Whether it's a backpack, duffel bag, tote bag or a lunch bag, you can customize them all to proudly display your school name, colors, logos, team mascots, or other branding elements.
5. Lanyards and Badge Holders
Today, most schools require their teachers, students, other staff members, as well as visitors to wear a school badge at all times. Stocking up on a wide range of lanyards and ID holders might be a good idea for your school spirit store. Make sure to offer a wide variety of design options, from non-imprinted lanyards in your school colors, to top-quality neckbands customized for your school.
6. Team Support Items
Every new school year, teachers and students have to be ready to show their support for their respective teams. Examples of items that show team spirit are flags, pennants, pep rags, sports balls, spirit sticks, megaphones, noisemakers, etc.
7. Gadgets
Getting with the times can be tough and hard on your wallet as a store owner, especially since the overhead costs of buying gadgets can be quite hefty. Teens, however, love technology and electronics, which is why it's still a good idea to sell them in your store, if you have the budget. Nowadays, almost everyone owns smartphones or some other smart device. To take advantage of this, your school spirit store can stock up on items like custom color speakers, chargers, phone cases, and USB drives.
8. Utensils
Every year, there's a huge waste of plastic and wax paper water cups. Offering reusable utensils like mugs, tumblers, water bottles, or lunch boxes with your school colors or an emblem is a great way to encourage green awareness among your students.
Raise that school spirit!
Get your school spirit store up and ready for the new school year by including these merchandise ideas in your store's inventory. With these items, you can certainly boost campus morale and help students showcase their school pride, whether it's inside or outside the school grounds.