It's not just a Mel Brooks movie joke anymore. Now you can actually buy canned air in china. Yes, that's fresh air in a can! An entrepreneur named Chen Guangbiao has sold 100 cans of his "air" for 5 RMB yuan each. That's about $0.80 for each can.
China suffers from extremely high pollution levels, which in Beijing are literally "off the charts." (source)
Chen has produced 100,000 cans, containing the fresh air collected from Wuhe county in Anhui province and Taiwan. He said he is willing to donate profits to the People's Liberation Army.
Life once again imitates art – you might recall fresh-air-in-a-can from the movie Spaceballs:
By the way, the canned air is called "Good Person Chen Guangbiao." and it has been referred to as "organic food." It's not just smog levels that are off the charts – absurdity levels in China are as well.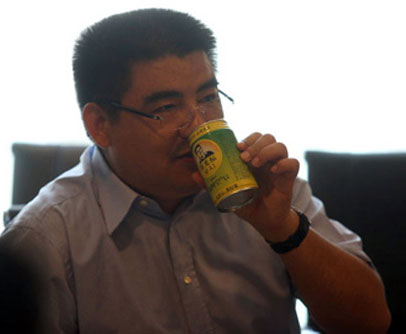 Source: Zero Hedge