Performance artist Brian Feldman is, according to aXis, one of the 20 coolest people in Orlando (which for some reason does not include Odd Culture bloggers Bill or Alyx – must be a glitch). Here is his latest cool thing: he's going to marry somebody that he doesn't know or love.
As seen on his Facebook:
As a pre-Valentine's Day commentary, Feldman will marry any woman (must be a U.S. citizen with no legal liabilities) who shows up to the Orange County Courthouse Marriage License Office in Downtown Orlando on Monday, February 8, 2010 at 3pm. This may result in the marrying of a woman he doesn't know, has never met and for all intents and purposes does not love. Brian Feldman will join in matrimony with a total stranger.

Is this entire project a mockery of marriage? Not at all! It's completely within the legal rights of Brian and any other heterosexual couple with $123.50 (plus $6 for a standard marriage certificate). Sound absurd? Not nearly absurd as denying the equal right to marry for same-sex couples who truly care about each other; who've been in committed, productive and, most importantly, loving relationships for upwards of 20+ years. That, to Brian, and millions of Americans who believe in lesbian, gay, bisexual and transgender equality, is truly absurd – to say nothing of a civil injustice.
Well, out of the three people who showed up, the lucky bride-to-be is none other than Perfect Hannah, another one of the coolest people in Orlando (by coincidence!)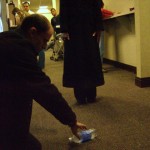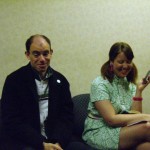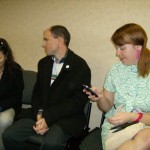 Feldman found his new bride by spinning a bottle. But we know that Hannah was fated for this.
The wedding ceremony will take place Friday, February 12, 2010 at 3pm, at the Orange County Courthouse Marriage License Office. Odd Culture representatives will be there to witness this exciting event!
And yes, Odd Culture supports gay marriage.
Now to look for Hannah's registry….