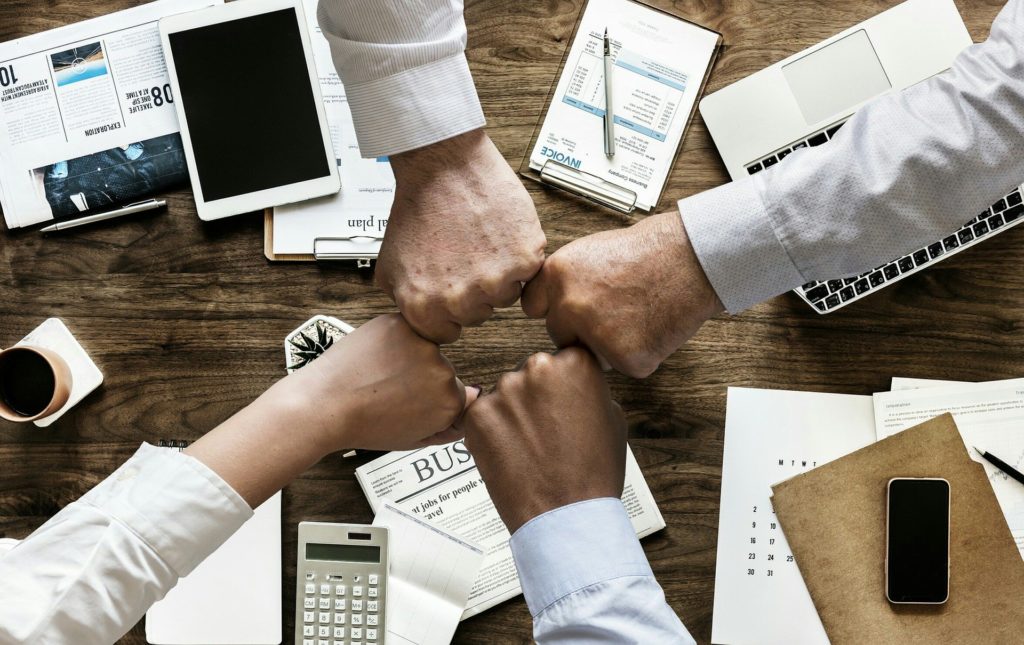 When you are perceived as an authority, it adds to your credibility. You don't have to peruse people, rather they start following you on their own. This is a universal rule which can be applied to every walk of life. And the field of marketing, it is no different. 
Once you establish yourself as an authority in your niche, you will become a symbol of guidance for others. So much so, you can influence customer behavior which is, by any means, not a small thing. By being an authority marketer, you not only become a much sought-after person among the masses, but the big giants of the industry will look up to you for advice as well. 
Authority marketing is a phenomenon. You can perhaps understand it thoroughly by drilling down its following five aspects:       
1. It's about Standing Out from the Crowd
That's the first pre-requisite of this type of marketing. You can't expect the market to follow you if you keep providing the same stuff which is already existing in abundance. Even if it requires you to jump outside your comfort zone, you have to do it.  
For example, content marketing is a key component of digital marketing. But don't think you can get the eyeballs by churning out the same type of material. Apart from bringing variations in the structure of your content, you have hardly anything new to offer. Given the level of competition in this field, it will take you an enormous amount of effort and time before the public starts noticing you.   
However, if you focus on writing top-notch research-oriented articles, you will have a much better chance to single out yourself from the crowd. The reason being, it is a less-explored area. 
Of course, digging out insightful facts and figures is going to be labor some work but it is worth it. In this age of information overload, people are frequently being fed with manipulative opinions but, since numbers don't lie, the public absolutely adores this form of content. 
If you are well-equipped with marketing skills, people will start back-linking your articles to prove their point. That way, in little to no time, you will be treated as an authority. 
The same applies to all the available means of marketing; be it video, email, or webinars, you can ignite public interest by being different. 
2. Long-Form is the Spine of Authority Marketing 
Google loves details and the stats stand as testimony to that. 
The above graph explicitly shows that longer content earns higher in the search engine. 
When you talk about something in detail, algorithms immediately regard you as an authority. Appearing on the first page of Google automatically triggers people to take you more seriously. Simply put, detail-oriented content is the tipping point of authority marketing.    
3. Showing Authority through Website
An overwhelming number of people indulge in research before engaging in any transaction with your business. When a potential customer wants to get an idea about your business, he typically visits your website. That's exactly why a website is the best platform to exercise your authority and showcase it to the people. 
Any lapses in your website will greatly dent your authority. So if you don't want to face this drawback, here is what you should do to establish authority on your website: 
The website must have a powerful logo. People might forget your brand's name, but if your logo is eye-catching it will become an unforgettable identity of your business.   

Celebrity endorsements will take your credibility to the next level. You must feature your pictures with industry or even outside industry celebrities on the website. 

Get associated with a social cause and publish the awarded certificates on the website. 

Mention the address of the physical location. It would be better if you show it on Google Maps. 
By replicating these measures, your website will exert nothing but authority.    
4. Being Consistent is Key to Authority Marketing
Writing a book will help you a great deal to put a stamp on your authority. But the sensation of being an author will last only for the time being. Once your book becomes part of the archives, no one will remember your name. That's why being consistent and achieving new landmarks over a period of time is critical in authority marketing. You simply can't afford to work in patches. 
Even if you are an authority in a limited niche, in order to keep yourself relative, you have to evolve with time.    
Other than websites, you can convey your authority through the following mediums: 
I. LinkedIn: Nothing to take away from other social media platforms, LinkedIn is a different deal altogether. Setting up an account on LinkedIn means being surrounded by the digital-minded people. Exhibiting your talent on LinkedIn will add great value to your name because you will be instantly noticed by the tech-savvy businesses. Make it a point to regularly update your LinkedIn profile.  
II. Podcasts: According to well-crunched numbers, podcasts are listened by 16 million people in the US. By pitching yourself as a guest on podcasts, you can keep yourself fresh in the public memory. 
III. Make friends in the press: This is arguably the best way to gain the spotlight. Press usually hunts for well-informed people to grab an insight into the relevant field. Getting the attention of the press might be a tough nut to crack but it is rewarding in every sense of the word. So don't give up on this.  
5. Public Speaking is Indispensable to Authority Marketing
From the above discussion, you would have already assessed the importance of speaking skills in authority marketing. While there is nothing wrong with aiming for national television, you should start small. Precisely put, one baby step at a time is the way forward, especially if you fall in those 80 percent of people who fear public speaking.  
Local events can prove to be a solid alternative to kick start your career as a public speaker. When you share the stage with other influencers, you will somehow end up being in their contact list through email, twitter account, or LinkedIn profile. 
You might wonder, in this day and age when one can easily make his/her video viral, what is the point of going through the hassle of attending events? Well, personal representation of your brand gives people the opportunity to evaluate your skills more comprehensively. If you pull out a strong presentation, you will manage to make a lasting impact on the audiences' minds.   
The Final Verdict 
Businesses are mushrooming like anything. Unlike in the past, people have a plethora of choices when it comes to choosing a brand. Naturally, it is very instinctive for customers to opt for a business that stands out from the rest, therefore, until you emerge as an authority, get ready to be taken for granted.