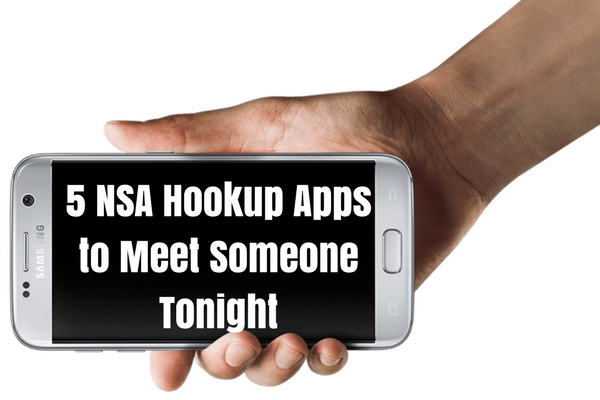 If you are single and looking for some action tonight, nothing fits the bill better than an NSA hookup. No, I am not talking about some clandestine meeting with the National Security Agency. I am referring to a no-strings-attached encounter — you know, a quickie, some side-booty, some flash in a dash.
Of course, in order to make that happen, you will need to meet someone who is looking for the same thing. Fortunately, NSA hookup apps can make that process quick and easy. Yes, why spend needless hours at a club — or worse — a sleazy singles bar, when with a few swipes on your phone you can have something set up in no time. As long as you use the right hookup app, meeting someone tonight for some NSA fun is not that difficult.
"Where might I find these powerful NSA hookup apps?" you might be asking. Don't worry, there is no need to seek out the great oracle of quickies for this answer. Just use the following list for reference.
1. Pure
For those of you who thought I was going to start this list with Tinder — you lost that bet. That would have been too cliche and predictable. Instead, I start off with the "purest" of hookup apps out there. It is appropriately named, Pure.
This NSA hookup app keeps things brief and real. First, there is no need nor room for BS on this app. Man or woman, straight or gay — if you are active on this app it is because you want casual sex and you literally want it now.
With this app, you post a hookup request and a photo. Both of these will only have a lifespan of one hour — after that, they will disappear forever. That means that those who see and reply to your request know that time is limited. This creates a sense of urgency. It makes the both of you get down to the nitty gritty faster. There's no room for small talk — it's straight to "business." How can you not love a hookup app as efficient as this?
2. Blendr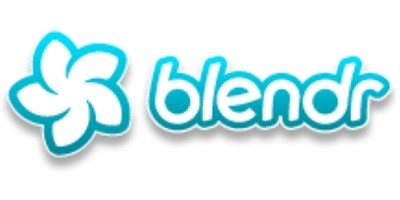 Imagine if you could take Tinder and remove the way it shackles you to your Facebook account. If you can envision that universe, then you will understand the concept behind Blendr.
Like its more famous cousin, Blendr is also a swipe-based app. It also uses the GPS feature on your phone to find potential matches who are in your vicinity. Essentially, it can provide you with a dynamic similar to Tinder without having to link your Facebook profile to the damn thing.
"What about safety?" you might be asking. After all, when you want to get laid I'm certain you're always thinking about safety first, right? No need to answer that question. Besides, Blendr has you covered. Even though it does not use your Facebook credentials to verify you are a real person, it does have its own mobile-based verification system.
3. Whiplr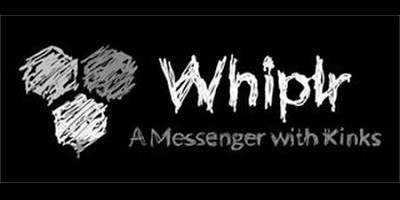 Not everybody has a June and Ward Cleaver mentality when it comes to their sexual appetite. Not everybody's idea of a thrilling evening consists of enjoying a sensible dinner followed by ten minutes of sex exclusively in the missionary position. Some of you want a little more spice in your mustard.
Fortunately, there is a hookup app known as Whiplr. This is the perfect app to find someone based on their sexual kinks and fetishes. If you're into bondage, they have you covered. If you're into leather, lace, water sports, or anything else — they have you covered. They even have a "Dekadom" feature that Whiplr describes as for those moments when you are ready to "remove all limitations." Mmm, kinky!
If you are open-minded, Whiplr will give you the hookup experience you've been fantasizing about.
4. Happn
Have you ever had a situation in which you kept stumbling across the same hot person over and over again? You saw them when you were ordering your frappucino. You saw them again waiting for the train. You later saw them in the park as you walked your dog. Imagine an app that takes those types of situations and turns them into hookup opportunities.
That's what Happn does. It uses the GPS feature of your phone to show you how many times you cross paths with other members of Happn in real life. You can then decide whether or not you want to "like" that person. If they "like" you back, a conversation will be started. That means the next time you buy that frappuccino, it may have to be for two.
If you worry that this sounds like some sort of stalking app, relax. You have full control of your profile and you can block any member from seeing you on the app at any time.
Happn is ideal for those personality types for whom working up to a hookup requires a little extra effort. The fact that Happn brings you together with people who frequent the same places you do creates the perfect backdrop. It helps you leverage your routine into getting some action.
5. Tinder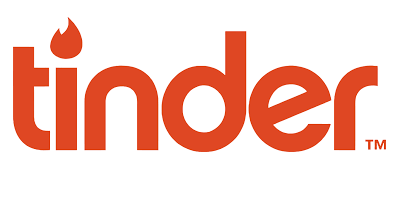 I may kid Tinder a lot. It's probably due to the fact that it is so popular. I'd be willing to bet that if you unlocked your grandma's phone and went through her apps you'd find that she is on Tinder. Let that thought soak in for a minute before continuing…
Speaking earnestly and honestly, however, Tinder has the name recognition it does because it is effective at what it does. It also has one of the largest membership bases out there. These two facts make it a powerful tool for finding NSA hookups to this day.
So, yes, do give Tinder a shot. Just a word to the wise, if you were to stumble upon your grandma's profile, just swipe left.
— Some Parting Words —
As you can now determine for yourself, NSA hookup apps come in a wide variety of flavors. Whether you are wild, middle of the road or passive in your personality, there is an app for you. There is no longer an excuse for you to continue sitting on your couch night after night going through the entire collection of videos on PornHub. Download a few of these apps and start making some real memories of your own.