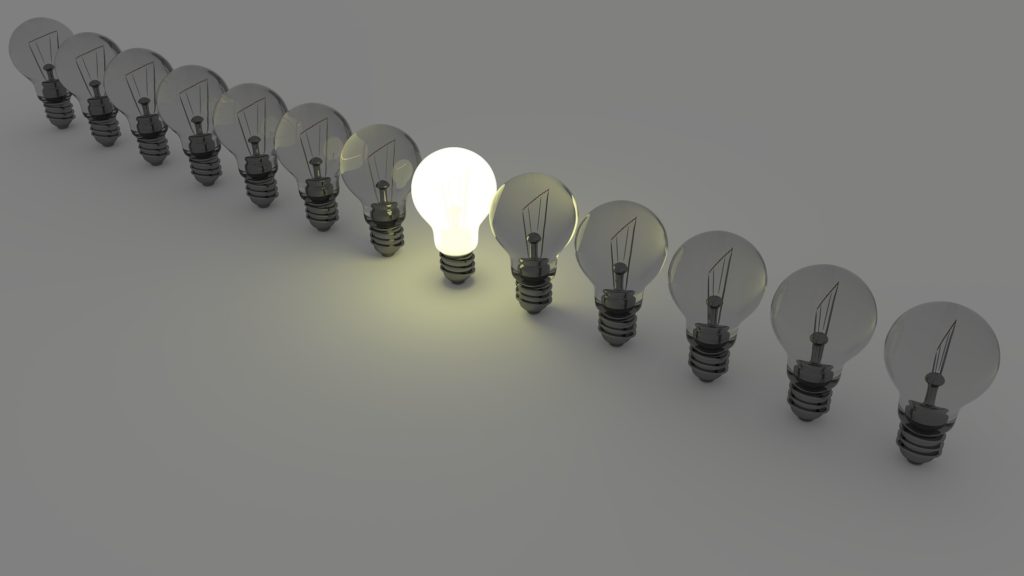 After 2035, it's expected that 50% of the world's energy will come from renewable sources, according to predictions by McKinsey & Company.
Renewable energy trends will dominate in 2019.
In their Global Energy Perspective 2019 report, McKinsey & Company explains that by 2030 the energy sector will really see a shift in demand.  Soon, countries around the world will stop using move natural gas, oil, and coal as their primary energy resources.
It's expected that global emissions will reach their worst around 2024. After that, there will be a massive shift toward renewable energy sources.
The next 10 years will be a turbulent era in energy. This year will be the turning point. Many of the long term changes we're expecting to see in energy, will begin to present themselves in 2019.
Although this is a list of trends for 2019. These are the conflicts and characters that will set the stage for the next decade.
Here are the five energy trends everyone should be watching.
1. The Number of U.S.Cities, States, and Territories Making Clean Energy Commitments Will Continue to Grow
Although the United States withdrew from the Paris Climate Agreement  — a worldwide commitment organized by the United Nations to tackle climate change — cities and states have followed through.
According to the Sierra Club, hundreds of cities and six states and territories have made 100% renewable energy pledges. Ninety cities and two states have already met their goals.
As these environmentally conscious states, cities, and towns set the standard, more will follow. Especially as the issue of climate change persists, and extreme weather continues to decimate communities across the country.
More local governments will pursue higher environmental standards. Collectively, these changes at the local level will improve eco-friendly policies at a federal level.
Interest in conscious consumerism is only growing. Transparency is becoming essential for success. Likewise, more organizations will make climate action plans.Ikea, Adobe, Bank of America, Apple, Lyft and Lego are just a few of the major companies who are integrating greener standards into their business practices.
2. Accelerated Growth in Alternative Energy
Alternative energy like wind, solar, geothermal and hydropower are all expected to grow in the United States in 2019.
Europe has been the global leader in wind energy. It's consistently breaking records for the largest wind farms. It opened the largest in the world in Ireland in 2018.
The United States will become a more competitive player this year.
According to IBIS World, the wind turbine industry has grown 19% over the past five years and is expected to reach $4 Billion in 2019.
In 2018, tariffs imposed by the U.S. and China caused growth in the solar industry to slow.
Solar panels are only getting easier and more cost-effective for consumers. More incentives are emerging, technology is improving and more options are available.
According to the Solar Energy Industries Association, solar panel manufacturers will install two million solar panels by early 2019. And a total of four million by 2023.
Commercial adaptation of solar energy is growing too. More major corporations are expected to switch to solar. Companies like Google, Starbucks, and Microsoft already making commitments.
Geothermal energy is one of the worlds most underutilized energy sources. But that's slowly changing. Experts say that geothermal energy produces 50,000 times more energy than oil and gas combined!
The United States has the largest geothermal capacity in the world.The International Energy Agency Estimates that the geothermal energy market will grow 24% globally between 2018 and 2023.
Hydropower produces 15% of the world's electricity, and it generated about 7% of the electricity used in America in 2018.
While its numbers and growth are less impressive than wind and solar, it's gaining in popularity. The American market size for hydropower is expected to grow by 2%.3.
3. The Energy Storage Industry
2019 is poised to be a breakout year for energy storage.
As the renewable energy sector grows, the demand for supportive energy storage systems does too.
According to a report, the energy storage industry will climb to a 158 gigawatt-hour market in 2024. For reference, reports from 2018 place energy storage at a 12 gigawatt-hour market. By 2020 alone, the industry will triple.
But the U.S., and the rest of the world face storage problems. The batteries and technologies to support this high demand for renewable energy in the near future, don't exist yet.
But energy companies see the opportunities. Many large energy producers are making plans to shut down natural gas facilities. They're creating storage facilities for solar an wind energy in their place.
For example, Florida Power & Light has vowed to create the world's biggest battery in 2021
Batteries are expected to become more affordable. New battery technologies will improve the energy storage system both at a residential and commercial level.
It's to be seen if government-controlled energy regulations will cause the industry challenges during this period of rapid growth.
4. The Grid Is Going Micro
Consumers have prayed for a more efficient and decentralized way to store and share energy, and microgrids deliver.
Microgrids are energy grids that work independently. Because they only serve a small community, they tend to perform faster and at a higher efficiency.
There are a handful of microgrid communities emerging across the United States.
For example, The Brooklyn Microgrid is arguably one of the most radical microgrid communities right now. It's a community built around a completely independent renewable energy microgrid.
Residents create, deliver and exchange energy among themselves. They don't use an energy provider and aren't regulated by a greater authority.
This solution eliminates the need for any kind of utility company. Contributors simply use their own renewable sources to create energy for the grid.
Microgrids share a blockchain philosophy of putting consumers in control of the industry.
A microgrid infrastructure also utilizes blockchain technology to operate. It uses a secure, digital platform to record, track, save and trade energy. Microgrids are still relatively rare, but the idea is catching on.
5. Blockchain's Potential to Create a New Energy Infrastructure Will Persist
The prospects of blockchain technology have crept from the finance industry, slowly into healthcare, real estate, and now power.
As mentioned above, microgrids are one-way blockchain is appearing in the energy sector.
For a refresher, blockchains are decentralized, shared and distributed peer-to-peer networks. They promise more control and an easier way to share information. Along with improved accuracy and increased security of data.
Blockchain's potential to infiltrate the energy sector is outlined clearly in Deloitte's report, "Blockchain: A true disruptor for the energy industry." A handful of key disruptors are mentioned, but two very compelling.
Trading is the biggest way blockchain could change the energy industry. Energy trading can happen instantaneously and securely with a blockchain system.
The use of smart contracts condenses trading to a one-step process. Eliminating the need for middle-men and women.
Reporting is another core way blockchain could revolutionize the energy business.
Instead of wasting employee time and energy on impossible tasks like gathering and analyzing data for compliance. Blockchain creates a secure system that allows regulators to access data themselves.
It seems like every year blockchain is in some predictive list, each time pledging that this is the year the industry will be radically changed.
It's important to note that blockchain has already arrived, and used at a small scale. Issues of security and infrastructure continue to slow growth.
While blockchain will probably never change the energy sector overnight, it will eventually reach a threshold.
The Energy Industry in 2019: The Beginning of the Future
2019 is set to be an exciting year for the energy sector. Renewables will take center stage.
But the road to change will not be smooth. It will actually be winding and full of bumps and sudden turns.Yet, there cannot be room for the new, without the loss of something old.
Consumers and energy professionals often have a hopeless attitude toward the use of fossil fuels and the world's energy consumption habits. Energy industry professionals can develop a negative attitude towards a sector shifting to new energy.
But from the information collected in this article, it appears that the right changes are being made. To better serve consumers, employees and the planet.
The growth of the renewable energy industry is creating millions of jobs, reducing emissions, decreasing our carbon footprint.
This year will expose the inevitable changes in the energy sector. It could also be the year that both consumers and energy executives start to have confidence in the transformation that's underway.