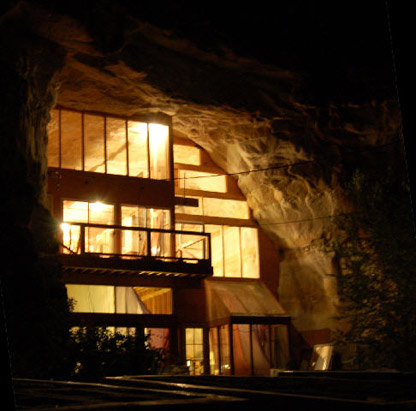 It starts with this news article from ABC News:
For nearly five years, Curt Sleeper and his family have lived in a cave. His mortgage is about to come due and, like millions of other Americans, he can't refinance. So now, the 17,000-square-foot, subterranean home is being auctioned off on eBay.
Sleeper and his wife Deborah bought the cave outside St. Louis in May 2004 for $160,000. They made a 50 percent down payment and borrowed the other $80,000 from the seller. It was a five-year loan with a single balloon payment at the end. The Sleepers now have until May 1 to pay off the remaining $83,000 or sell the property. It's not a foreclosure sale yet, but if they can't come up with the money, they risk losing the house.
The original plan was to refinance. But Sleeper said banks struggle to appraise the cave since there aren't any comparable properties nearby or, well any comparable properties at all. "Right now, banks are not interested in anything odd," Sleeper said.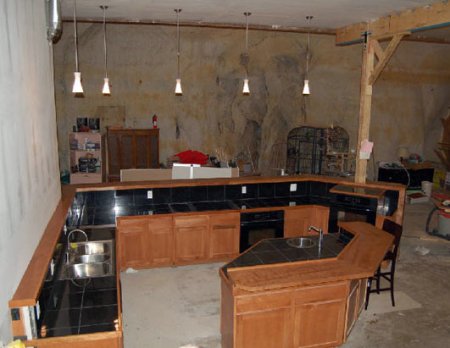 On eBay, Sleeper is asking $300,000 for the home but is also looking preferably for somebody to refinance his mortgage.
The cave home's website can be found here.
Caveland
In the 1800s, in the city of Festus, Missouri, a sand mine was built on a hillside and was used for limestone. When the mining operation ceased, a man named Louis Rothenheber blasted the place out with dynamite and hauled the sand away to a local glass factory. Rumor has it, Rotherheber raised mushrooms and fishing worms in the interior. Eventually, his operation was closed and purchased by a St. Louis group on October 13th 1929.
In 1948 Sue Morris purchased the property and laid a concrete floor from front to back. In 1958, she turned it into a concert venue and roller skating facility and called it Caveland. The spot attracted talent like Bob Seger, Ted Nugent, Tina Turner and the MC5.
"Bob Seger said it was the worst show he ever played," Curt Sleeper said. "Ted Nugent supposedly told him to just shut up and play." After contacting a member of the MC5 for a quote for a possible book about Caveland, he admitted he thought the entire experience was just a 70s-era hallucination. "He jumped out of his chair and said 'that was real?'" Curt Sleeper said, laughing.
Caveland as a skating rink and concert venue ceased in 1985.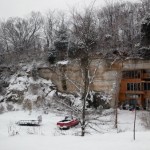 Hat tip to LOLFED for the story!