We didn't see it, but apparently there was some kind of wedding yesterday. The groom's name was Prince William, also known as the Duke of Cambridge, also known as William Arthur Philip Louis. Dude has a lot of names. He married Catherine Middleton, whom he met in school. Her new cool name is Dutchess of Cambridge.
Anyway, some people were more excited about the wedding than others. Like 29 year old Barmy Baz Franks, a plumber. He spent about £1,000 getting special "teeth tattoo" or "gnasher tats" as they call it, to commemorate the special event.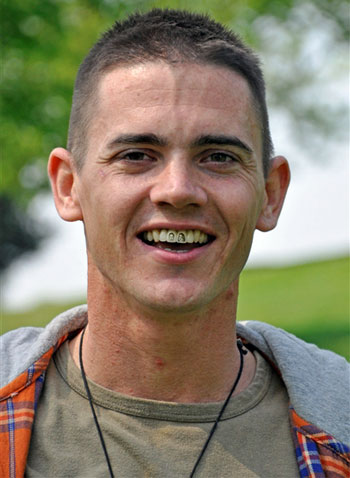 After six hours in the dentist chair, where he was operated on by one Dr. Neil Gerrard, Baz came away with gnasher tats in the form of the bride and groom. One front tooth has Kate on it, the other front tooth shows Prince William. The temporary teeth tattoo should last up to 3 months.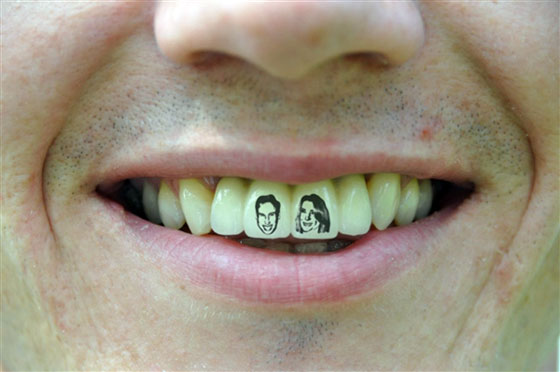 Thanks to Ripleys.