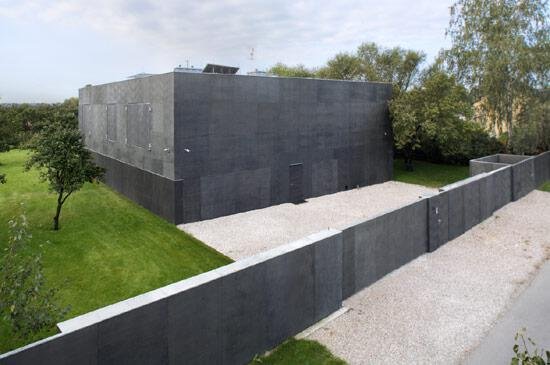 The architectural office KWK Promes, with head architect Robert Konieczny, has created the "Safe House", which promises to keep zombies out when the apocalypse comes.
Located near Warsaw, it was designed in 2004 and constructed in 2005. It received a Mies van der Rohe Award nomination in 2008 and was shortlisted for the World Architecture Festival Awards in 2009 (The WAF takes place this year in Barcelona on November 2 – 4, 2011).
In describing the purpose of "Safe House", KWK Promes says that the most essential item for their (private) clients was "acquiring the feeling of maximum security." It consists of movable walls on the sides of the house that extend outward.
More Photos at All That Is Interesting