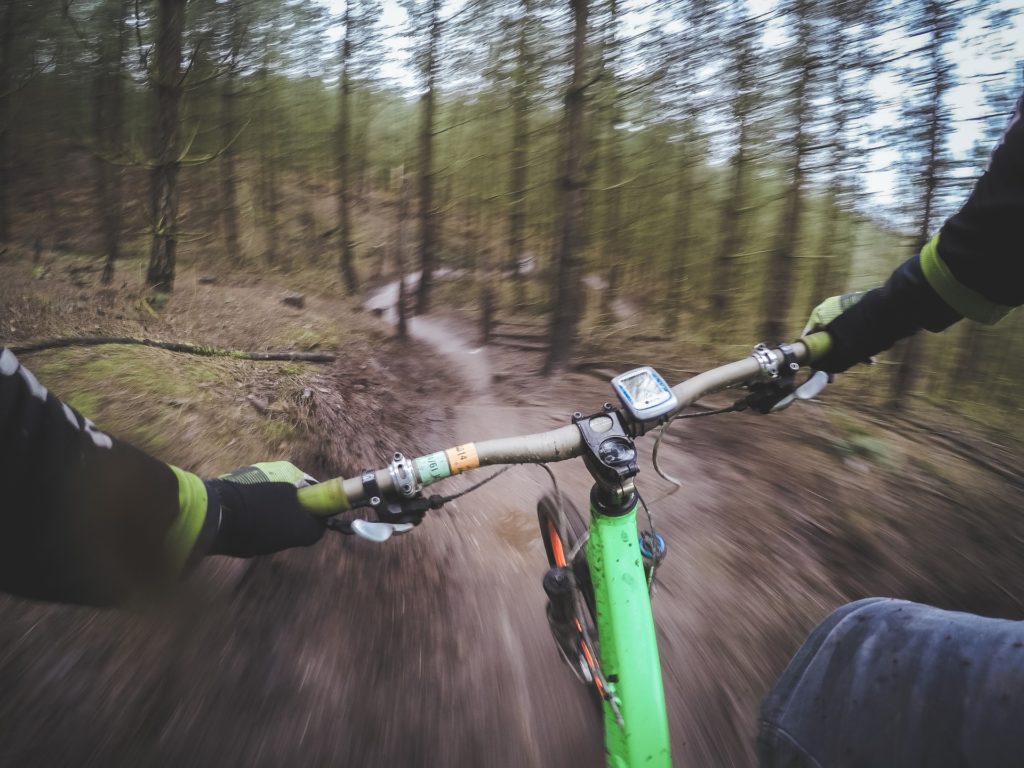 The horizons of what you can possibly do on a mountain bike have improved greatly in recent years. This means that mountain biking is now an increasingly popular sport. Here's why it's great for adrenaline junkies looking to get fit and why you should consider getting started.
Hundreds of Options to Suit Every Skill Level
Here in Britain, we're spoilt for choice when it comes to finding trails that get the adrenaline pumping.
However, when planning your route, you'll need to know which are 'fair game'. The Countryside Code can give you some guidance on this, helping you learn where you can and cannot ride.
Although it's an adrenaline sport, if you understand your limits, mountain biking is also a safe sport. You may take the odd bump or spill as a beginner, but thanks to helmets, gloves and padding, few people pick up serious injuries. You should also not even consider going out mountain biking without having a specialist bike to absorb bumps in the terrain.
When planning your first routes, you should be careful. Mountain biking may give you a great adrenaline rush, but you don't want to take too much of a risk too soon. Instead, start with well-worn trails and build your way up to harder routes. You'll still be getting a kick out of it and you can build up the difficulty level quickly when you're comfortable on the bike. Many people build up their confidence in no time, and you may be able to include drops and other thrill-seeking features sooner than you think.
Get "Rider's High"
Runner's high is often discussed in local running group, but mountain biking has the same effect. If you find pounding the pavements boring, then mountain biking may even be preferable for you, as the trail is never boring. No two routes are ever the same, so your brain will always stay engaged, particularly when you're faced with unpredictable obstacles that lead to mesmerising views.
Pick Up the Pace
Plus, if you're looking for a real adrenaline kick, you can really pick up the pace. Downhill mountain biking gives you a huge adrenaline rush and the British trails are among some of the best in the world.
The steeper the terrain, the more adrenaline you'll experience, and the harder the run will be. Routes often feature steep terrain, rocks, tree roots, jumps and drop-offs, so they're certainly not for the feint hearted. Of course, there's an element of danger included within this, but that's what really gets the juices flowing.
Create a Social Club and Challenge Each Other
Many experts now see cycling as the new golf. Although it's an incredibly active sport, it also has great bonding capabilities, particularly because you can do it while you're travelling. Many fiends now form small cycling groups, exploring new corners and terrains, challenging each other in the process. It's a great way to bond and test yourself against others, as well as picking up tips on the go.
To conclude, if you're looking for an adrenaline sport that will help keep you stay fit, then mountain biking is a great option. Why not see what it can do for you?