These gifts for sports lovers favorites are sure to tickle the fancy of anybody that spends their weekend watching basketball, baseball, football and more!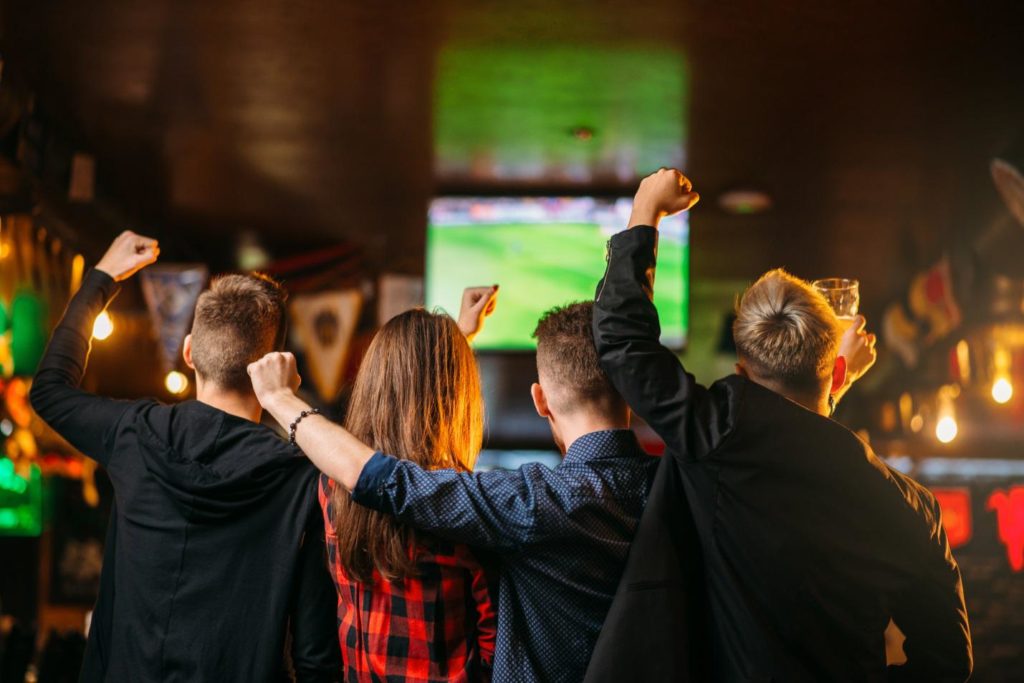 You're always looking for new ways to surprise the sports fan in your life. 
But lately, you're fresh out of ideas when it comes to the right gifts to give them — or ones they don't already have three times over. 
In this post, we're sharing 8 of the best gifts for sports lovers with you. 
It doesn't matter if you're preparing for a birthday, anniversary, or planning on giving them a "just because" gift. 
If you wrap up any of the presents on this list, you're sure to get a reaction as big as theirs when a favorite team scores a goal.  
1. Tickets to an Upcoming Game
Even if you're not much of a sports fan yourself, showing an interest in your loved one's favorite team and sport will go a long way. 
Sometimes, there's nothing wrong with the classic (and best) gift for sports fans: tickets to the next big game. 
Check online to see if there are any pre or post-game events that you and your loved one can attend. 
Dress up in jerseys, paint your faces, and be sure to order as many hotdogs as you like. Take plenty of photos, and have one framed later with the date and occasion printed on it. 
Not into going to the game? Participate in funny couples-based sports with friends, like Wife-Carrying or sledding on a baking sheet. 
2. Personalized Drinkware
No game day is complete without a glass of beer, whiskey, or even just a few sips of seriously delicious lemonade. 
Especially if your fan enjoys a good tailgate, or even if they just like to have friends over to watch the game on their couch, personalized drinkware is the way to go.
You can have the drinkware customized with their name, initials, or just favorite team's logo. Consider adding koozies or a wine bottle chiller to the mix for the perfect experience. 
3. A Signed Photo from a Favorite Player
Sure, taking a DIY approach to gift-giving certainly proves that your present came from the heart. 
While you can't exactly make your own signed photo of their favorite player, trust us when we tell you they'll love it just as much as they would something you made for them. 
Tons of signed memorabilia is available online, especially on bidding sites like Ebay. Keep checking back with the auctions to make sure you get the best price. You can also make an offer and buy outright if you're in a bit of a rush.
4. A Memorabilia Display Case
Another one of the top gifts for sports fans? 
A memorabilia display case, so that the collector in your life can easily show off all of the amazing things they've gathered over the years. 
They make the perfect addition to any game room or bar, and every fan will love being able to show off their collection. It makes a great conversation starter for when you have company over. 
Plus, it protects the items, which in many cases, were likely pretty expensive. You want to be certain that they will retain their value — or increase in their worth — over the years.
5. The Right Accessories
This year, think outside of the traditional jersey or baseball cap. 
Why not look for accessories that the fan you love can wear in the office, not just at the stadium? 
Invest in a few pairs of basketball socks that allow them to rep their favorite teams and show off their love of the game in any environment. 
6. New Reading Material
Who says that sports fans don't like to read? 
Great sports gift ideas are also those that help the fan in your life to learn their history. 
From helping them to understand how uniforms have evolved over time, the political history of teams, and even biographies of their favorite players, check out this list of fiction and nonfiction books about sports.
They'll love showing off what they've learned to their friends. It may even come in handy on trivia night. 
7. A Ticket Scrapbook
One of our favorite sports lover gifts is to create an amazing memory of all the special games your fan has attended in their life. 
If they always hang onto ticket stubs, there's no reason for them to be stuffed into a drawer collecting dust. Instead, turn them into a scrapbook your fan can flip through all the time. 
You can even write out the scores of each game, include photos, and touch on the most epic plays. 
8. A Stadium-Approved Bag
Sometimes when it comes to the right gifts for sports lovers, you have to get back to the basics. 
Invest in a stadium-approved tote bag or purse that they can store all the essentials in on game day.
The last thing you want is for them to be turned away because their bag isn't in line with regulations. There are tons of customizable options with a variety of sizes and handles, so you can pick the perfect pouch. 
You can even have them personalized with their name or team's logo.
Which of These Gifts for Sports Lovers Will You Choose?
From making sure they have the right bag for the stadium to putting together a scrapbook of their favorite game tickets, we hope this post of the top gifts for sports lovers has inspired you. 
Looking for the latest in sports news? Want to get inspired by hilarious or heartfelt sports moments to help you write the perfect card to accompany your gift?
If so, then keep checking back with our blog for more outside-the-box advice and information about all things related to the love of the game.