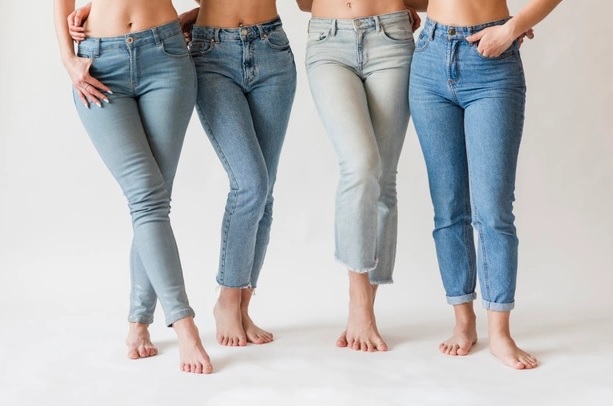 There is no denying that jeans are a wardrobe staple that is not going out of style ever. They are casual, comfortable, and can be worn with a lot of different pieces of clothing. You can easily style jeans with almost everything and look absolutely flawless. However, looking flawless requires some work in the selection of the pair of jeans you choose. Your jeans must fit you perfectly if you want to look great in them.
Finding the perfect pair of jeans
The process of finding the best jeans for women starts with keeping comfort and fitting in mind. Then you also have to pay attention to your personal style and preferences. You need to think about whether you want to buy a pair of skinny jeans for women or regular fit jeans for yourself. There are a few things that you need to keep in mind while shopping for the perfect pair of jeans. This can be a bit overwhelming for some. But we can help you with this. Here are some of the best tips that will help you find a pair of jeans that suits you the best.
Tip 1. Do not think about just the trends
High waist jeans for women have been in trend for some time now when it comes to jeans. But that does not mean that you also have to follow the trend and buy these types of jeans only. You have your personal style and taste, and you need to pay attention to your comfort as well. Also, not every type of jeans in the trend is going to flatter your body. So, it is better to pay attention to what suits your body and what you feel comfortable with. You may or may not look good in the pair of jeans that are in trend. So, do not dwell too much on it and find what suits you.
Tip 2. Consider the stretching of jeans
You must be familiar that jeans are made with denim, and denim is a fabric that stretches over time. So, when you buy a new pair of jeans, they might feel a bit tight and uncomfortable, and you may end up returning them to buy a larger size. But over time, your jeans will stretch out and can become unattractive and baggy. So, it is better to buy a pair of jeans that are slightly tighter.
Tip 3. If curvy, go with high-waist or bootcut
If you have a curvy figure, you can consider choosing high-waist jeans. These jeans can help your hips look a bit smaller and your legs look longer. Or you can flaunt your curves with bootcut jeans as they complement your curvy figure.
Buying the best jeans for women should not be a daunting task for anyone. So, keep these tips in mind the next time you set out to buy a new pair of jeans.