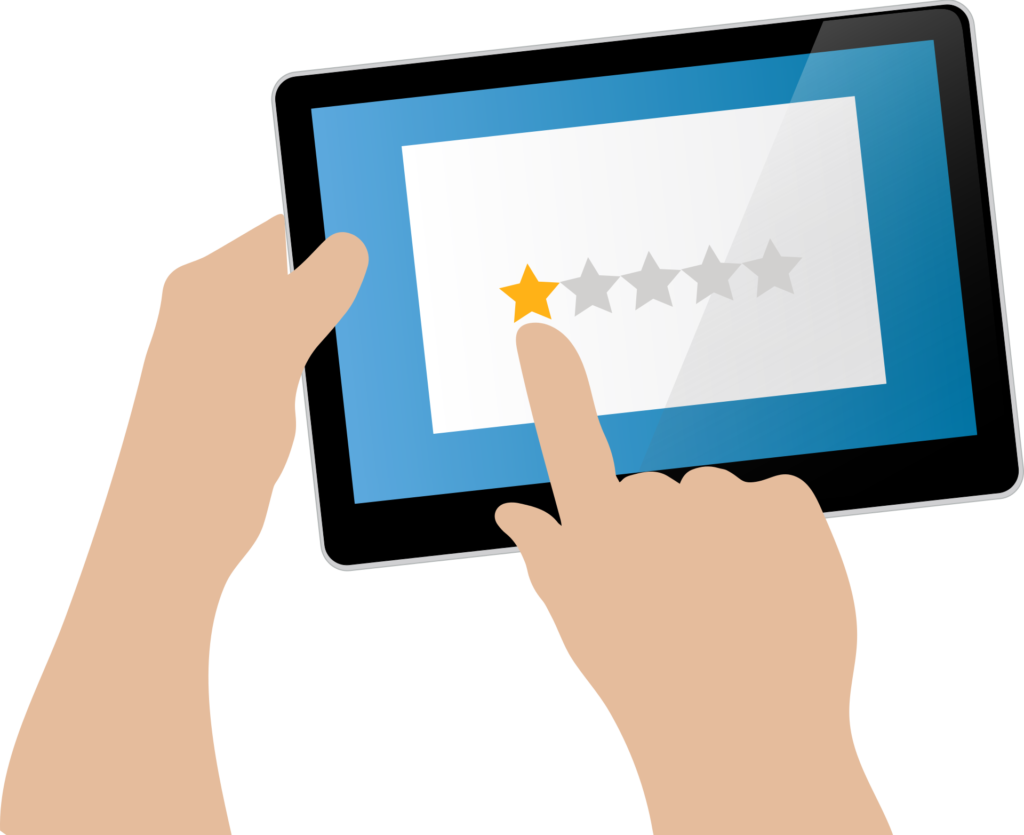 So, you run your business diligently and always offer the best quality to customers. Then a customer pops up with a negative review.
How do you deal with it?
Negative reviews can arise regardless of how you run your business. They can hurt and make you defensive. Yet how you respond to them defines your professionalism as an entrepreneur.
It's essential to know how to deal with negative reviews. Handling negative feedback like a professional can build genuine relationships and keep customers. On the flip side, a mishandled negative review can taint your brand's image and ruin your reputation.
Here are tips to help you deal with any negative review!
Calm Your Emotions
When you come across a comment or feedback that is negative, cool down first.
A bad review or comment can spike up your anger and cause you to say things you may regret. Your first reaction may likely to be negative, irrational, or defensive.
At first, you might not know if the review is genuine, fake, or malicious. If there's some truth in a negative review, a quick response can cause more harm than good to your business. Retreating can allow you to get a better perspective into the review.
Determine if the Review Needs Response
When you're calm, it's the best time to reread a review and decide whether to respond or not.
Even though it would be wiser to respond to all the reviews, sometimes people can be malicious or rude. Answering their comments isn't worth your time.
Take your time to go through all the reviews. Your goal is to determine the nature and tone of the review. You can proceed to answer the honest negative reviews, but how will you handle the malicious ones?
Malicious reviews can be allegations from a competitor trying to taint your brand. Sometimes they can be from a person who has never come across your brand or a disgruntled employee.
Fake or bad reviews can unfairly hurt your brand. Yet, it's not advisable to delete reviews. But, what if a malicious review appears when customers search for your business?
Fortunately, you can remove bad Google reviews to protect your brand from malice. You can report these reviews to google by flagging them as inappropriate. You can also submit a complaint to Google My Business.
How to Spot Fake Reviews
Fake reviews are easy to spot if you practice on how to weed them out.
Here are some tips to help you track misleading reviews:
The reviewer mistakes you for another brand and mentions services that you don't offer
Reviewer leaves no comment or explanation about their experience
False information in the review
A reviewer has left a bunch of similar reviews about other businesses. For instance, the reviewer can rate several enterprises poorly without pointing their facts
The reviewer has never bought or used any of your products. Tracking such a reviewer is impossible since you don't have any of their details in your database
Take action to remove fake reviews.
Gather Facts to Craft an Appropriate Response
Before responding to a bad review, make sure you have all the facts at your fingertips.
Map out their frustrations and collect all the information about their experience.
Note the exact times, dates, and the responses that you offered on their points of interaction. Remember, your interest is to show the customer you care and their pain.
For genuine complaints, make sure you respond on time. A delayed response can result in losing a customer. Remember, losing a customer is expensive. Also, s customer with a bad experience may share their frustration with more people.
Thank the reviewer for taking their time to provide feedback about your business. Apologize for the bad experiences they had while interacting with your brand. Remember to control your emotions and try to get into your customers' shoes.
Customers leave negative reviews out of anger and frustration. If you solve their problems, they can go ahead to change, update, or remove the negative review.
For fake reviews that you can't remove, respond well to help other people get a fair assessment of your company. You can pursue more positive reviews to improve your ratings. The better your scores, the easier it's to push negative reviews far away from the limelight.
Be Professional in Your Response
Customers can pinpoint whether your response is cosmetic or from the heart.
It's best to empathize with them and own up everything that happened. Always apologize for the customer's predicament and commit to resolving their problem.
Since the customer is mad at you, their response can be rash and furious. Throughout the engagement, maintain your cool and stick to a professional attitude. Maintaining your composure can help to soothe your customer's pain.
For the complex problems, share your plan and let the customer know you're committed to seeing them happy. Take note of their recommendations and stay open to their views. Don't argue or get defensive as it can prompt the customer to leave more negative reviews.
Staying professional can help you to win the support of other customers. If you remain polite, other customers will realize you're dedicated to solving problems.
Follow Up
You've responded to all the reviews and reached out to all the complaining customers. Now, what's next?
It's time to follow up! You want to ensure that all complaining customers have their issues resolved and are satisfied. Make sure they no longer have a bad view of your business. Consider taking a survey with them to see would they patronize your business again.
Satisfied customers can talk positively about your business. They can also agree to remove their negative posts and commend you for helping.
You can make a kind request for them to comment positively under their old posts. Then potential customers can know you're accountable even when your business errors.
Respond to a Negative Review Like a True Professional
Responding to a negative review is your chance to assure customers of your credibility.
How you handle the responses determines whether you can save your business or not. Timeliness and attitude matter a lot for each answer. The faster you respond, the better.
Every response demands you take a cautious approach to find a valid answer. Informed answers can put hurt customers at ease and appeal to potential customers.
For more tips and advice, check out other articles on our blog.