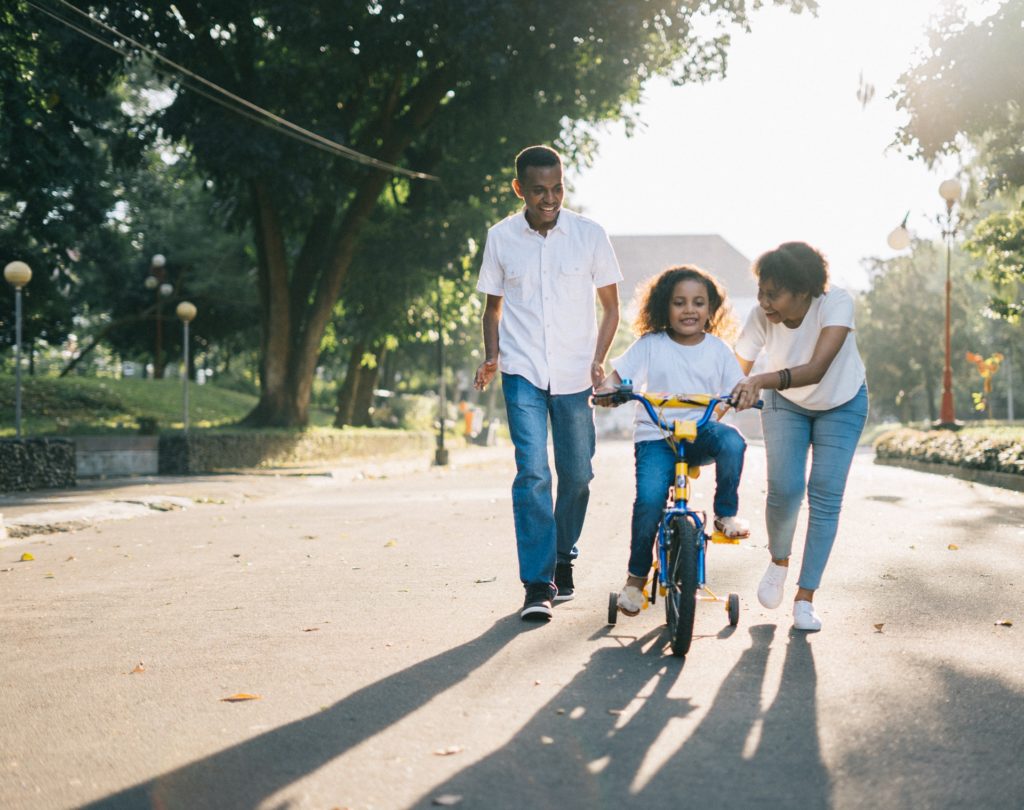 There is no doubt that spending time in the outdoors is fantastic for children's' physical and mental health. Studies have even shown that outdoor play builds confidence and creativity when children are able to navigate beyond the constraints of indoor play. Did you know that aside from physical and mental health, outdoor activities are a fantastic way to build family bonds and cultivate deep connections between you and your kids? In this article, we have a look at how you can connect with your kids through outdoor activities, so read on to find out more!
1. Get Everyone Involved in The Spirit of Teamwork
There is no better way to instil the importance of teamwork in your children than to get the entire family involved in outdoor activities together. Some fantastic ways to cultivate the spirit of teamwork amongst your children is to work together on joint activities such as pitching a tent, starting a campfire or even cooking a simple meal in the outdoors. Not only will you spend time bonding with your children when engaged in these activities, but you'll also be teaching them valuable life skills and the importance of everyone working together towards a shared goal.
2. Take The Dinner Table Outside
Outdoor activities don't always have to include sport or physical activities – something as simple as setting up an outdoor picnic at a park on a warm and sunny day is a great way to bond with your children. Get everyone involved in preparing snacks, drinks and their favourite treats at home, and then head outdoors to enjoy a meal under the warm sunshine. A picnic allows your entire family to not just eat together, but experience the beauty of birds chirping, leaves rustling and other families enjoying their shared time together.
3. Enjoy An Afternoon at The Beach
The beach is an absolute treasure trove when it comes to fun activities that can help you connect with your kids. Aside from the usual activities such as swimming, playing frisbee, volleyball or simply building sandcastles, the beach offers you the opportunity to truly spend some precious one on one time with your children. Spend an afternoon collecting beautiful seashells, or searching for animals at the beach and measuring the tide. We're certain your children will have an amazing time, and that you'll head home feeling more connected than ever.
4. Head Out For A Hike
Hiking with children is one of the best activities any parent can involve themselves in to form a deeper bond with the kids. Hikes excellent physical activity that keeps the entire family healthy, and they offer your children a trail to explore and a myriad of sights and sounds to experience. You can choose a trail that ends with a destination such as a waterfall or an overlook to really inject some magic into the entire hiking experience. Along the way, you'll be teaching your kids a number of hiking tips and tricks, whilst connecting with them at the same time. What are you waiting for? Pack some high energy snacks and gather the family for a hike this weekend!
5. Visit The Local Playground
Last but not least, we highly encourage all parents to visit the local playground with your children. The playground is often overlooked as something that is "boring" or "not exciting", but never underestimate how much fun a child can actually have at a local park or playground. Children absolutely love activities such as playing on the swings, feeding ducks and trying out the park exercise equipment. Playgrounds and parks are also an affordable option for parents who are looking to connect with their kids on a modest budget. Trust us when we say, there is more fun to be found at a playground or park that you expect!
We hope that this article has been useful in giving you some insight into how you can go about connecting with kids through outdoor activities. Being present with your kids in the outdoors will build some lifelong memories that lead to a lifelong family connection.