Over here in the US it isn't always easy to catch my beloved English Premier League football, owing to the time difference and the accessibility. What can be more frustrating sometimes however are the lack of people to talk to about the game, given that most of my buddies are NBA, NHL and MBL fans. One buddy that I can always count on for a football-related chat however is my good friend and Liverpool fan Gregory Volitich. Given Liverpool's wonderful campaign in this year's Champions League competition, I spoke to Greg about their chances of success and the keys to lifting the trophy.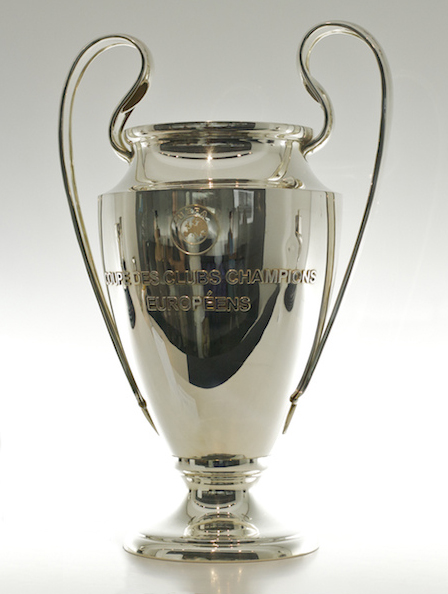 How They Can Win It
Liverpool have already placed themselves in the perfect position to advance to the finals, and in spite of the late goals which they conceded against Roma in the semis, a goal or two back in Rome and Liverpool should be on their way to the final. The keys to winning this tournament are fitness, and ensuring that the players are free from injury to go into the next game. With the attacking threat which Liverpool have, every team in the world should be afraid, and Liverpool won't be frightened of anyone. In the other semi-final it is Bayern or Real Madrid who will go through, and in a strange twist of fate, one could argue that Liverpool's blistering attack will be better suited to playing Madrid than Munich.
Watch Outs
Liverpool's biggest problem this season, both domestically and in Europe, has been poor game management. The Reds have lost or drawn more games from winning positions than anyone else in the league. With this being said, Klopp has shored up the defense in the last couple of months, and centre back signing Virgil van Dijk has been a key part of this. In spite of this, the Reds still conceded what could potentially be a damaging 2 away goals against Roma, because of their inability to manage the game when they were leading by 5. Assuming that Klopp can drill into his players the importance of paying attention and concentrating, there is nothing to suggest that his side can't go on to victory.
Will They Do It?
As a club Liverpool have a rich history in European competitions and they have lifted the trophy as recently as 2005, when they surprised everyone with a special European night in Istanbul against Milan. Mo Salah has been an absolute revelation for Liverpool this year and owing to his form and his attractive style of play, the diminutive Egypt most definitely deserves rewards for his effort. With the likes of Firmino and Sadio Mane backing the Egyptian up, plus the stellar seasons that wing backs Alexander-Arnold and Robertson are having, Liverpool will definitely fancy their chances of turning anyone over in the final.
One thing that is certain, Liverpool will entertain and whether they win or not, they can hold their heads up very high.