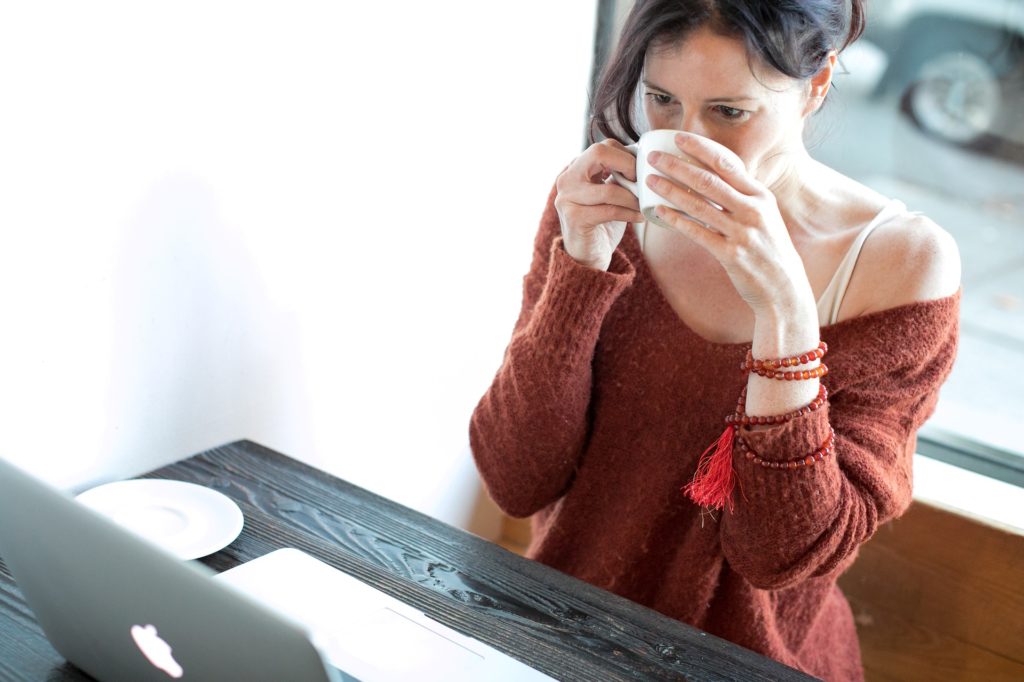 Online dating opens up so many opportunities but there are still issues people need to overcome to make the most of one app or another. Women in particular are exposed to various challenges like explicit content, scam/catfishing attempts and coming in contact with men who don't really have the most serious intentions.
Cyber security companies have been attempting to study and pinpoint some of these challenges.
A recent Kaspersky report suggests that people share way too much information when engaging in online dating. Of all people questioned, 25 percent confirm that their full name is publicly shared on a dating profile. One in ten have gone as far as to share their home address. The detachment and indirect communication that are typical for online dating make people take on some risks and underestimate the dangers.
To address these challenges, some platforms have introduced steps to make the experience safer and more beneficial for everyone involved.
Projects like DoULike have introduced a number of essentials through the years to give women better and much more exciting online dating.
Genuine Intentions
While personal safety responsibility falls primarily with the individual, online platforms should also be held accountable for glitches and vulnerabilities.
Many have had issues, for example, with fake profiles and catfishing.
Identity verification processes can be somewhat tricky online but DoULike prides itself in the absence of fake profiles.
Fake profiles are often created by marketing agencies to get people signing up for a specific service and paying for it. Alternatively, scammers could adopt a false identity to get women emotionally hooked and sending them money. The Nigerian prince comes to mind and we've all seen Dr. Phil episodes depicting desperate ladies who refuse to acknowledge reality.
Hence, identity verification and policing of profiles become imperative.
DoULike has managed to rid itself of fake or misleading dating ads listed by individuals. Both women and men can rest assured that the people they're getting in touch with is actually the one they present themselves to be.
Local Dating – a Higher Chance of Success
Women today are becoming busier than ever before. They have successful careers and aspirations beyond starting a family. As a result, many ladies looking for love already have a pretty hectic schedule.
Online dating is an excellent choice for such women because it puts them in control and eliminates the need for going on endless dates that may be doomed right from the start.
Doing online dating, however, comes with one potential problem. That potential manifests itself in the form of a long-distance connection.
Long-distance relationships are a common by-product of online dating. You start chatting with someone, you click and the communication intensifies. What happens, however, if that person lives on another continent? Even if the chemistry is there, building something steady in the real world becomes a huge challenge.
DoULike has offered an alternative to traditional online dating that takes in consideration the challenges stemming from long-distance relationships.
Hence, DoULike offers local dating.
In essence, it's very, very simple. All you do is input your location and begin searching for matches in the area. The localization completely eliminates the risk of falling for someone in Alaska if you live in Thailand.
DoULike also reports it has an extensive customer base, which means that the pool of potential matches is anything but limited. Ladies have the freedom to choose their location, choose their online dating criteria and accept communication requests only from potential partners that check all of the boxes.
No More Explicit, Unwanted Messages!
Explicit messages and the infamous dick pic have been haunting women doing online dating for years already.
Some dating platforms have initiated programs to rid themselves of explicit content and unsolicited messages that often border on pornographic.
Women are in control of choosing who they want to communicate with and who they want to block. Some platforms have even introduced artificial intelligence algorithms that can identify unsolicited behavior, remove explicit content and even help for the banning of profiles that violate policies.
And obviously – this is just the beginning. There are already experiments with filters that actually prevent the uploading of pictures that contain nudity. While such filters probably will miss the mark every once in a while, chances are that they'll become much more advanced in the years to come.
Internet has liberalized the world of online dating but there still need to be some rules and guidelines for everybody's sake.
Women are especially vulnerable because of the unwanted attention and the potential safety risks that may stem from using the wrong platform or doing a small communication mistake.
Luckily, the world of online dating is starting to change, offering to a more female-centered experience that's safe and enjoyable for everyone. Platforms like DoULike are listening and analyzing the needs of their clients. Such real-world feedback and input helps for the further tailoring of the service.