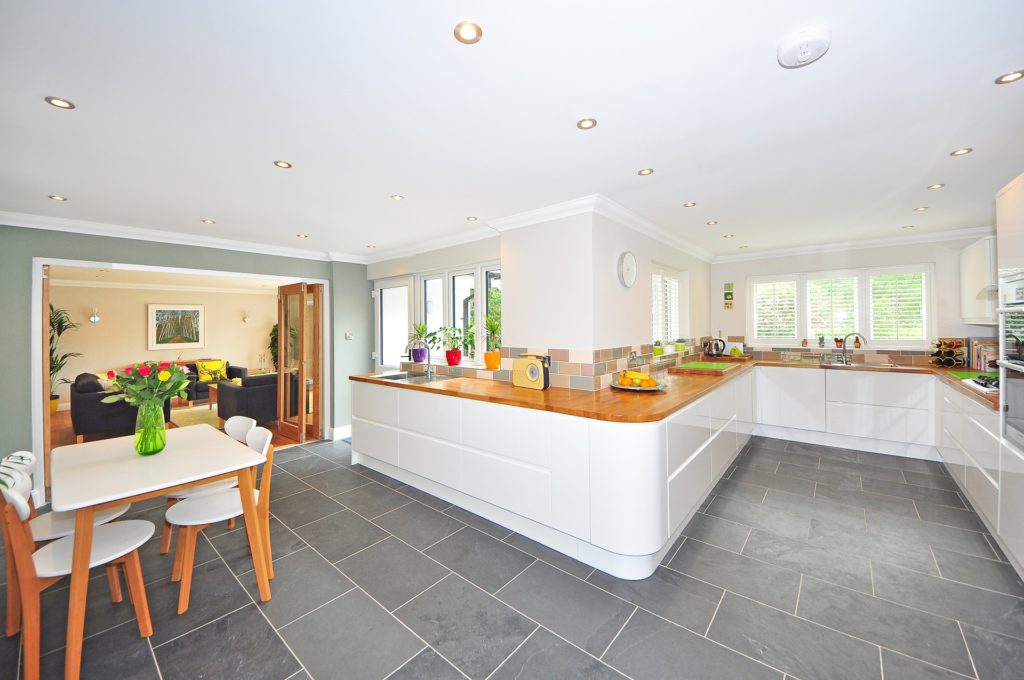 When searching for the best kind of kitchen, it can feel like a crucial choice needs to be made quickly; stylish or practical? Well, why can't your kitchen be both? After all, it's a space that's all about working combinations, whether you're making a meal or any beverage. The room should enforce this spirit and communicate an area where all things within work in tandem with one another.
Consequently, here's how to develop your very own up to date kitchen!
Bold Colours
A splash of colour can lift any kind of room up, kitchen or not! What's modern is often vibrant and bold, so going for this affect here can be useful, whether it's your walls, blinds or the kitchen counters. For example, some stark white marble for the counters can communicate both style and preparedness, while beige, blue or yellow cupboards can accentuate a cheerful work area. Don't be afraid to experiment, and really think about what lifts your mood.
Moreover, bold colours really help your kitchen be a more productive space. For example, you may be able to see spillages and stains a lot easier if the colour of your work surface acts a sharply contrasting canvas to whatever you've spilt. Furthermore, on those rainy days you can shut out the grey with a host of vivid colours by clicking here for some quality, colourful blinds. All in all, nothing says 'revamp' like a creative colour scheme.
Islands
Obviously, this next trend depends on the amount of space you have in your kitchen. An island is a mainstay appeal of the kitchen, providing lots of room to work in, on top of and around of it. For example, you can place barstools around the kitchen island, meaning that it's an area to both prepare a meal and enjoy it quickly with others. In the end, any multi-purpose addition to a room is not only impressive to behold, but extremely useful too.
What's modern is often viewed as being a time or space saver. Being economical with these two things is a big plus in this area, and the kitchen island is perfect for it. Moreover, if you need to use the counter, you won't have your back to people and can make the whole process of cooking a bit more accessible and social. You're not facing a wall or a cupboard, and you can outwardly face the whole room as you chat and chop up your vegetables!
Quirky Items
Every kitchen needs a few bits and bobs; egg holders, cutlery holders, wine racks, roll dispensers, etc. Normally, these are quite cheap but practical items to add to the room and just seem to be the things you need, adding no stylish or aesthetic inflections to the space. However, it's guaranteed that each of these otherwise boring additions to the kitchen has a quirkier variant…
For example, there are many kitchen accessories and gadgets out there that are designed to be both fun and useful for the owner. Sometimes, it's the little things that matter most, and these kinds of fun nuances can add an extra layer of style to the kitchen whether they're themed by the countryside or refer to pop culture. They can even say something about your sense of humour, and make each trip to the kitchen a bit more fun than it would be otherwise!